Diagrams, formats, pictures, images are often reckoned to be the essential tools for any presentations. But then you can never carry out all the features and editing features on one particular platform.
Well, yes, as you take the name for diagramming tools, the only name that comes into mind is Microsoft Visio. We will cover free Alternatives to Microsoft Visio today.
Microsoft Visio Alternatives
For those living under a rock and are clueless about what it is? Then it's a powerful diagramming tool that helps in designing presentations and much more based on the format that you require. You can add shapes, layouts, pictures, and much more to make it appealing. Thus, for all your video modeling endeavors, Microsoft Visio is the one-stop-shop indeed.
Unless you are an MNC and have a spare change of 280 dollars lying around for the application and 5 dollars for keeping the application updated to the fullest, it can get a bittersweet affair for many as it's not the cheapest option. But then for those looking out for alternatives, there is another Microsoft Visio alternative that one can try out.
Same as Microsoft Visio, you can avail of its features in a free package that can be utilized without any cost whatsoever. Thus, let's take a look at the options.
Free Microsoft Visio Alternatives to draw Diagrams
Lucid chart: Popular Alternatives to Microsoft Visio in Windows & Mac
Hailing to be the best alternative to Microsoft Visio, it's packed with features similar to its predecessor. It's an application that is used by several reputable organizations around the world, such as Accenture, Harvard University, and many more. There are several templates and floor plans that you make use of effortlessly.
There are online tools present as well that helps in the sharing of created files seamlessly. You can add various shapes, containers, and much more to make the designs visually appealing. Thus, if you are looking for a Microsoft Visio alternative for MAC, then this is undoubtedly the best which is free of cost.
One of the underdogs for Microsoft Visio, you can expect several templates and a straightforward user interface. The application is available across all platforms and helps in making things simple and uncomplicated. There are a bunch of free shapes and templates that you can choose from. You can get it from Lucidchart.
Unlike the option provided above, it sports fun temples that are bright and vibrant at the same time such that using it for creating shapes and patterns for any occasion is feasible. Other than this, there are smart connectors, text box creations and much more.
While there might not be many free Linux alternatives for Microsoft Visio, a pencil project happens to be the best that plays a rather exciting role in being the best Microsoft Visio alternative for Linux. It's an open-source project that sports a clean user interface and allows you to create everything and anything such as web pages, standard flow charts, and diagrams.
Using the application is straightforward. But the downfall would be the lack of templates that you are provided. You are limited to GUI, flowcharts, and nothing more. Well, you wouldn't find anything fancy. But simple offerings that could get the job done adequately without any extra brownie points.
If diagramming is your basic necessity, then this application is made for you. You can design, and create charts to whatever extent your heart desires. From standard diagrams to complex diagrams, you can design everything and anything.
But another exciting part of this software would be that there isn't any registration required to avail of the services of the software. Open the application and start creating diagrams of your will and wish. Also, if you are looking for a Microsoft Visio alternative online, then this is a perfect option indeed.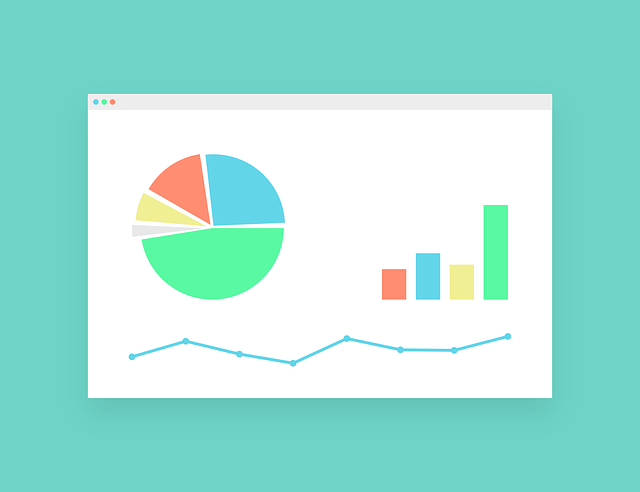 If the user interface isn't the main feature that you are dealt upon? And the features that the application offer is what you are looking for? Then this application is the best indeed. It's a desktop-based software that offers several ready-made templates that you seamlessly choose from.
There are several options for creating unique and innovative flowcharts by a drag and drop method. There are plenty of shapes that you can choose from and create your diagrams and flowcharts form the existing ones.
Editor's recommendation:
Often diagramming tools can be used for several usages, but then if your requirements are based on mapping, more than drawing, you can go ahead with this software. You can create an entire array of mapping elements as and when you please. Through straightforward keystrokes and few clicks, you can create natural mapping elements and much more.
Also, there are several offline features that you can choose from as there is a library of several options that you can choose from. You can edit almost everything and anything right from the colors, fonts, structure and much more.
Another great alternative to Microsoft Visio would be gliffy. The software provides three separate accounts that you can choose from which are basic, single, and team. Well, there is a paid and free version of the application. You can select the single or team option to try out the application for free.
Same as the other diagramming tools that are available on the list, there are several shapes and templates that you can choose from. You can build anything and everything that you can dream of. From the most complex of diagrams to the simplest of charts, everything is possible from the ready-made inputs available.
Google drawings: Open source Alternatives to Microsoft Visio
For those aspiring for a Microsoft Visio alternative google, then google drawings are the perfect solution. Same as most of the applications that you receive from Google, you can make use of all the seamless integration of the best from google.
Unlike other applications, google drawings offer a range of templates, features, and much more based on your requirements from the application.
For a straightforward experience in terms of creating flowcharts, shapes, and much more, then the application is perfect for such need. Well, there is nothing extraordinary about the application but gets the job done accurately.
There aren't several templates provided but the generic ones that would help in keeping the format and layout of the flowchart clean and understandable.
Another Microsoft Visio alternative Linux, it's a thirty-three-year-old tool that helps in providing all the features and templates of all the alternatives enlisted above. Getting used to the application can take some time as it utilizes a robust DOT language to execute its function. There are some excellent collections of graphs and other images based on your requirements.
Therefore, the above-given options are the best Microsoft Visio alternative for windows and MAC. Well, based on the platform on which you might be using these applications, the features might vary and you can use the fullest of what they have to offer.