Want to increase Your Productivity? If you are a business person then you should read this article related to the best Apps for Boosting Your Productivity.
Do you feel like you have issues with time-management? Do you end the day not knowing how you passed the time? Are there tasks piled up on your desk as your going through this article right now? If that's the case, then we suggest you finish this article to get a better grip on your tasks and your life! Productivity is key now, as this day and age view time as money. Being productive isn't some mystery or superpower. It is something that everyone can accomplish if they have the right tool. We all get 24 hours a day, there's no changing that. How we use those hours, on the other hand, is completely up to us. So make the best of your time using these apps which are designed to boost your productivity.
Why Should You Be Productive?
Helps you get more done in less time
Enables you to multi-task effectively
Get things done quickly and with minimal effort
Grants you more time to work on other things
Helps you become organized
Keeps you on top of your work
Helps you have a fulfilling life
Makes it easier to chase goals
What is Stopping You From Being Productive?
While different people have different reasons for slacking off, some of the general reasons for doing so are:
Laziness
Lack of motivation
No purpose or aim to work towards
Lack of focus
Cannot concentrate on something for long periods of time
Cannot prioritize effectively
Engaged in time-consuming activities which are not fruitful
Isn't passionate about a project you are working on
7 Best Apps for Boosting Your Productivity in 2019
     1.   Calendar
The Calendar app helps you undergo a major productivity upgrade by letting you know about upcoming events and reminding you about tasks you still have to do. If you want a major upheaval in the way you get things done, then look no further than the very simple Calendar app. This app was so good at its job that it was featured by CNN, Forbes and even Entrepreneur as a solid way to boost your time-management skills.
This productivity-boosting application helps you save both effort and time, the right way by making use of AI. As you keep using it, you realize just how valuable it is because of the plethora of tasks it manages. It allows you to make appointments, manage bookings and even prevents conflicts. It keeps a track of all the appointments you have and makes sure that there are no conflicting meetings being scheduled, so as to save you the trouble and the embarrassment.
     2.   ToDoist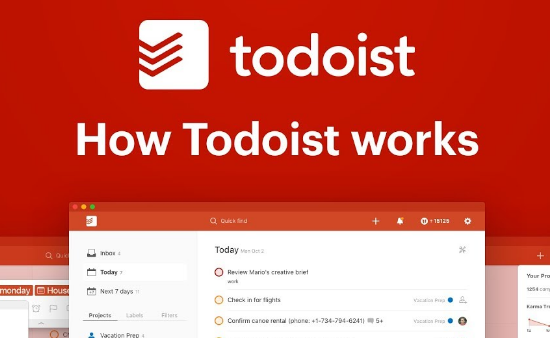 ToDoist is without a doubt, the ultimate to-do list app which helps you stay on top of your work. With over 10 million downloads, there's no argument over whether the app is helpful or not. All you need to do to use this app is to remember everything you have to get done and then type it out. The app does the rest. This management app has an extremely user-friendly interface that ensures that you will miss no deadline. The project sharing feature is a great add-on that helps you have shared goals with the rest of your team.
The program then categorizes each task based on your input, and even sets reminders for you to make sure you get the task done on time. It also reminds you of meetings and appointments so it doubles as a calendar in the side. Not only does it work great for an individual, but it can also be used to efficiently check a team's progress and productivity. The app will help you schedule meetings, set deadlines and daily goals for your team, making it one of the most useful productivity apps of all time. The app's basic version is free, with the premium one costing $36 a year, and an all feature one costing $60 a year.
Also Read:
     3.   Trello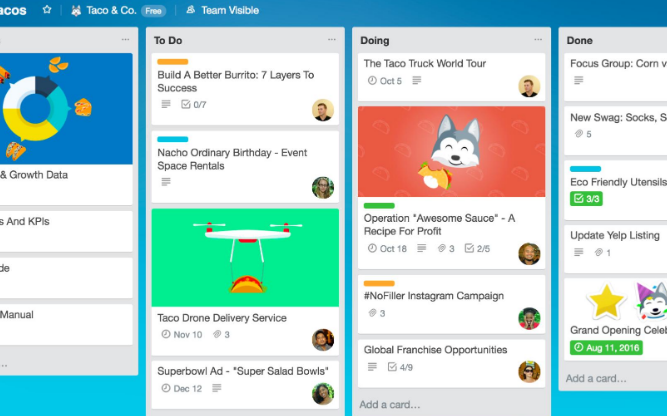 Trello works excellently well for people who are used to the kanban style of management, wherein we all start with a free tier and then build schedules onto that. Such a system works really well for a startup environment and is meant for young businessmen who like the hustle. The app is extremely easy to use and has a very friendly interface which is primarily visual in nature for simplicity. The use of cards and lists makes things very physical and easy to understand, and therefore, this is a great tool for beginners. 
You can multiple boards for different projects, and this makes it very easy to organize your work-space within the app. The different boards, when viewed together, will give you an idea about how much work you have completed, and how much you still need to do. It doesn't just work for individuals but is rather a great way to increase the productivity of teams as you can invite people onto it. It also gives you certain Power Up functionalities that give you added bonuses, such as the option of voting on certain options, so that you can get feedback from your team. While the app is freeware, there is a premium plan that costs $9.99 a month and includes several new features.
     4.   Slack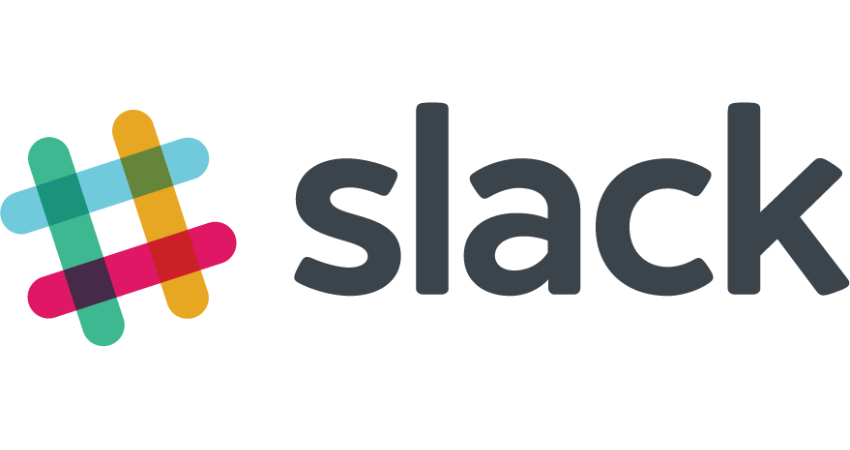 Slack is an impressively popular and efficient communication app.among team, or even between contractors and their clients. The app works great with teams and projects, as it makes it easier to talk to your colleagues. The UI is extremely user-friendly and intuitive and the presence of a Slackbot for assistance makes matters all the simpler.
Slack works better than Skype and Gmail because it allows you to search for conversations effectively. This way you can rest assured nothing ever gets lost or deleted in this app. Important documents can be attached together and this makes sure that files regarding one topic are stored together, making the organization of your work-life, fast and easy. 
The company is evaluated at over seven billion dollars, making it one of the fastest-growing apps of our time. Companies of the stature of Target and Oracle utilize Slack to keep their employees in check and boost productivity. It also allows you to open different channels for different topics and groups and also allows you to integrate other apps into it. 
     5.   CloudApp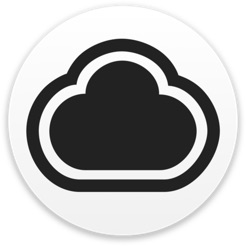 CloudApp works as a communication tool that utilizes a visual medium. Studies have shown that using this app has saved companies over 56 hours a week, making it a true giant amongst productivity boosters. Humans have the power to read and analyze pictures at a much faster rate than text. CloupApp takes full advantage of this to make sure we complete our work faster.
The application allows you to screenshot, screen record, create GIFs and images, and overall communicate much more effectively with others. Say goodbye to long emails and boring presentations. When you have the power to really show people what you want to be implemented, go for it. Companies such as Uber, Adobe and Facebook rely constantly on CloudApp and it isn't without merit that the app has amassed over 3 million users. While the basic version is free, the extended plan costs only  $9+ a month.
 6.   Toggl

‍Toggle is an easy to use time-tracker application that allows you to be more productive by taking note of the time you take to get things done. Have you ever felt like you don't know where the time went? The last time you check it was in the afternoon, and now suddenly it's eight at night! Well, if you are someone to whom that happens, then Toggl is the app for you. 
It works on all kinds of devices, including laptops, iPods, tablets and even your cell phone. Friendly reminders which are sent at regular intervals of time, always keep you in check and aware of the time. The app analyses data regarding how long you took as soon as you finish a task, and gives you a report regarding how you could have been more productive. The detailed report after a brief analysis from your side, will help you boost productivity like never before. This works great for freelancers, who have a lot of work on their plate and not a lot of time to do it. You should never get stuck doing one thing alone and Toggl ensures that you won't.
     7.   Zapier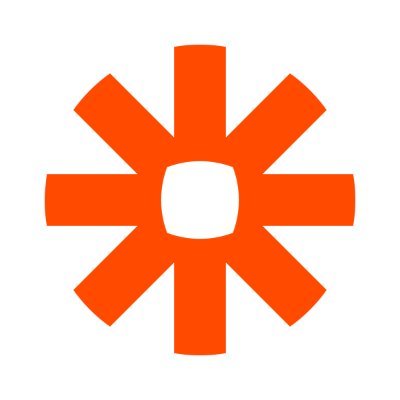 Zapier allows you to integrate applications like never before, and this, in turn, helps you become more productive and efficient. The app allows you to automatically download and set PDFs received by mail into your Google Drive. You can also ask the app to then notify you regarding the same via Slack. Hence, the application allows you to seamlessly integrate applications without a hitch or halt.
All it takes to create such automation, are a few clicks of buttons, and absolutely no coding! The app works perfectly with over a thousand applications and hence, you can rest assured what you are looking for is on the app. These customized workflows will ensure that you optimize your system's performance without having to do any actual work of your own. While you get  14 day trial period, Zapier costs $20 a month beyond that, depending on what all features you need.