Instagram continues to grow exponentially and while few predicted the meteoric rise, it has almost swallowed Facebook's market share. If you are on Instagram you would know. But is this even a question that needs to be asked? Sure, you are. That's why you're here! Presently, the visually appealing app boasts of over 1 billion active users. This time around, we take a look at what makes Instagram so popular and how you can use hashtags to your advantage. Here's a look at the top 100 Instagram hashtags of 2019.
How Instagram Got Here
Instagram was founded by Kevin Systrom and Mike Krieger in 2010 and has since grown from having 1 million users in the first two months to a staggering 1 billion now. Can you imagine that volume? It's quite mind-boggling actually for a tech company.
Facebook acquired Instagram in 2012, for a record $1 billion and ever since it has gotten only bigger. Facebook seems to be holding onto IG for dear life and as a means to keep afloat. Ever since the privacy scandals hit Facebook, people seem to have issues trusting Facebook with their data. Hence, many users switched over to Instagram. The fact that people are unaware that Facebook owns Instagram helps. This makes people feel much safer on IG and has led to staggering growth.
But don't worry about it. As long as you maintain some discrepancy, your data should be fine. We don't want to scare you off Instagram that fast!
What are the Benefits of IG? Influence away Like a Superstar!
Let's be honest. How many celebrities do you follow on Instagram? At least a dozen? Well, as an average, most people follow more than 40 brands and celebrities. We all know about celebrities, but social media has given birth to another- Social Media Superstar.
These people haven't acted in movies yet, or released a music video. Yet they have millions of followers on IG and live a superstar's life. The app reads like Vogue, with airbrushed pictures and inspiring captions. These Instagram Influencers have made a significant impact on the way we eat, dress and even talk.
Some of the top Indian Instagram influencers who've been ruling the social media scene are Sejal Kumar, Natasha Diddie, Shivya Nath, Shahnawaz Karim, and Ayesha Billimoria. The rise of such stars has led to a frenzy for likes and followers amongst the public, and especially, teenagers. So do you want to be like them? If so, then read on find out how hashtags enter the picture.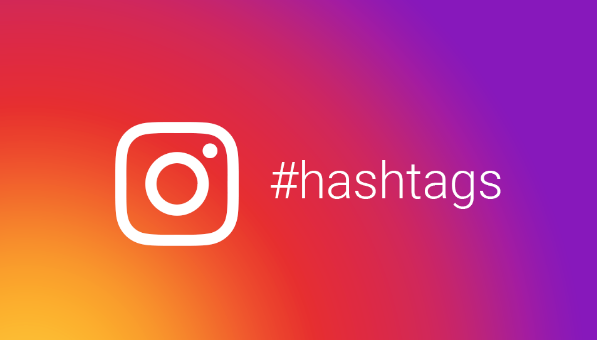 Why use you Should Use Hashtags on Your Photos?
Ever so often you come across a photo with hashtags overflowing from the caption. Have you ever wondered why people stuff their posts with so many hashtags? Some of these might not even make sense to us, normal humans. But there is a reason people practice this technique.
Using the right hashtags leads to an extension of reach, an engagement of your audience, and even helps to boost your brand. But this is no easy feat to accomplish because then everybody would have millions of followers. To do this, you need to have a lot of strategies in place. Hashtag strategies can be downright confusing for beginners and that's where this blog will help you.
Also Read:
How do these Hashtags Really Work?
Hashtags are attached to posts and generally function as clickable items that represent a particular topic. Any word or phrase turns into a hashtag if you place a # before it. Clicking on a # takes you to a page that contains several posts that have the same hashtag. Hence, it also works as a way of cataloging content on Instagram. Therefore, the right # presents you to the right users. These users will then go on to follow you, leading to more followers and fame. Once IG what a powerful tool it was, they quickly expanded them, adding the functionality to bios and stories. Now you know how hashtags work and why you should use them, let's focus on which all you should use. Here's a look at the most popular Instagram hashtags of 2019.
Most Popular IG #s
You need to think about multiple things before you add a hashtag.
One thing you should do is categorize your post and account.
Figure out what you want to post about and what category that falls into.
Then you need to make sure your account has enough content to be categorized so.
If not, add more posts of a similar type and prepare your account for the # strategy.
Next, follow some other accounts that fit the bill and see how they have modeled their captions.
Hashtags are just one part; you still need a strong caption to wow viewers.

Best Instagram Hashtags for Likes in 2019
Here's a look at the top #s of IG, as per the category they fall into. The major categories into which we have split the list are:
Daily Updates
Gaining Followers
Fashion
Food
Travel
Pets
Tech
Wedding
Workout
Photography
Daily Updates
#photooftheday
#love
#tbt
#instagood
#instapic
#bestoftheday
#nofilter
#selfie
#lifeisgood
#instadaily
To Get likes
#followme
#follow4follow
#f4f
#followforfollow
#likeforlike
#l4l
#likethepic
#like4like
#follow&like
#like&follow
Fashion
#whatiwore
#beautydoesnthavetobepain
#shoppingaddict
#outfitoftheday
#ootd
#styleinspo
#lookgoodfeelgood
#currentlywearing
#IGmodels
#instastyle
Food
#instafood
#organic
#hungry
#healthyeats
#omnomnom
#vegetarian
#glutenfree
#foodporn
#goodeats
#foodie
Travel
#travellers
#wanderlust
#vacaymode
#travel
#vacation
#travelbug
#explore
#travelgram
#wander
#sunsout
Pets
#womansbestfriend
#petsforlife
#dogsgram
#catsgram
#catsofinstagram
#mansbestfriend
#puppylove
#dogsofinstagram
#dogstagram
#instapet
Tech
#techie
#iOS
#android
#ilovemygadgets
#applevsandroid
#gadgetsgalore
#smartwear
#VR
#AI
#innovation
Wedding
#heasked
#ido
#shesaidyes
#loveofmylife
#tyingtheknot
#rusticwedding
#sayyestothedress
#bridetobe
#myman
#bohowedding
Workout
#workoutlife
#feeltheburn
#rippedlife
#sweatitout
#gymforlife
#gainsforlife
#lookgoodfeelgood
#trainhard
#nopainnogain
#noexcuses
Photography
#travelphotography
#photographersofig
#naturephotography
#photographer
#photoshoot
#photooftheday
#photoshop
#foodphotography
#lightanddark
#textures
Things to Keep in Mind
An IG post with just 1 #, engages viewers 12.6% more than one without. That's the power of them hashtags!
Hashtags attract followers from a niche; so ensure you know what niche you want to cater exclusively.
IG witnesses almost 95 million posts a day. So, it's important you stay relevant.
Popular #s are used by more people, so it's harder to be seen there. Hence, use wisely.
#style is one of the most used IG hashtags, with over 400 million posts daily, so use sparingly because there's just too much competition.
Wrapping Things Up
The ideas given above are merely guidelines for what you could do. We hope that they help you get those followers you deserve. Go and be creative as well. Who knows, maybe the hashtag you create, maybe the game-changer in a few days. Whatever may be the case, we hope this article made you realize how important hashtags are, and what you can do to include the right ones in your post. Happy hash-tagging, people! Lets those #s roll!