Due to this sudden outbreak of the Coronavirus, leading to mass lockdowns of places everywhere, the demand for electronic distractions has increased by a massive landslide. Being at home has made people desperate for fun events, which will allow them to pass the time without worrying about the situation outside. And what better way to spend time than playing video games?
The ongoing shutdown has made enormous benefits for the gaming community as people are thriving off of the best video game consoles, like the Nintendo Switch, in the comfort of their homes. It has become an effective way to keep yourself entertained while also being safe from falling sick from the virus. But you may be wondering, just what is the Nintendo Switch and its hype?
What is The Nintendo Switch?
The Nintendo Switch is a very famous console used for playing video games. It is a hybrid console tablet with visually appealing colors at the two ends, blue and red. It usually has a JoyCon attached and has a central unit with a firm grip. Consisting of two analog sticks, the player can conveniently use them to move the player around, thus making the game more enjoyable and realistic. It runs some of the most popular games, such as Pokemon, The Legend of Zelda, etc. Therefore, we will be breaking down some of the best 15 Nintendo games of 2021.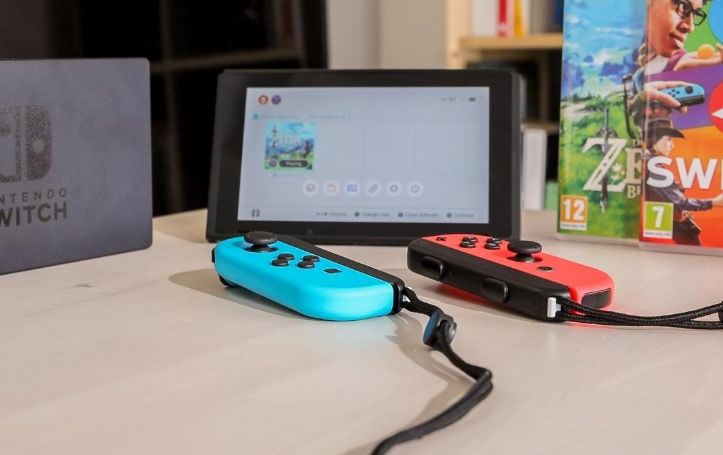 The Best 15 Nintendo Switch Games
1. Luigi's Mansion 3
The third continuation of the Luigi's Mansion series is published by Nintendo for the Nintendo switch and developed by Next Level Games. It is an adventure game with lots of action, puzzle-solving quizzes, and horror. It consists of:
Easy controls (aside from controlling the Poltergust)
Challenging puzzles
Amazing story
2. Minit
An adventure-type game released during 2018 caused massive hype during 2021. It is a little adventure outside the safety of your home to help people in need.
Easy and convenient to player
Interesting challenges and puzzles
It works your brain and makes you think of strategies.
3. Mario + the Rabbids Kingdom Battle
It is an adventure-based game, which is full of surprises and twists. Keeping in mind the numerous amount of positive feedback, this is what the game provides:
A significant amount of characters
The perfect story, along with great humor
The player can use different tactics at each level to finish the game
Strategy game
4. Monster Hunter Rise
It is an action and a role-playing MMORPG game that allows the player to be immersed in the world of fantasy and gives a realistic, first-word introduction to that world. It has great fight scenes, along with scary, eerie monsters.
Great Battle music
Extraordinary protagonists with fantastic skills
5. Battle Chef Brigade
It is a short game of time-challenging cooking puzzles. It consists of characters with an Anime-like appearance making it more visually appealing. It works crisp at even 60 frames per second, surpassing the expectations of all its players.
Fun for people passionate about cooking
6. Stardew Valley
A game with aesthetic visuals and RPG elements creates an intriguing and absorbing world. It gives a sense of comfort to players, which is rare for one to find in other games.
Great to calm yourself
Pleasant music
Easy animation, which is aesthetic to the eyes
7. Mario Kart Deluxe
This game is an enjoyable, upbeat, and exciting racing game with lots of Easter eggs.
Exciting challenges
Lots of drops and powerups
8. Animal Crossing
Animal Crossing is a highly relaxing game. Players tend to have a calming sense from the game as all the activities include fishing, farming, etc. It has a lot of positive points, such as:
Doesn't have a structured or distinct goal, the player can wander in the scenery.
No pressure while playing
No sense of competition, violence, or toxicity.
9. Legend Of Zelda – Breath Of The Wind
A fantastic RPG game with eye-catching visuals. Receiving a lot of good feedback, it has:
Loveable characters
Epic battles/battle music
The emotional storyline, along with an iconic credit scene
10. Pokemon Let's go – EEVEE
An adventure and Battle type game, with the beloved characters from the pokemon series itself, is full of action and drama. It has all the fan-favorite pokemon of their childhood, which provides a sense of nostalgia to the player, including:
Amazing signature Battle moves
Partner mechanic
Great graphics and stunning animation
11. Puyo Puyo Tetris
A puzzle-type game derived from the format of the all-so-famous game of Tetris. It involves:
Great story dialogues
Amazing strategies to win
Fun sprites make it way more fun and creative compared to the standard and basic texture of Tetris.
12. Rocket League
This game is a fun, racing, and competitive game that fills the player's hearts with action and a fiery ambition to win. It has a multiplayer playing field, allowing players from all around the world to participate.
Upbeat music
Excellent for people passionate about sports or soccer
13. Splatoon 2
A shooter and action game famous for its colorful and upbeat visuals. The controls are super easy, and the player has a fun and stress-relieving experience.
the motions and animation provide a satisfying kill
kid-friendly shooting game that does not condone violence
14. Super Bomberman R
An action fun multiplayer game, providing one of the best:
Game soundtrack
Creative characters
15. Super Smash Bros, Ultimate
Concluding the list, we have super smash Bros ultimate, which blew up in 2021 and got a rating of 9.4/10 by all the players! It is a game that will surely keep you invested and competitive. It consists of role-playing and is full of exciting twists and turns, never allowing the player to get bored.
It proves a solid:
Most fabulous character roster in history
Smooth gameplay
Realistically strength appointed characters
With each year, the progress and development seen in games are applaudable. The development companies try their best to provide the top games they can offer, be it any genre. This year is no different, being a jammed pack full of exciting games for all of its players!