Privacy was not a huge deal till some time ago because people were not aware that they were being tracked. As awareness around tracking, monitoring and data privacy grew, people have become more aware about the importance of data protection. So here is the list of top 7 private search engines that you can use instead of Google.
Whenever you visit a website using your search engine, your MAC and IP address are stored. This helps search engines track your data and the type of websites you are visiting. In short, your browsing gets tracked. Sure you might be thinking that there is incognito / private mode for the same, but private mode only lets your browsing history go untracked.
But do not worry, there are many browsers which provide actual private browsing. Gone are the days when Google ruled the browsing world. In the past few years, many browsers have come up in the market which helps you keep your data and browsing private.
So surf away without any worry of being tracked. Read on to know the 7 best private search engines.
Top 7 Private Search Engines
1. DuckDuckGo
DuckDuckGo is my personal favourite. It is one of the best private search engines and most effective. It does not track your data and keeps your browsing private to such an extent that its CEO said "If the FBI comes to us, we have nothing to tie back to you."

DuckDuckGo has a great and unique feature called bang, where you can use ! mark to search directly on the website. Eg: Typing !amazon shoes on the search bar will take you to directly to shoes page on Amazon.
One thing to note is that DuckDuckGo saves your search terms but in a non personal way (without storing IP).
2. Search Encrypt
One thing great about Search Encrypt is that after some time of your search, your search terms will expire. Thus even the person using the search engine after you is not going to figure out your searches.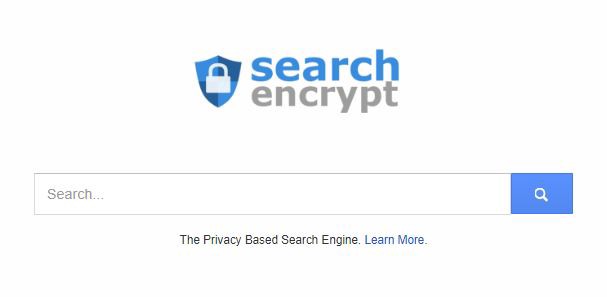 Searches in Search Encrypt are encrypted locally then redirected to their privacy-enhanced search engine. What's more, it even encrypts your search terms locally before sending them out to servers.
3. StartPage
This follows a simple search tactic of including search results from Google without the tracking part. It uses a HTTPS support, URL generator and proxy service.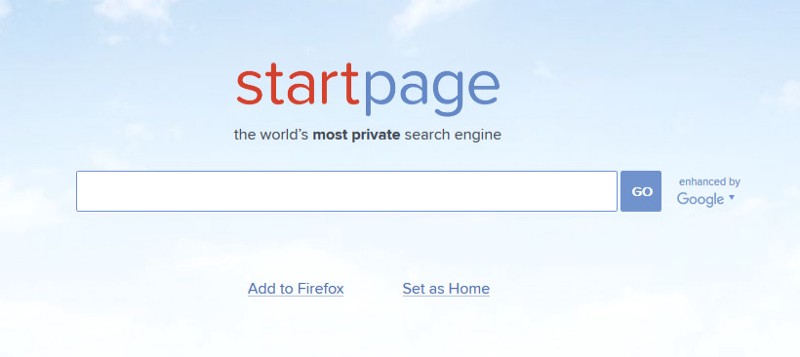 Its URL generator is designed in such a manner that it does not require cookies. It remembers browser settings in a way that is privacy friendly.
4. Wolfram Alpha
This is an interesting take on privacy. What makes it one of the best private search engines is the fact that it performs calculations dynamic in nature, using algorithms that are inbuilt to deliver knowledge about what you search for.

It can be called a computable search engine, that uses its own algorithms to provide you search results. It is surely one of the best private search engines.
5. Yippy
Apart from keeping your browsing private, Yippy categorizes your searches without storing them of course. It displays automatically categorized search results based on your taste.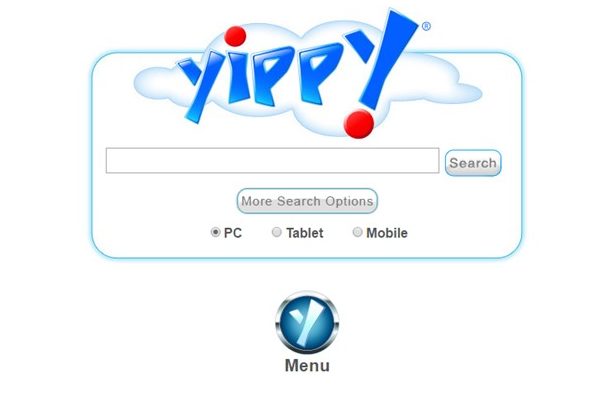 It also comes with other cool features. It also uses username and login to access its services. Yippy has a simple interface but some might not consider it user-friendly in nature.
6. Qwant
Qwant is a search engine developed by Europe. And you can sense that its privacy policies are more stringent as compared to other countries like USA, because Europe is more strict with privacy, and that reflects in Qwant.

Qwant does not store any data of yours, not even your search queries. So that sites cannot identify you using your frequent searches.
7. Gibiru
Gibiru gets its searches from a Google algorithm that is modified. The search engine provides search results which are reliable without the tracking Google said.

It does not use any sort of personalization or cookies on your system. Gibiru is one of the best private search engines in the market right now. This is a user friendly browser.
Wrapping It Up!
Privacy is one of the most important issues. It is important to protect your data. There are many private browsers in the market but be sure of its safety. Before using any browser, be sure that it is from a trusted source.
We hope these private browsers have helped you. If you have any other suggestions then please feel free to drop a comment in the comments box. We would love to hear from you.
Follow TricksMaze for more tech related articles and tips and tricks.