A Minecraft server is a multiplayer mode that allows you to play mini-games with other Minecraft players. A survival server is a game modification in Minecraft in which there are a finite number of items that the players must collect to survive. All you need to do is load Minecraft, select multiplayer, and add your favorite server. Give it a name and type your IP address into the box. After that, save it and click play.
What are the best Minecraft survival game servers?
One of the best Minecraft servers are:
Mineplex
Mineplex is one of the most massive Minecraft servers. It contains several areas and zones for several game types. It is a great server to play Minekart as well. It is a blocky version of Mario Kart. At any time, Mineplex is populated by thousands of players.
TreeMc
TreeMc has one of the latest gameplay-improving modifications. It includes Towny, Survival, and Skyblock. Other gameplays include MCMMO, Auctions, and trading. It also includes several planned events. In this server, the world has a 12k x 12k border to promote community building.
Purple Prison
Purple Prison is one of the highest-ranked servers for Minecraft. It supports the game version 1.8.x, 1.7.x, 1.15.x and lower. The server includes crate keys that give you a randomly created loot. It also allows you to plot shops so you can get up your shop in the game. The IP address for this server is purpleprison.net.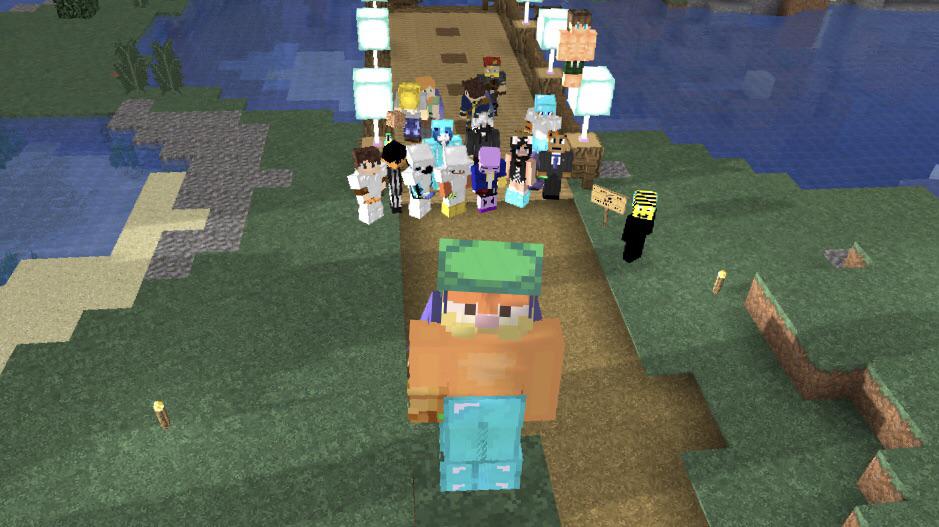 Survival Minecraft servers
Other survival Minecraft servers include:
EliteCraft
Insanity Craft
Hypixel Network
Minecraft Central
Universo Gamer
Complex Gaming
HoaxMC
CommunistCraft
GGCrafts Network
DireMC
OyunKurdu Network
Nexus-Network
HydraZone.eu C S
E-Public
Minecraft vanilla survival servers
Snapshots – Pandamonium
The top-ranked vanilla survival server is Pandamonium. It updates to the latest snapshot. It runs with top hardware for a smooth performance. It also uses a data pack to provide custom features like voting rewards and home. Every day, millions of players enjoy their services.
Strictly Vanilla
Strictly vanilla offers an original vanilla gameplay experience, which is not only fun but safe for all ages. It uses command blocks but no command block mods like Home and SetHome. Other than that, hacking, cursing, spamming, and asking for items are not allowed. At spawn, they have vote rewards and villager shops. Ender's chests are also available.
TheCloudVanilla
TheCloudVanilla is another vanilla survival server. It offers an original vanilla survival gameplay. It has a smooth performance and does not lag. It provides a variety of features, including command blocks and the TPA system. Other than that, it also has an Anti-Hack policy, Jail, special events, and great staff.
Vanilla Minecraft survival servers
Other Vanilla Minecraft Survival servers include:
Ketchup Anarchy
Minetality
Hollow Dawn
Pickworks
Corona Virus Server
Matri
Small Minecraft survival servers
Ham5teak
Ham5teak is a small server, based in Singapore. It has several game modes, including Survival, Factions, and Prison. It also includes unique plugins like custom enchantments and items. To make it even more interesting, it has a global anti-cheat system, mini-games, and planned events hosted by a dedicated staff. The IP address for this server is playing .ham5teak.xyz.
Cynagen: A Weird Survival Server
Cynagen is hosted in Canada by a friendly staff. It is a multiplayer server that mainly focuses on building, exploring, and surviving. The IP address for this server is cynagen.xyz. It supports game version 1.15.1 or older. There are several extra features that improve your experience.
Other small servers include:
Seaweed Craft
Noob-Friendly.com
Another Vanilla
Gymblonski Corporation
Mc.Dinoz.io
Minecraft survival servers no PVP
EliteCraft Survival
EliteCraft survival is a survival and non PVP server which ensures to maintain the best community in the game. It offers grief protection, including chest locks, useless creepers, and map backups. PVP is deactivated everywhere, so it is easy to join and start building. The IP address of this server is ec-mc.net. It supports 1.15, 1.14, 1.8 game versions, or lower.
Ferox
Ferox is a simple community-based server recommend for those who aren't looking for custom-coded features. It includes player shops and wraps, rank promotions, bosses, and land claims. You can also get a job to make money. The IP address of this server is play.feroxmc.net. It supports game versions: 1.8.x, 1.15, or lower.
Other No PVP servers include:
Karanteeni
Just Minecraft
AspireTown
ClownerCraft: A Network for Building
Enchanted Oasis
HuskSMP
We have combined the best Minecraft survival servers, which offer an improved gaming experience for their users. Each server has its IP address to which you can connect and join. Apart from this, the servers have other modifications as well, also known as plugins. For some servers, you will need to download data to use them. We hope this article came in handy!