Safety and security are the two essential things that any electronic device must and should comprise. Well, in terms of safety and robustness, iPhones have always had the edge of being secure no matter what. In terms of locking unessential content, applications and much more, you can do a lot with an iPhone. With a plethora of adult content present on the net, you can expect children to drift their ways in finding such websites unknowingly.
To keep them safe, you must block such websites and content even though they might explore any part of the device. And for parents to keep their children's away from such threats, their devices must be well protected.
How to Block Websites on the iPhone
But iPhones and their entire ecosystem have several options in terms of blocking objectionable content that could spoil the children. Thus, if you are looking for a comprehensive take on blocking websites on an iPhone, then read on.
Accessing restrictions
It is an essential location where you can restrict several things from an iPhone. Such that your screen on time and everything related to the content that is being displayed is stored in this option. Depending on the iOS version, the location can vary. The feature is handy, and there are several uses of it, especially in blocking content.
Don't worry, if you think anyone can access it, then you're wrong. Its locked by the phone's passcode or any passcode that you wish to set can be used. There is no need for downloading any app or services to activate restrictions. If you have an iPad, MAC, iPhone all synced to the same Apple ID; then, all these devices would have the same restricted applications and websites.
Blocking websites on iOS 12
Ever since the introduction of iOS 12, the restrictions settings have been moved under screen time. Thus, let's take a look as to how you can restrict particular websites from this version of the OS.
Step 1 – head onto the settings of the iPhone.
Step 2 – head onto the screen time option which would right there or you might have to scroll a bit to reach the option.
Step 3 – once inside the option, then head onto the "content & privacy restrictions." Once you tap on this option, you may or may not have to enter the passcode. But it would be the same as your phone's passcode. It is required as your child wouldn't be able to head into the settings and change the settings.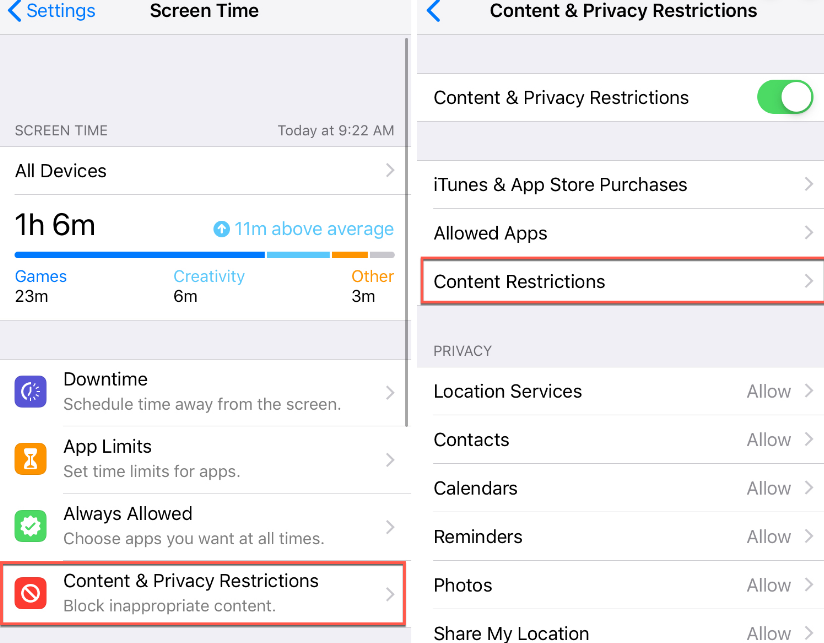 Step 4 – head onto content restrictions.
Step 5 – choose the web content option.
Step 6 – choose the "limit adult website" option.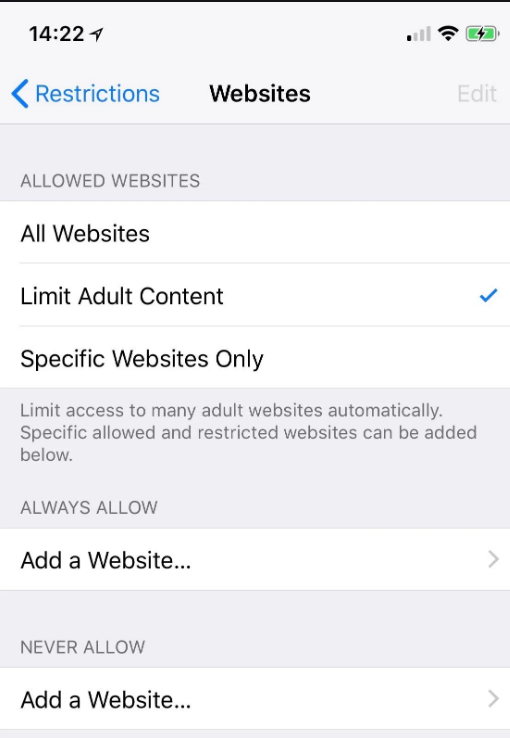 Step 7 – exit the Settings app once you click this and it would automatically apply the changes.
Also Read: Best iOS Emulator For PC (Windows & Mac)
Blocking websites on iOS 8 to 11
Step 1 – head onto the setting applications.
Step 2 – click on the general option.
Step 3 – click on restrictions.
Step 4 – enter a four-digit passcode. Choose something different such that your children wouldn't be able to guess the passcode.
Step 5 – tap on the enable restriction option and once again enter the passcode to confirm the changes that are making.
Step 6 – once you have entered the passcode, then on the restrictions screen, head onto the allowed content and go to websites.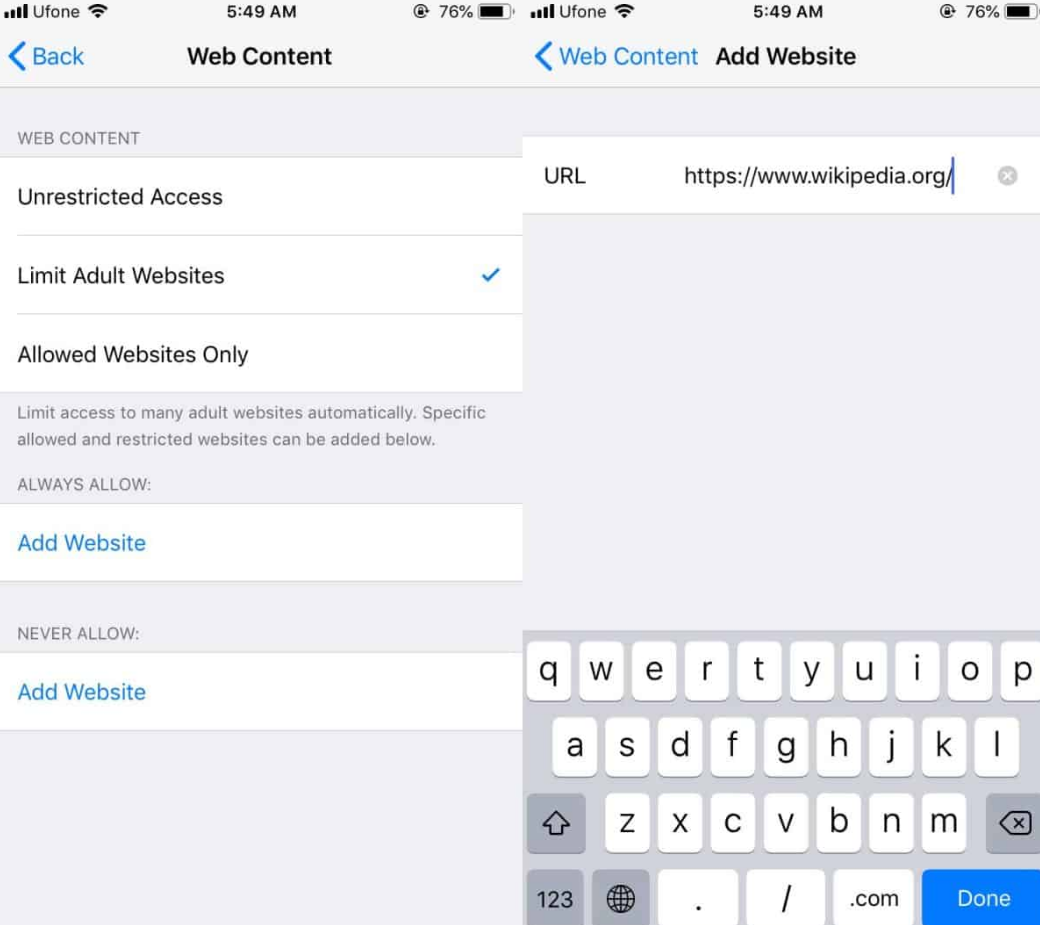 Step 7 – click on the limit adult content options form the other options.
Step 8 – exit the app. The changes would be automatically applied without any saving changes required.
Often, the above-given steps are useful and help in ensuring that most of the websites are blocked. There might be few that slip under the radar and your kid might be able to view restricted websites. But then if you wish to prevent them as well, you can do so by manually entering the website link on the set of restricted sites.
Or you could use third party website blockers from the app store such that you can get a comprehensive list of which all sites that have to be blocked. It is because apple can't rate all the websites based on the content, and few might not bring any harm, but few contents here and there might restrict it from being displayed.
Thus, if you want to alter the list of websites that are being blocked and want to add on new ones, then the steps are quite simple. Head onto the web content page which you could find under restrictions of the settings applications.
Once you are there, then there are two options for adding restricted websites or always allowing certain websites. From either one of these options, if you wish to remove any of the links already entered, then you can click on the link and choose to delete the option.