The hardcore gamers present all over the globe own a vast collection of games and are always looking out for more new games to add to their collection. It won't be wrong to say that they also own the latest PlayStation. PlayStation 4 or PS4 is an emerging marvel in the exciting virtual world of video games, and if you too have switched to the PS4 console, then I bet you must be having a lot of fun. The PS4 offers an immersive play to its users with its design and the games specially designed for it. But what about the games that you have played and loved for years? What about the PS2 and PS3 games? People are still wondering whether they can you play PS3 games on PS4 Pro?
PlayStation has bought its new service to continue its domination the gaming world called PlayStation Now. It is no less than a revolution allowing the gamers to enjoy their distended library of PS3 and PS2 games that they own.
Can PS3 Games Be Played on PS4?
One could easily play the original PlayStation games on the PS2 console as a result of backward compatibility. Similarly, the PS3 console was backward compatible, and so one could easily play their PS2 games on it. And so now with the launch of PS4, everybody wants to know whether PS4 too provides its users the feature of backward compatibility. The answer might hurt some, but PS4 doesn't have the feature of backward compatibility. You cannot just insert your game disc from PS2 or PS3 into your PS4 console or by downloading it from the official Network of PlayStation. The reason simply being the difference in the architecture of both the consoles. Further to make it work the full PS3 gets emulated by PS4 which demands a massive investment and labor.
Also Read: How to install Kodi on an Xbox One
What is Backward Compatibility?   
If we look into the traditional meaning of backward compatibility then it means playing the disks of older games or a cartridge in a new system. Some video game consoles have the feature of backward compatibility and can play games from the previous version of the console. But PS4 does not come with backward compatibility. Also, gamers nowadays are preceding the disc and cartridge era and downloading and installing games digitally.
Yes, it is possible though not due to backward compatibility but, through a service by Sony called PlayStation Now. So check out which PS3 games you can play with Sony PlayStation Now on your brand new PS4 console.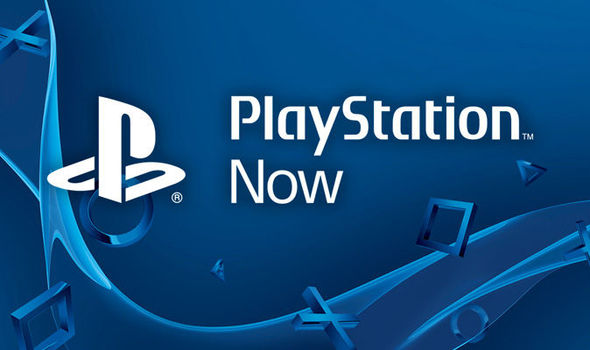 Play PS3 Games on PS4 with PlayStation Now
PlayStation Now is a gaming service that lets you play the older PS3 games by streaming their titles. And for that, you just need a WI-FI connection of relatively high speed. So now you can enjoy the various games present in the PlayStation Now library. It contains all the titles of the PS3 games stored in an online cloud, giving the gamers an additional advantage of taking no time to install or update. Play PS3 games on PS4, the hack is also not required. All you need is to download PlayStation Now and set it up. Also, make sure that the Internet connection has a speed of 5Mbps or more.
Also Read: How to Unlock Pattern Lock in Android
How to Setup PlayStation Now?
Can I play PS3 games on PS4 with PlayStation Now? Do PS3 controllers work on PS4? If you are pondering these questions, then the answer is yes. You can think of PlayStation Now as Netflix from whose library you can play any title. It is a subscription service which gives you access to play more than 100 PS3 games.
Setting Up:
Step 1: Set up a verified account with Sony Entertainment Network. For this, you need to visit the website of PlayStation Store and create your free account.
https://store.playstation.com/#!/en-us/home/main
Step 2: Next check your Internet connection. If it is working at the speed of 5Mbps or more then it is ok. Otherwise, you need to upgrade it. Contact your service provider for it.
Step 3: The third tool that you will require to set up PlayStation Now is input devices like Dual Shock 3 or 4, a wireless controller.
Step 4: Now switch your PlayStation on and then click on "Network."
Step 5: Next open the "Setup Internet Connection" and choose the nature of your Internet connection.
Step 6: Now just keep following the instructions on your screen.
Now if you were wondering do PS3 controllers work on PS4 then you now know that you need Dual Shock 3 or 4 wireless controllers for the best possible experience of PS3 games on a PS4 console.
PlayStation Now Connection:
Step 1: Launch PlayStation Now by navigating to the main menu of PS4.
Step 2: Click on the "PS Now Subscription" to download the app to your PS4 console.
Step 3: There will be various options for subscriptions present. You can select any subscription according to your need. You can find the different subscription packages in the latter part of the post.
Step 4: After you finalize your purchase and complete the process by following the instructions, you will be able to access PS through Content Launcher.
Step 5: Now visit the Content Launcher and launch PlayStation Now.
What is the Cost of PlayStation Now Subscription?
PlayStation Now offers a trial period of seven days for free followed by which you can take monthly subscription in $19.99. Or after the trial ends you can also opt for the three-month subscription for $49.99 or purchase the PlayStation Now subscription for a year in $99.99. These subscription plans are available for the users in USA and Canada while in UK PlayStation Now is rental and is again available in two rental models. Also, the rental packages depend upon the included titles and the period of the package.
You can quickly start your gaming journey with PlayStation Now with this free trial period. Navigate to the following link and just get started.
https://www.playstation.com/en-gb/explore/playstation-now/getting-started/
What PS3 Games Can You Play on PS4?
Since you have your Dual Shock Controller 3 or 4, you have dodged the question that "do PS3 controllers work on PS4?" Now you can enjoy a lot of high profile PS3 games, though not the complete catalog is available on PlayStation Now. But you can catch up with some of these games.
Batman: Arkham Asylum, Arkham City, Arkham Originals
Dead Island, Dead Island Riptide
inFamous
Lost Planet 2
E.A.R
NBA 2K14
God of War Ascension
You can get access to these PS3 games on PS4 store easily after you subscribe to PlayStation Now. By creating a list of the games as "My List," you can access your all-time favorite games in no time. There will be no waiting, and you will also be able to save your games in the cloud. With PlayStation Now play PS2, PS3, and PS4 games limitlessly.
Do PS2 Games Work on PS4?
Now you have got the answer to questions like can you play PS3 games on PS4? But what about the PS2 games? Can you play them too on a PS4 console? Also what PS2 games work on PS4? Yes, Sony has launched a PS2 emulator with which you can play the PS2 games on a PS4 console. And to your surprise, you do not require the disks of these PS2 games. The PS2 games that you can enjoy on PS4 console include:
Max Payne
Star Wars: Bounty Hunter
GTA Vice City
Star Wars: Jedi Starfighter
Star Wars: Racer Revenge
PlayStation Now is regularly updated giving you access to the classic games. It is a significant advancement with hardware and graphics capabilities. With PlayStation Now, the gamers will not have to compromise on their favorite games. Also with the launch of PS4 Pro a high-end version of the PS4 console, the gaming world is opening doors to quirky and blockbuster adventures.