Want to know how powerful your PC is? What is its most significant feature, and where does it fail to deliver? To find out what your computer is capable of in terms of performance, you can try CPU stress testing!
What is CPU stress testing?
CPU stress testing is the way to thoroughly examine the stability of a system by putting it through a rigorous amount of pressure tests. This usually leads to testing it beyond standard operational capacity and sometimes until a breaking point, to observe and analyze its performance against the correct parameters.
Why do people stress test the CPU?
To understand what limits of its performance, what entails as safe limits for the system and at what point it shows wear and tear.
To test out the specifications of the CPU and whether the system is the same as mentioned by the manufacturer.
To observe when and where the system is incapable of keeping up with the tasks and the different modes of its failure.
To confirm whether the CPU system churns out the requisite number of ones and zeroes under intense loads without overload or overheating.
List of Best CPU stress testing tools
1. Core Temp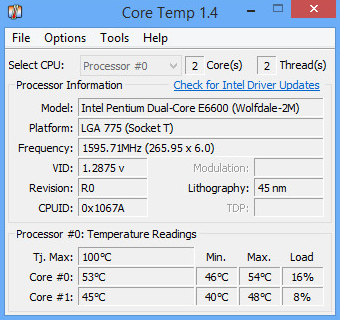 Features :
This tool has a user-friendly interface and is lightweight therefore could be easily used by users who are sound that technically sound
Easily customizable with a variety of plugins to enhance its capabilities.
This tool comes with the capability of presenting real-time readings for the load percentage of the processor as well as show the corresponding temperature.
If you are testing Intel processors with this tool, you will get specific readings of temperature and load on each individual core on the CPU.
It provides only a single temperature for the entire CPU when it comes to AMD processors.
DOWNLOAD: https://www.alcpu.com/CoreTemp/
Also Read: Fix Laptop Screen Flickering Problem
2. AIDA64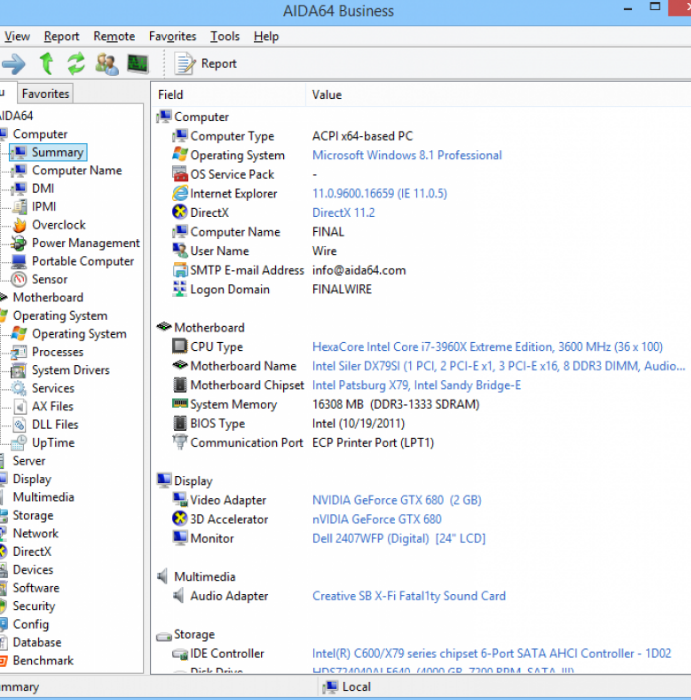 Features :
AIDA64 has a complicated interface and therefore, can only be used by professionals.
It can be called comprehensive full system diagnostic utility which offers a tool called System Stability Test.
This specific test can examine the limits of not only the CPU but also the GPU and Ram.
Its unique ability includes showing CPU throttling and overclocking.
DOWNLOAD: https://www.aida64.com/
3. Prime 95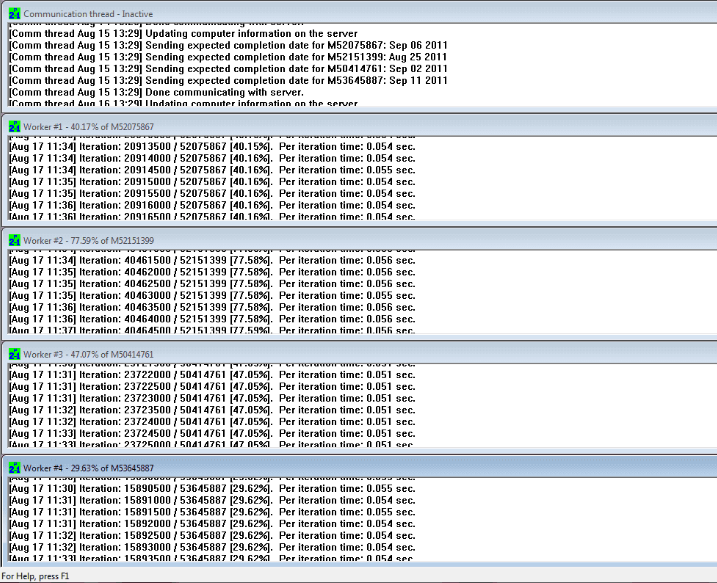 Features :
It is one of the oldest and reliable CPU stress testing utilities.
This tool uses the CPU to find Mersenne prime numbers and while doing so, generates a dynamic workload on the CPU.
You need to run Prime95 uninterrupted for 6 hours in order to judge the stability of your CPU. If your CPU passes this, it will run without issues for the long run.
Prime95 comes with a variety of tests to examine your CPU. From the heaviest test, the Small FFTs stress test to the blended test analyses the whole spectrum of performance. While the former analysis reveals issues at a fast rate, the latter takes on both the CPU and the RAM giving you time-efficient testing.
DOWNLOAD: https://www.mersenne.org/download/
4. Intel Processor Diagnostic Tool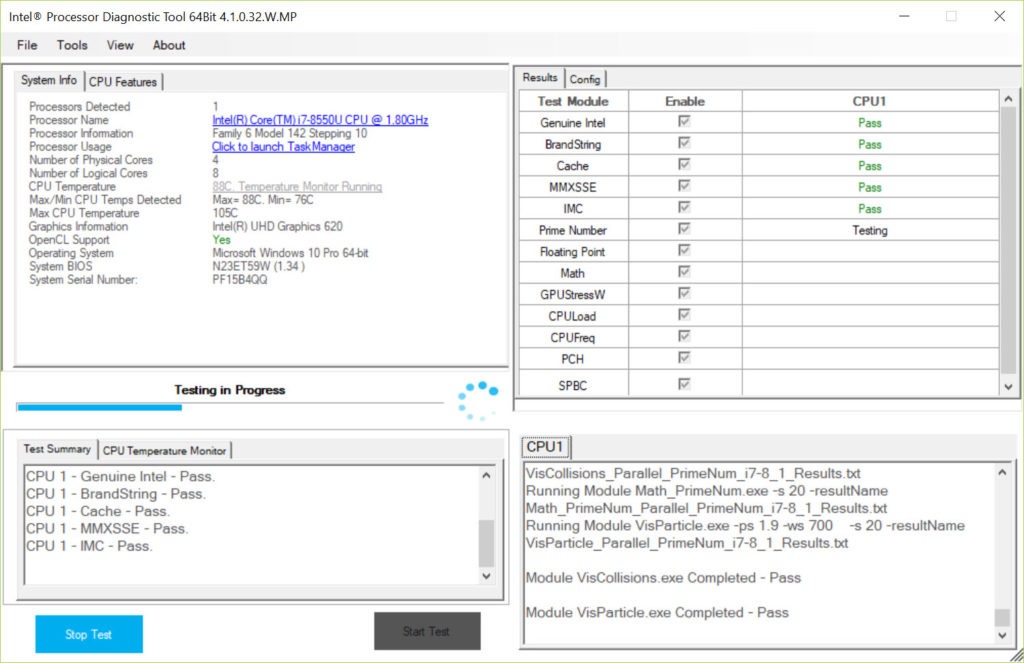 Features :
Since it comes directly from the CPU manufacturer, it is more compatible with Intel systems and works well its with processor.
Intel's Processor Diagnostic Tool will confirm its functional frequency, process the components and then start testing all of its operations.
It is a heavy loaded testing tool with optimal intensity.
Its distinctive features include the ability to automatically shut itself down if the event of CPU overheating as well as running all the tests on a time-based loop.
DOWNLOAD: https://www.intel.co.uk/content/www/uk/en/support/articles/000005567/processors.html
5. HWiNFO64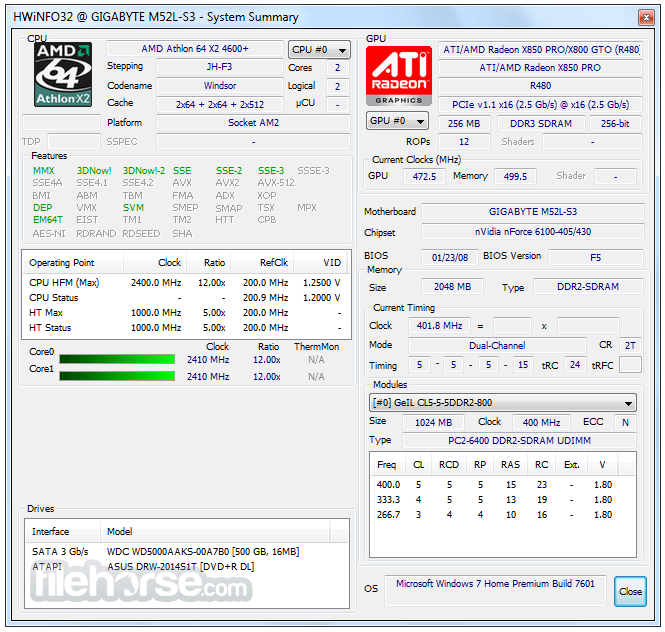 Features :
This is an advanced tool meant not meant for novice users.
Even with a complex interface, running a test for monitor multi-core components could be done quite easily.
This tool helps with tracking load times and fan speed. Additional temperature scans of the GPU, motherboard and RAM can be done with the usual CPU tests.
This tool gives you in-depth hardware information.
This enables monitoring in real-time.
You will get multiple types of extensive reports from these.
It supports Intel, AMD,
It is compatible with Windows and DOS systems.
This tool is able to perform monitoring, hardware analysis and reporting of problems.
It is incredibly customizable, with complete and extensive reporting.
You can download it for free therefore it is accessible.
DOWNLOAD: https://www.hwinfo.com/
6. HeavyLoad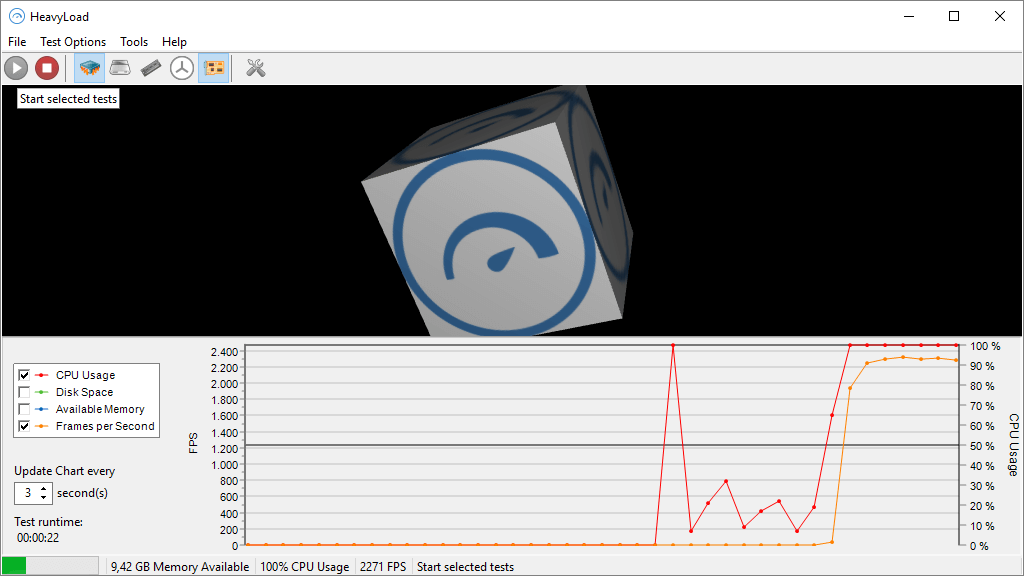 Features :
HeavyLoad is a CPU stress testing tool developed by Jam Software which makes your CPU tolerate a level of performance-oriented test which is not only extreme but reliable.
When this test is at its peak, the capability of the system's best resources is revealed.
It exposes the weaknesses of different programs applications and browsers and which one is the most efficient to use when too many windows and tabs are open. It will allow you to customize the test methods as per your needs.
It provides you with tons of available cores for testing.
This tool analyzes your system's limits and how it behaves with minimum disk space.
It keeps a track about allocation with scarce memory.
DOWNLOAD: https://www.jam-software.com/heavyload/
7. Stress-Ng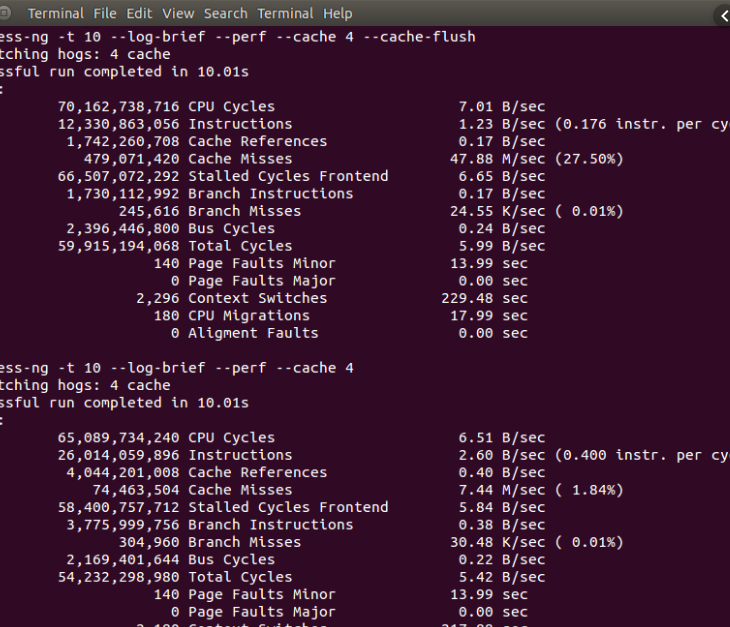 Features :
This works on the Linux system.
The unique tests that you will find here are bit manipulation and control flow and floating-point, integer control.
Other abilities include providing a list for the CPU method, the exact timeout as well as the number of operations you can support at the peak of testing.
DOWNLOAD: https://kernel.ubuntu.com/~cking/stress-ng/
8. Cinebench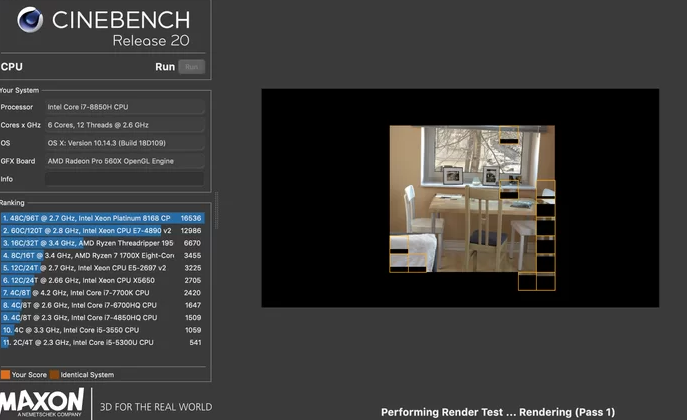 Features :
This tool is available for both Windows and Mac OS.
It is used for measuring the performance of CPU by a photo-realistic 3D scene in a test scenario. This scene comes with a plethora of algorithms and tests outs all available processor cores.
It provides the results of the performance points. If the results displayed are higher the number, then it would mean that the processor is faster.
DOWNLOAD: https://www.maxon.net/en/products/cinebench/
Conclusion: While CPU stress testing, it is vital to keep a few things in mind. Too much pressure and your system can reach its breaking point sooner, and it will be tough to bring it back to its original model. You should also choose a CPU stress testing tool that is compatible with your system for better results. Hope this list helped you pick the right one!