Here in this article, we are sharing how to delete youtube channel on iPhone and Android. There are many reasons why you want to delete your YouTube Channel. Maybe it's because of bad user feedback or and content, you might want to delete your Youtube channel.
Well, the process is very simple. Just follow these steps to completely delete your YouTube Channel,
How to Delete a Youtube Channel
If you no longer have a use for one of the channels you've created on YouTube, you can quickly delete it from your account settings.
This will remove all your uploaded videos and comments for that channel. If you want to remove your Google account's main channel, you'll need to delete your Google+ profile.
How to Delete a Youtube Channel
Go to www.youtube.com. Make sure that you are logged in.
Go to https://www.youtube.com/account.
Then go to Advanced Settings.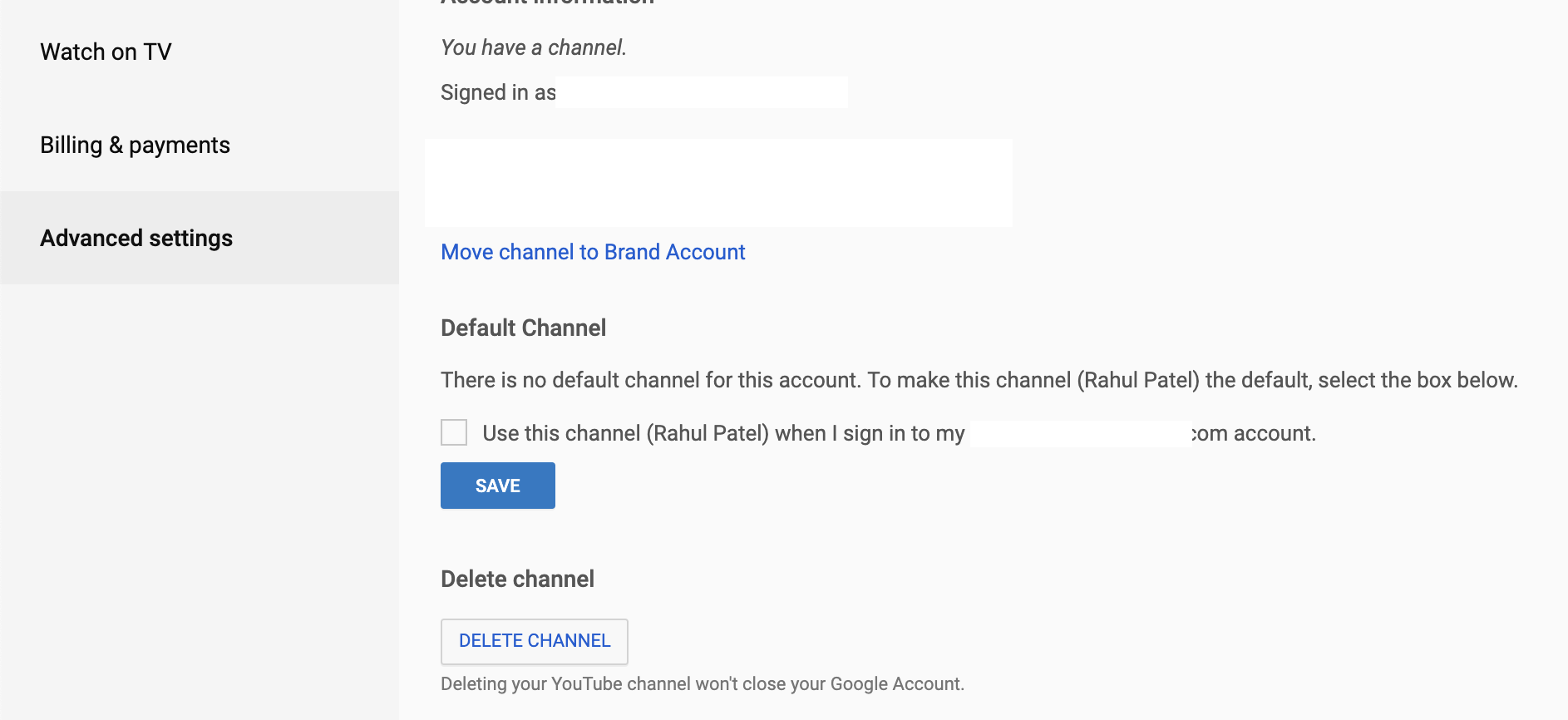 Find Delete Channel Option and its done.
How to Delete a Youtube Playlist
Log into the YouTube account.
Select a playlist you want to delete.
Make sure you appear on the Playlists page.
Click three dots on the right and press the Delete video button.
We hope you liked our guide on How to Delete a Youtube Channel, How to Delete Youtube Video and How to Delete Youtube Account on Android. Comment below if you need any help.