Facebook has been connecting people for over a decade now. From thousands uses in 2004 to millions of people from all around the globe access Facebook daily to connect with hundreds of people on their friend list for even thousands. Venice does not have roads but it has Facebook. Facebook has reached those corners of the world where connectivity seemed impossible. but thanks to Facebook's robust communication server that never fails to serve millions of people actively using social media. Facebook diversified and when it bought WhatsApp and Instagram(and now facebook dating feature). it has become more addictive over the years and more and more people joined these platforms. From 10-year-old minors to teenagers,  from youth to adults and even senior citizens actively use Facebook daily. Just when everyone thought that this is all Facebook can offer, it introduced a new feature that gave a new and broader dimension to Facebook and its services. 
Facebook was meant for only connecting people and make new friends but the romantic interests of people were not too far from this concept. As shown in the movie Facebook, when one of Mark Zuckerberg's friend asked him about the relationship status of his classmate, it triggered the idea of relationship status feature that you can see on Facebook. But still, something was incomplete which Facebook has now fulfilled with the introduction of Facebook dating. You read it right.  Facebook has finally launched Its official dating feature Facebook dating which was launched in the USA on the 5th of September 2019 after launching it in 19 countries including Mexico, Singapore, Canada, Argentina, Thailand, Vietnam, Brazil, Malaysia, Columbia, Chile, Peru, Paraguay, Thailand, Suriname and Mexico last year. Europe will be able to use Facebook dating in the early quarters of 2020.
What is Facebook dating?
Facebook dating is not a separate website or app but an integrated feature of the official Facebook app. To access Facebook dating your existing Facebook profile is not enough you need to set up a dating profile. Your dating profile will receive your name and age from your Facebook profile. Based on your location, interests and other preferences you will be matched to people on Facebook dating.  not just this but if you have recently attended a Facebook event and like someone you met in that event, you can also find them as a match if they have mentioned it on their profile as an update. Facebook dating made its debut in the F8 Developer Conference 2018 where all of its features and improvised privacy and security services were introduced. Like every other feature, Facebook dating is also free of cost.  all you need to do is update your Facebook to the latest version.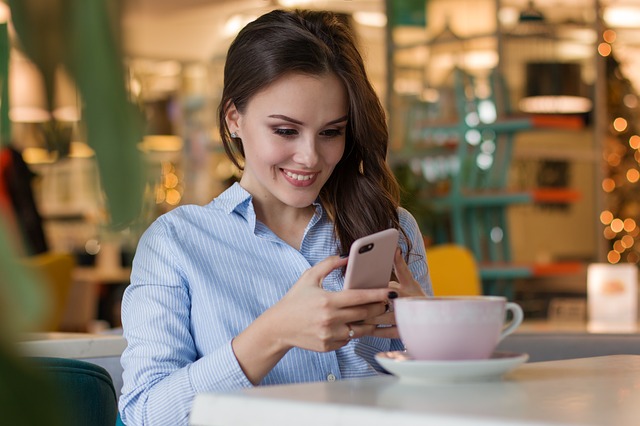 Things to know about Facebook dating before using it:
Only available for people 18 years or above of age.
Free of cost.
One-sided matchmaking does not work on FB dating.
Privacy features and security settings have been improvised for legitimate interactions, hookups, and meetups.
Your mutual friend list will not be visible on Facebook dating. 
You can choose which feature will be accessible to dating from their Facebook profile.
A Facebook dating profile is not your Facebook profile.  you need to create a separate dating profile to use this dating feature.
You cannot see your friends on app and the people you have blocked from your Facebook account.
Gender identity to choose from such as cis woman, trans woman, cis man, trans man or nonbinary.
You can upload as many as nine photos to feature on your Facebook dating profile.
It also offers ice breaker questions designed specifically to know your potential match through its algorithm.
 it does not allow ethnicity-based search because Facebook strongly disapproves of discrimination based on ethnicity.
 To show interest in a person simply tap the heart icon or else press the X button.
While many of the features seem like existing dating apps like Tinder or OkCupid,  it stands apart with a very unique feature called "Sweet Crush". there is a separate module where you can add secret crushes to your interest to gain insights about their activities. If the person you add on your sweet Crush list is in your friend list, then they will get a notification and if they add you in their Sweet Crush list then it will be a match and you too can connect through messaging. You can download your facebook data before going to list into this dating plans.
Facebook dating also has a feature called "share your plans" that allows you to share your next visiting location to meet your potential love of life or simply for grabbing a cup of coffee and having some conversation. Since Facebook has tried to keep its every product integrated, it integrated Instagram as a part of the Secret Crush feature.  It means that your matchmaking won't be just based on your Facebook but Instagram as well. If you don't want to share your data with facebook then you can delete facebook account. It also helps you to hide your dating profile from people who have access to your Facebook profile for enhanced privacy and security.
How to use the Facebook dating app?
Update the Facebook app to the latest version.
Once updated visit the menu section.
You will find an option named dating.
Click on that option to enable the Facebook dating feature.
In privacy settings turn on "suggest friends of friends to you".
The next step will be to show your interest. Choose from options including women, trans women, men, transman non-binary and open to any.
Confirm your dating location and other location preferences.
Write an interesting bio of at most 500 characters to reflect the kind of person you are.
Now add profile tiles. Either add your photo or an answer to the icebreaker question. You can keep as many as 12 tiles.
Now add your photos to display. Maximum up to nine.
Now just click on the confirm button once you have reviewed everything. you are all set and ready to start dating.
There are three ways Facebook lets you find your ideal date:
Suggestions based on your preference.
The other person has shown interest in you.
Common groups and events to people are interested in.
You can add other location preferences like the radius of your search, height, age, job and extra things later in the app. Make sure you unblock people on facebook to make most of dating app. Facebook dating is a great effort to break gender identity stereotypes. It has more than two gender options and covers almost every aspect of the LGBT community. it has broken the barriers of gender with this exquisite app. 
Editor's Recommendation:
How to use the Secret Crush feature?
The user can select a maximum of up to 9 facebook friends that they are interested in.
Add them to your secret Crush list to send a notification to them. If they like you back as well it will be a match.
You can add only one crush a day with the liberty to remove any crush at any point in time.
None of your secret crushes will be able to access your secret Crush list and Vice versa.
Over 221 million active users of Facebook in the USA are 18 years of or above age. Facebook dating is a potential 3 billion dollar business just in the USA. it is certainly giving a tough competition to existing dating apps like OkCupid, tinder, Raya, Happn, POF, and many others. According to the revised privacy policy, users will have the option to block a user, report a user, or stop them from sending photos, links, payments, or videos in the messaging feature within the app. There is still no official announcement about Facebook dating for India, Eastern countries.
There are still rising concerns from various authorities about the privacy concern of Facebook because it has been investigated for the same last year.  but Facebook has now interred the most intimate area of human life that is dating. Facebook has claimed that none of your privacy will be violated but it is still under question and obligation by the experts. But the app itself is wholesome and is rising rapidly in the dating apps industry.