There are various free hard drive testing programs you can use to determine if there is a problem. If anything is wrong as you suspect, them take appropriate action to fix the issue.  Operating systems come with tools like chkdsk command and windows error checking to help users finding out if there is a problem with their hard drives. You need the best tools to test HDD performance.
The free hard drive testing tools below are from hard drive manufacturers and developers. The tools help you find out whatever is wrong with your hard drive.
Free Hard Drive Testing Softwares
The following software will help you identify the bad sectors. They are the best free HDD test tools to use. Use this freeware to check hard disk with bad sectors.
1. Seagate SeaTools
The software works fine from outside and inside of windows and is completely free. SeaTools for DOS runs on any operating system, whether you have Mac, Linux, or Windows. The SeaTool for windows can test any hard drive irrespective of the manufacturer. The software comes in two forms; bootable and for windows. The former supports Maxtor or Seagate and can run independently from the OS. It can run from a USB drive or even a CD, respectively.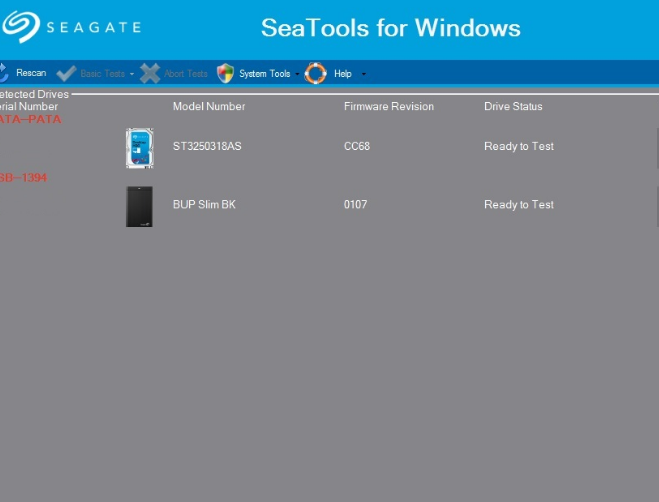 The latter only installs on a Windows operating system. You can use it to perform advanced and basic testing of all drivers, both external and internal. The software tests drive from any manufacturer. The software program is excellent and is used by leading professionals computer technicians to test hard drives because they are easy to use.
2. HDDScan
Works on all kinds of hard drives and doesn't need to be installed as its portable. The software is easy to use and performs a quick scan test. HDDScan runs on all modern Windows operating systems. The only drawback is that it doesn't run on other operating systems.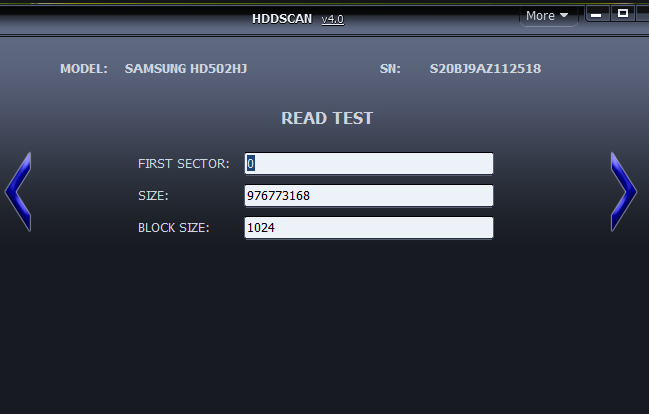 Remember, this is a free hard drive testing program that works on all types of hard drives irrespective of the manufacturer. It includes a surface test and regularly updated to ensure there are no issues. You can use HDDScan if you have windows XP, Vista, 7, 8, 10, and Windows Server 2003.
3. DiskCheckup
The software allows you to keep track of your SMART attributes to predict if there is a hard drive failure. The software is well organized and has an easy-to-use interface.  It's small and easy to download. Besides, you can configure it to email you whenever an event happens in your hard drive. The only drawback is that it doesn't scan hardware RAIDs or SCSI.  Besides, it's free for personal use and home use.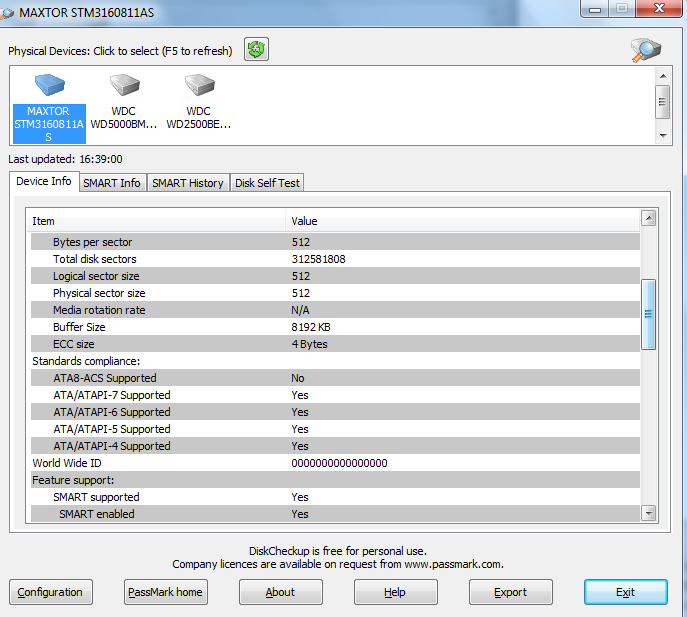 The software displays information like reading error rate, seek error rate, temperature, and spin-up rate. It also shows extended and shirt disk tests. You can configure the details in its SMART section to display a notification whenever the attributes exceed the recommended threshold by the manufacturer. It works with Windows operating systems like Windows Server 2003/2008, XP, Vista, 7, 8, and 10.
Also Read:
4. GSmartControl
This is an excellent software that works on all operating systems, i.e., Linux, Mac, and Windows OS. You can view the SMART attribute of your drives and choose from 3 different tests. A portable version is also available. The portable version doesn't support all USB and RAID devices.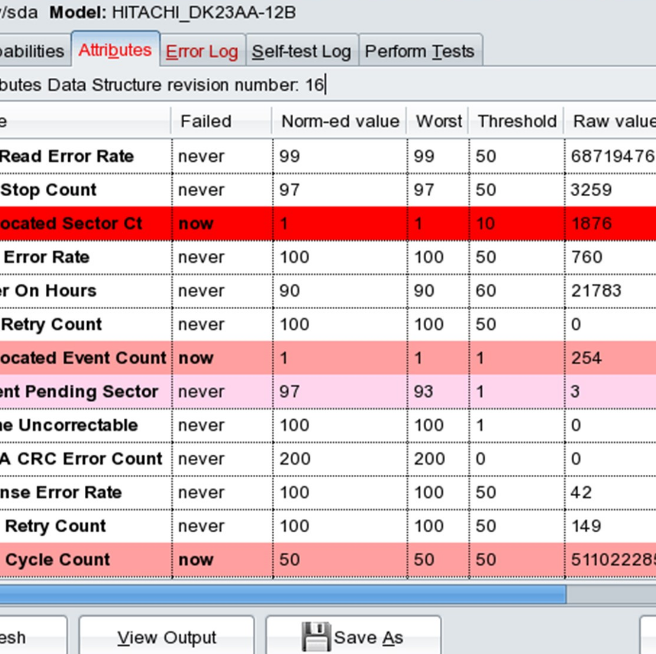 The GSmartControl software runs different tests and gives you detailed results with no overall health assessment of the hard drive. You can save and view SMART attribute values such as multi-zone error rate, power cycle count, and calibration retry count, etc.
The software runs 3 tests, namely short self-test, extended self-test, and conveyance self-test. The self-test takes 2minutes to finish and can detect damaged hard drives. The extended self-test runs for 70 minutes and examines the whole surface of the hard drive to identify faults. Conveyance self-test runs for 5 minutes and finds damaged hard drives occurring during transportation.
You can download the software for any operating system as a portable program or even a regular program which comes with a standard installer. The software works on Windows operating systems like XP, Vista, 7, 8, and 10.
5. WinDFT or Windows drive fitness test
This exceptional software is easy to use and performs 2 HDD testing functions. It can do an in-depth analysis and give you better results. Plus, it lets you test more than one hard drive consecutively. It has SMART attributes which you can view easily and allows you to erase a hard drive.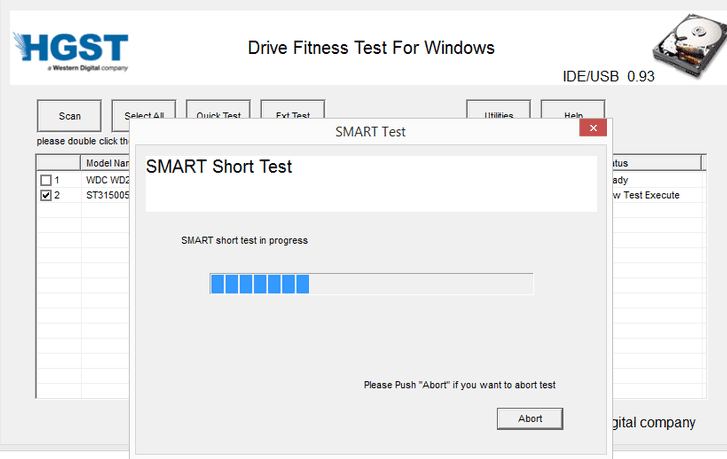 However, you can't scan the primary drive with the windows installation and works on the Windows operating system only. The software is free to use, and you can run your diagnostics at any time. You can only scan other internal hard drives and USB with the WinDFT program.   The software works on Windows XP, Vista, 7, 8, and 10.
6. Samsung HUTIL
The software can test drives irrespective of the type of operating system you are using. It's free to use and convenient to use. You can erase the data afterward from your hard drive if you choose. The only limitation is that it only tests Samsung HDDs, and you have to access a working computer to install the program setup.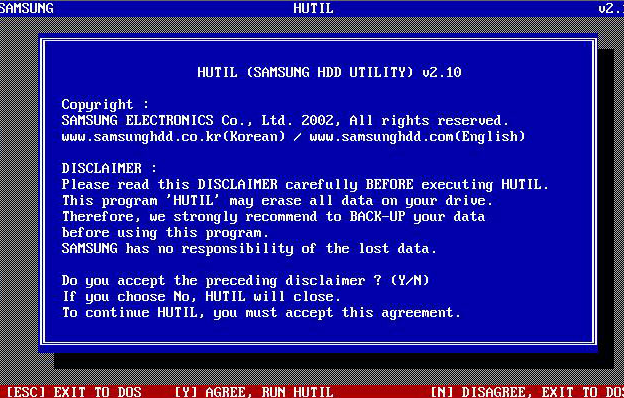 The software enables you to run hard drive diagnostics utility on your Samsung hard drive.  HUTIL is sometimes referred to as ES-Tool. The tool is available as an ISO image, and you can burn it on a USB drive or CD. The feature makes it independent of the operating system and makes it a better Hard drive testing tool.
The program is designed for use in Windows and can run from a bootable Floppy disk. Simply because its a bootable program, you need a working hard drive and operating system to burn it to the CD or simply store it in your USB device.
7. DLGDIAG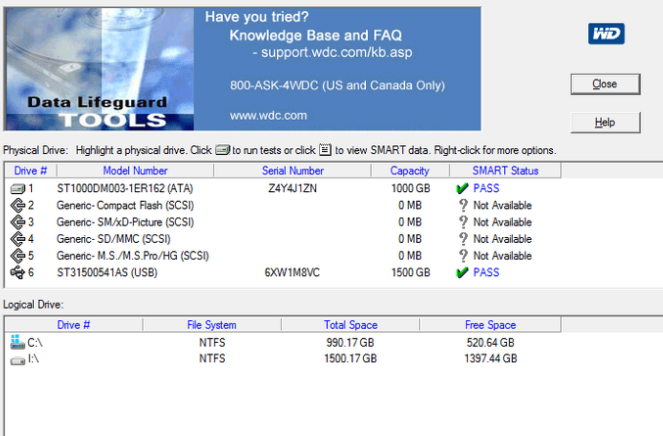 The program only runs from inside Windows operating system. The software system can scan your hard drives regardless of the manufacturer, which makes it one of the best solutions to consider. It is free to install and download, which makes it a splendid option. The program allows you to boot if you don't have Windows OS installed. Its easier to use DLGDIAG software, and you can scan both internal and external hard drives. The program allows you to view basic information concerning the hard drives. You can download it as a portable program or as a bootable program. The software enables you to perform any number of hard drive tests.
8. Bart's Stuff Test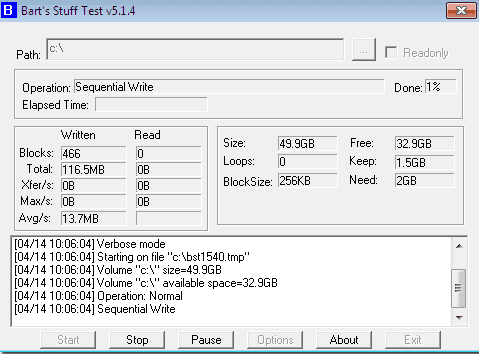 Its a perfect software for running a stress test just by writing data to your drive. The program tests all types of drives, both internal and external irrespective of the file system or operating system. You can tweak many settings and run it in portable mode. However, it doesn't have an option to install on your computer and only supports Windows XP. Basically, it doesn't give you more options, and it's not as thorough as some of the software programs listed above.
9. FUJITSU Diagnostic Tool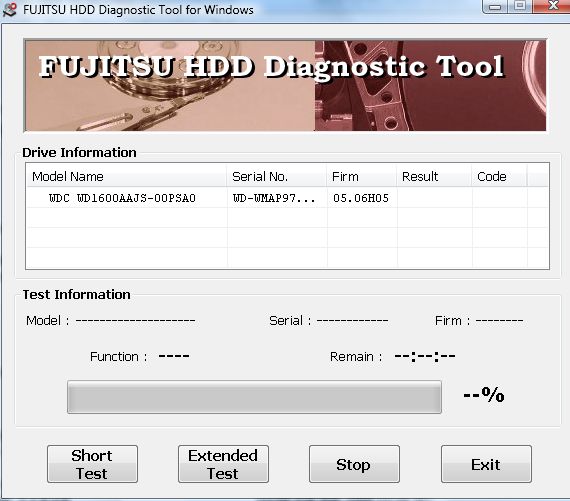 This is one of the best and easiest hard drive testing apps you can use. It gives you 2 testing functions and runs from inside windows, but you can also use the floppy version. It only tests FUJITSU hard drives. It's available as a bootable DOS, Windows version, and it is operating system independence. However, the bootable version only works on floppy disks, and you can get an image that works on USB and CD drives, though not available at the moment.
The software runs two tests, the Quick Test and the comprehensive test. The program works from all windows operating system versions.
10. HD Tune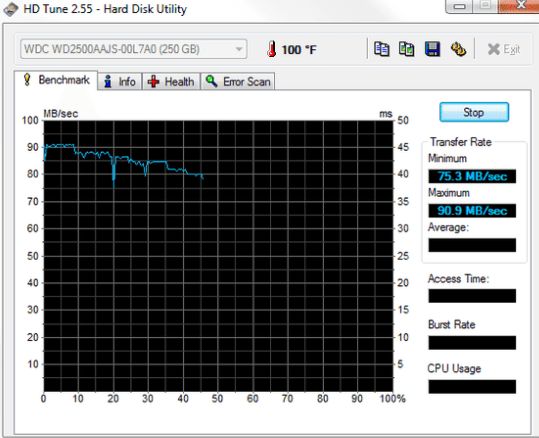 The hard drive testing tool works on all types of storage devices and comes with helpful tests. The information is saved, or you can take a screenshot or save it on a clipboard. The program is easy to use and free to download. The only downside is that it works on the Windows operating system only and for just personal or home use. The software program works with external or internal hard drives, memory cards, or SSD. You can run a benchmark read test using the HD Tune software to check the health of your hard drives. The program gives you a self=monitoring analysis and uses reporting technology. It runs an error scan. However, it only supports Windows 2000, XP, Vista, and Windows 7. There have been successes on Windows 8 and 10 too.
11. CrystalDiskMark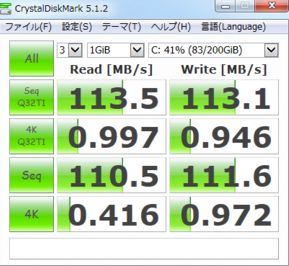 This is a popular storage benchmark tool as it's versatile and gives you great results from USB drives to memory cards. It handles SSD, RAMDisks, and mechanical hard drives, as well. The program is portable and easy to operate. It produces great and accurate results. You can run a single test, and it's useful for SSD drives whether you want to fill your test data manually.
How Do I Check If My Hard Drive Is Failing?
It's easy to check if your hard drive is healthy or failing. Simply follow the steps below.
Boot into Windows
Click start
Select My Computer
Right-click the drive you want to investigate
Click properties
On the Tools, tab click get started on the Error-checking section
Click Automatically fix File System Errors
Click start
The operating system will run a self-test and give you the results after completing the diagnostics.
How Can I Fix Bad Sectors on My Hard Drive?
The software above will help you identify the bad sectors in your hard drive. Fixing the problem requires a professional tool. A tool like EaseUS Partition Master also can help you check the bad sectors. The process lets you know the number of bad sectors in your hard drives. You can only repair low-level format bad sectors, which is also called the physical format. Most modern hard drives are physical formats. Click on scan and fix the hard drive option and select when to repair the file system. This option can repair HDD on Windows operating system only.
There is much freeware to check hard dirk with bad sectors like the ones listed above. The list gives you the best software you can use in the market and are some of the best free HDD test tools you can find anywhere.
You need the best hard drive check for Windows 10 to perform the test for bad sectors. Choose any of the software above and get the job done quickly.
Conclusions
The free hard drive test tools above help you check your drives for any bad sectors. The health of your hard drives is vital if you want a flawless performance. Work on improving the performance of the discs to ensure that you are benefiting immensely from the service.   Isolate the bad sectors before you initiate repair. Formatting doesn't repair the bad sectors but helps you identify bad sectors and prevents your data from being written on them. Bad sectors are a result of improperly shutting down your windows or defects on your hard drives. The defects include pollution of the air inside the computer unit and general surface wear.   Use check volume function in your Partition expert to repair your errors or fix bad sectors.