Don't have proper Internet Connection and want to play games? Don't worry, there are some beautiful and cool Mobile Games You Can Play Without WiFi or an Internet Connection for free.
Mobile games have become very popular with games like PubG, Clash of Clans, Battle Royale and several others. But what if you are traveling and lost your network to that? The whole gameplay and your progress might get sabotaged. So, what to do then?
Well, the answer is this list of top 20 mobile games that you can get your hands on. The reason to choose them is the criteria that they work offline and deliver the best experience they can with their unique features and gameplay styles so that you can enjoy without worrying about your connection speed or data pack. Follow this list and find out the game that suits you!
20 Mobile Games You Can Play Without WiFi
1. Candy crush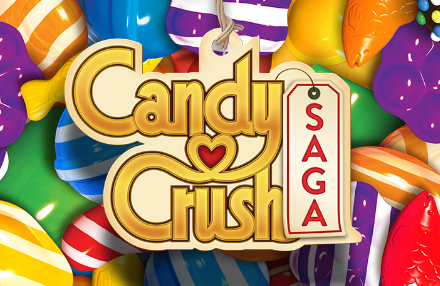 It is the most game and still topping the charts. This game is a saga of candies where you make combinations of alike candies or jellies and eliminate them to get a high score. Each level is a new challenge with an upgraded difficulty level. A good choice for those who prefer light-hearted and little mind messing game.
2. Sea Battle 2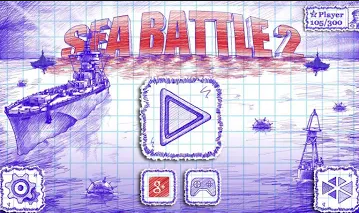 The classic remake of an iconic game battleship which was also a movie. The concept is to fight the enemy where it is not present. Lock the coordinates of the torpedo on to your next target.  This game has dual modes, one is the AI mode where you face off against the computer and the other is the multiplayer mode where you can connect with your friend via Bluetooth and have fun. Overall, a decent light-hearted experience.
3. Pixel Dungeon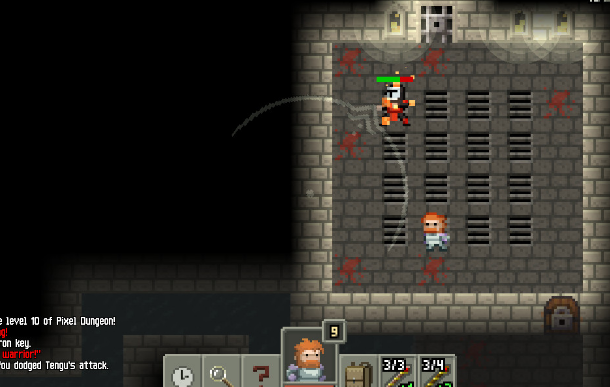 This game features the player as a warrior who traverses through a dungeon and meets new obstacles and opponents at each step. The warrior has to make his way out by his wits and clues. Simultaneously, he has to kill his opponents. The major reason that it is a decent choice is that it is completely ad-free and addictive.
4. Plants V/S Zombies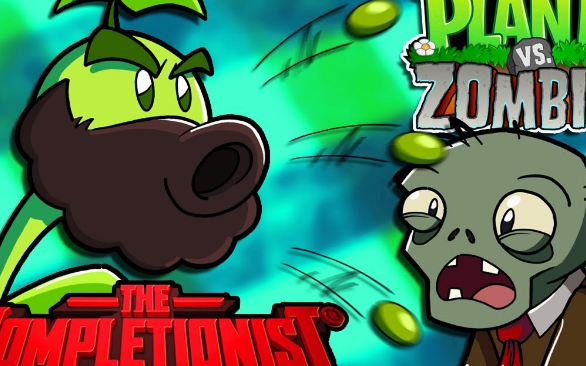 This game is a defense strategy game that is designed to engage users with high wits to fights against zombies trying to take over the tower. Use a variety of plants for your defense like the pea shooter that shoots down the zombies before succeeding in their invasion. Good choice to kill time if you're traveling or are a casual gamer.
5. Piano Tiles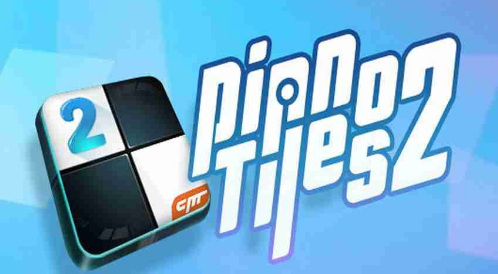 Playing the piano is fun but what if you miss a node or hit a wrong one? The whole song will be ruined. But in piano tiles, it is Game Over. So, match up the tempo and play tap the tiles highlighted for as long as they appear. Not only it will sound melodious but also award you points. A nice game to boost your coordination skills.
6. Archery Master 3D
Hit the bull's eye or go home. As the name suggests, this game is for sports lovers. Pull the bow for maximum range and aim for the bull's eye. This game is realistic in many contexts because your aim is affected by the power of your pull, blowing wind and distance from the target.  It gives an amazing gameplay experience.
7. Angry Birds
If you are a mobile gaming enthusiast and haven't heard about this game, then you might need to leave earth. It depicts the rivalry of birds and pigs where the pigs have stolen the birds' eggs and the birds try to get them back and stop the pigs from achieving their motive. Use a catapult to launch the birds on to the pigs' establishments and kill them all before you run out of birds.
8. Asphalt Nitro
Go fast or go home. This superfast car racing game still runs on the devices of may users because of its stunning graphics and offline nature. Race against different cars on different roads, use turbocharged engines, upgrade vehicle and unlock new ones to race against best and become the best.
9. Hill Climb Racing
There are no physical opponents but the clock. Make sure to make it through the hill in limited time for the best score. This game is about control and precision. If you accelerate more, you'll roll back and die and if you brake suddenly, you might roll forward and die. So, use the controls wisely and finish within the best time frame.
10. Vector
This endless arcade-style freestyle running NEKKI gives a chilling experience with its very simple UI. It bags more than a hundred parkour moves, one-tap controls to jump, slide, toggle dash and more. Keep running before the 'Big brother' catches you.
11. Temple Run
Set in ancient ruins of some faraway, the explorer is running for his life from the hidden and mysterious giant that protects the temple. Swipe up to jump and swipe down to slide. Cross every obstacle and collect the jewels on the way to get a high score.
12. Air Control Light
A simulation game at its best. This replicates a landing environment of an aircraft or a helicopter. You have to land it safely in the landing zone and avoid any possible collisions. Because of you collide, you what happens to an aircraft then and the game is over. It is all about precision and control
13. Asphalt Nitrol
Another racing game but not like other racing games. It bags steady controls and one-tap action-packed supercar racing. Race through different cities and maps and beat everyone else with your turbo-charged engine. Easy and engaging gameplay. Bags over 125 levels.
14. Flick Soccer
Although it is not a full-fledged soccer game but doesn't fail to keep its players entertained. All you have to do it score goals at a penalty shoot-out and kick the ball at the target indicated against the net. Either you score or you lose. Vibrant graphics and vivid gameplay with challenging levels.
15. Shadow Fight
If you are familiar with games like Streer fighter and Tekken from Nintendo, then Shadow fighter is the one that can bring the same experience to you. This is one on fight with your opponent. There are no rules, the best always wins. Use a combination of moves on your opponent and beat them.
16. Jetpack Joyride
Its concept is almost the same as Temple Run or Subway Surfer,  but the experience and graphics make it entirely different. Keep going vertically using your Jetpack and collect the coins on the way up. Avoid lasers, missiles or any other obstacle that come your way.
17. Major Mayhem
This is the story of a soldier whose girlfriend has been held captive by the enemies. It's up to the soldier to embark on a lethal mission with infinite ammo to save his love. Challenging levels, a never-ending hoard of enemies and a desire to save an innocent life. Be major mayhem and save the day.
18. Traffic Racer
Race through the traffic of a city to reach your destination without any accidents. The game is endless racing where every part of the city is accessible. You can also choose mission mode to race against other riders.
19. Smash Hit
Smash through the obstacles to make sure that you don't collide against any of them. Swipe to through destruction balls at the thing between you and your never-ending journey and turn them to bits.
20. Helicopter 3D
For an epic first-person helicopter pilot experience, this game is pro-choice. Fly your chopper through the battle zone and destroy your opponents with the weapon of your choice. Make sure that you don't get hit.
These were the top 20 games that work offline and need no data. Choose the game of your choice and play when you want without worrying about your data pack or connection speed. They are in no way inferior to experience as compared to online games. So have your pick.