Just switched from Android to iPhone? When we change our phone, the main concern is data transfer. Transferring files like images, audio, videos and other multimedia files are easy. You can simply use a memory card or a USB cable and a computer to make the data transfer. But when it comes to transferring all the important contacts, we feel confused. But do not worry. Here we have covered easy steps to transfer contact from Android to iPhone.
Transfer Contact From Android To iPhone – Easy Methods
There are various methods to transfer contacts from Android to iPhone. We have discussed all those methods and the steps involved in each method.
Method 1. Using Gmail Account
If you have an Android phone, then you definitely have a Gmail account. Your contacts are automatically backed up in your Gmail account unless you have mentioned otherwise. Still, it is best to make sure they are backed up in your Gmail account.
Step 1 – Go to Settings on your phone.
Step 2 – Select Accounts.
Step 3 – Select Gmail/Google account.
Step 4 – Tick the Sync Contacts option.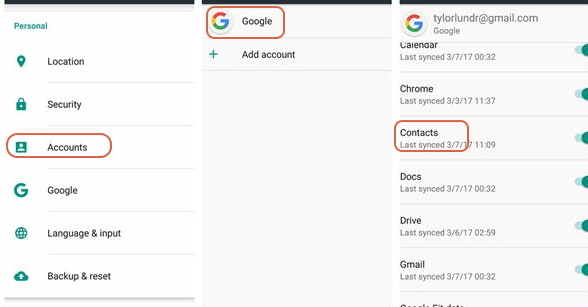 After this is done, you need to add the Google account on your iPhone and sync contacts from your Gmail account to iPhone.
Step 5 – Set up Gmail account in your iPhone, by selecting Gmail under Set Up Mail section.
Step 6 – Go to settings and Sync Contacts from there on to your iPhone.
Method 2. Using SIM card.

This method works if you are going to use the same SIM card in your iPhone as Android phone. Size of the SIM may change, based on the slot your SIM card.
Step 1 – In your Android phone, select Save to SIM while saving a contact.
Step 2 – Take out the SIM card from your Android phone.
Step 3 – Insert the SIM card into your iPhone.
And done! This is one of the easiest methods to transfer contact from Android to iPhone. But also an inefficient method as the SIM can accommodate only a limited number of contacts. So this works only if you have a small number of contacts to transfer from Android to iPhone.
Method 3. Using iTunes.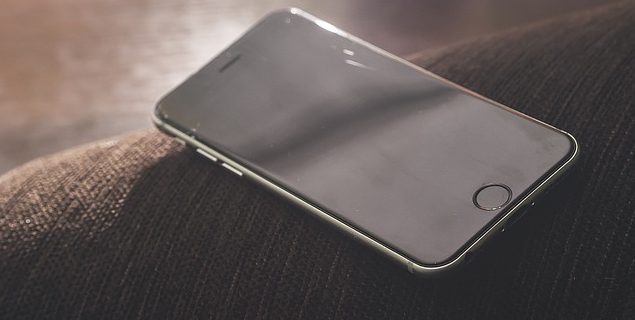 iTunes is the multi functional media library for the iPhone. iTunes is used to listen to various tracks and transfer files.
This method assumes that you have a computer where you have backed up your data/contacts that you want to transfer.
Step 1 – Connect Android smartphone device to the computer and sync it with address book data.
You can download Windows Phone Companion from Microsoft Store for this purpose if your computer runs on Windows 8 or 10.
Step 2 – Connect your iPhone to the computer, when your Android data is synced.
Step 3 – Click the iPhone icon in the top left corner of the screen under playback controls, in iTunes.
Step 4 – Open iPhone management screen.
Step 5 – In the left column, click Info menu.
Step 6 – To enable address book syncing, check box next to Sync Contacts.
Step 7 – Select address book program you use, in the drop-down menu.
Step 8 – Click button next to All Contacts.
Step 9 – In the bottom right corner, click Apply button to transfer contacts from Android to iPhone.
Also Read: Instagram Captions
These are the methods which are used to transfer contacts from Android to iPhone. We hope these methods have helped you out to successfully transfer all your contacts. If you have any queries regarding the same, feel free to drop by in the comments section of our site.