Snapchat App is the latest trend on social media Because of its inbuilt features includes effects and lenses. These features made teens go crazy for the app. Because of the high engaging user based and brands had taken this platform to another level with adding custom geofilters on Snapchat. Snapchat is one of the most popular and widely used image sharing apps for Android, iOS, and Windows OS.
Snapchat, the picture message, and media mobile application is the one that has increased while the 'go-to' social media marketing app for a long while now. It has just been more popular as time continues, with many humorous and distinctive features that show that the application is perfect for a lot more than just taking selfies.
Social media posts look empty without filters. Pretty much everyone uses filters these days while clicking pictures. Either it is minor softness adjustments or fun filters like dogs or cats. The most popular app in context to filters is Snapchat. You must have been familiar with the terms snaps. This term was made popular by Snapchat that gave a new concept of social media. This app brought features that were entirely new and used AI filters that recognized your face and added the effects of your choice. It was created as a multimedia messaging app by three students of Stanford, Evan Speigel, Bobby Murphy, and Reggie Brown. Started as a multimedia message app, it gained more popularity for its facial features.
Snapchat Filters & Geo Filter
These features have become a signature attribute of Snapchat. This article is a guide to the rookies looking to click some amazing pictures with filters. Although it looks pretty easy to use filters yet some of these features might trick you in the beginning. Follow this article to get to know the filters better. Before you start using filters, you must know the types of filters Snapchat has to offer:
Community filters:

These are not from the Snapchat team but the end users/developers. Developers and designers submit the design online. These are selected by the Snapchat team based on uniqueness and authenticity.

Geofilter:

As the name suggests, this app replicates a specific place or community which is specific to a particular region. These are designed to feel at home in your pictures. Get nostalgic with these Geofilters.

Moment filter:

This filter defines the moment you capture by either defining your mood or adding some relevant text to it. You can also use timestamps or even weather. Go show the mood of the day and share it with your friend.
The latest version of the Snapchat Filters App features a selection of various filters for several to enjoy. These could be obtained as a picture or movie, both individually or using a friend. After this new Snapchat filters App, users are asking for Create Snapchat Filters and how to use Snapchat new Filter. Users are also facing Snapchat Filters Not Working issue. If you are searching for How to Use Snapchat Filters then follow this step by step guide.
Take your Snapchat snaps to the next stage with emoji, filters, lenses, Bitmoji, and much more! So that you understand how to use Snapchat, consider your images and selfies, and shoot your movies, however now you would like more. You're planning to add emojis then and Emojis, experiment with filters, include captions, perhaps even draw sketches. Here is How to Get Snapchat Filters on Android and iOS. Snapchat is extremely popular, but lots of people find it difficult to work out how to use lots of its functions. We made a guide that walks you through the fundamentals of giving and watching photos, introducing friends, and some less obvious features, for example, Snapchat is the most recent update. Also, check how to Get Snapchat Lenses and how to use snap chat filters.
These three are the broad classification of filters used in Snapchat. Narrowing down the list, we have:
Different Types of Snapchat Filters:
Facial filters
These filters are designed to enhance the features of your face by adding some art or design. Funny features are also present like warped face or mustache and beard that makes you look entirely different. Put on sunglasses, hats, make your ears appear like animal ears. Make your mouth appear 10 times bigger than actual and much more. They work with both the front and back cameras.
Earlier it used to apply the filter on one or two faces but with improvised accuracy, it detects any number of faces in the frame. Some of the filters require you to raise your eyebrow, open your mouth, or smile. You can also swap faces with your friends to add some more fun. This feature works with two people in the frame.
While using facial filters, just open the built-in camera access feature and point it at your or your friend's face.

Beside the capture button, you'll see a bunch of filters.

Scroll horizontally through them and choose the best filter that suits you or your mood. 

Click on the capture button and your image is ready.

Either save it in your gallery or snap share it. The choice is yours.
Lenses
These lenses are powered by Augmented reality that appears like a real-world environment that creates a perspective of the ambiance you are enjoying. These lenses include augmented reality images from different cities, states, countries, and cultures. Choose what makes you feel close to your home or where you want to be. Just select the lens and share your mood.
To apply a lens, simply open the built-in camera access feature in the app as discussed in the facial filter.

As soon as your face appears, tap your face and hold for a moment.

A white grid will appear and some circular icons will pop up beside the shutter button.

These icons are lenses that are applicable as a filter.

Scroll through the lenses that choose the one you deem fit.

Tap on the lens to apply settings.

Apply additional filters and effects as per your mood and style.

Click the perfect picture.

Either save it in your gallery or snap share it with your friends. 
The most important thing account is that Snapchat filters are entirely different from any other app like Instagram, WhatsApp or any other image editing apps. These filters are not for beautification but to create something more. These filters are used to become something you are not, be somewhere you are feeling like, show how funny or tenacious you are. These are not meant to be put publicly (although people do, it is a personal choice) but to have fun with your friends and family or anyone you are close to and know them at a personal level. 
Snapchat stories are not public, you can only share them with people you have selected. So rest assured that your privacy is not being violated. There is one more interesting thing to note about Snapchat is that the sent messages or snaps disappear or self destruct after a limited timespan. You can also select that timespan for which the snap or message is visible to the person you share with.
There are tonnes of filters on Snapchat and they keep upgrading. Some remain constant but the sponsored or promoted ones keep changing according to the introduction of new filters. So don't worry if you don't find a filter tomorrow that you used today. So, if you like a filter too much and it is in the sponsored or promoted category, better click as much as you can. Changing filters is a very nice way of Snapchat to encourage people to try out new things and have fun.
How to Use Snapchat Filters
Snapchat is one of the social networking success stories and is here to stay. It looks like the straightforward suggestions are the top with all the capability to send images and movies which can be only designed for a couple of seconds an actual hit. This is our complete guide to Snapchat including Experience Trade, contacts, filters, geofilters, and loads more.
Read: Funny Instagram Bios
If you're in any doubt concerning Snapchat's success then get your face around the truth is has more than 100 million daily users globally. Though it started with just photos, it now records 8 billion movie views every day and has also launched its smart glasses called Snapchat Spectacles. We are planning to be referring to lots of the newest features in this essay so that you'll have to make sure you have the latest version of the app first.
Find out how to update Snapchat and How to Use Snapchat Filters. We'll examine just how to do all sorts of things in Snapchat, sometimes having a quick introduction having a connection to an even more in-depth and step-by-step guide. Snap (SNAP), the parent organization of Snapchat has released new Snapchat Filters & Geo Filters with 3D effects.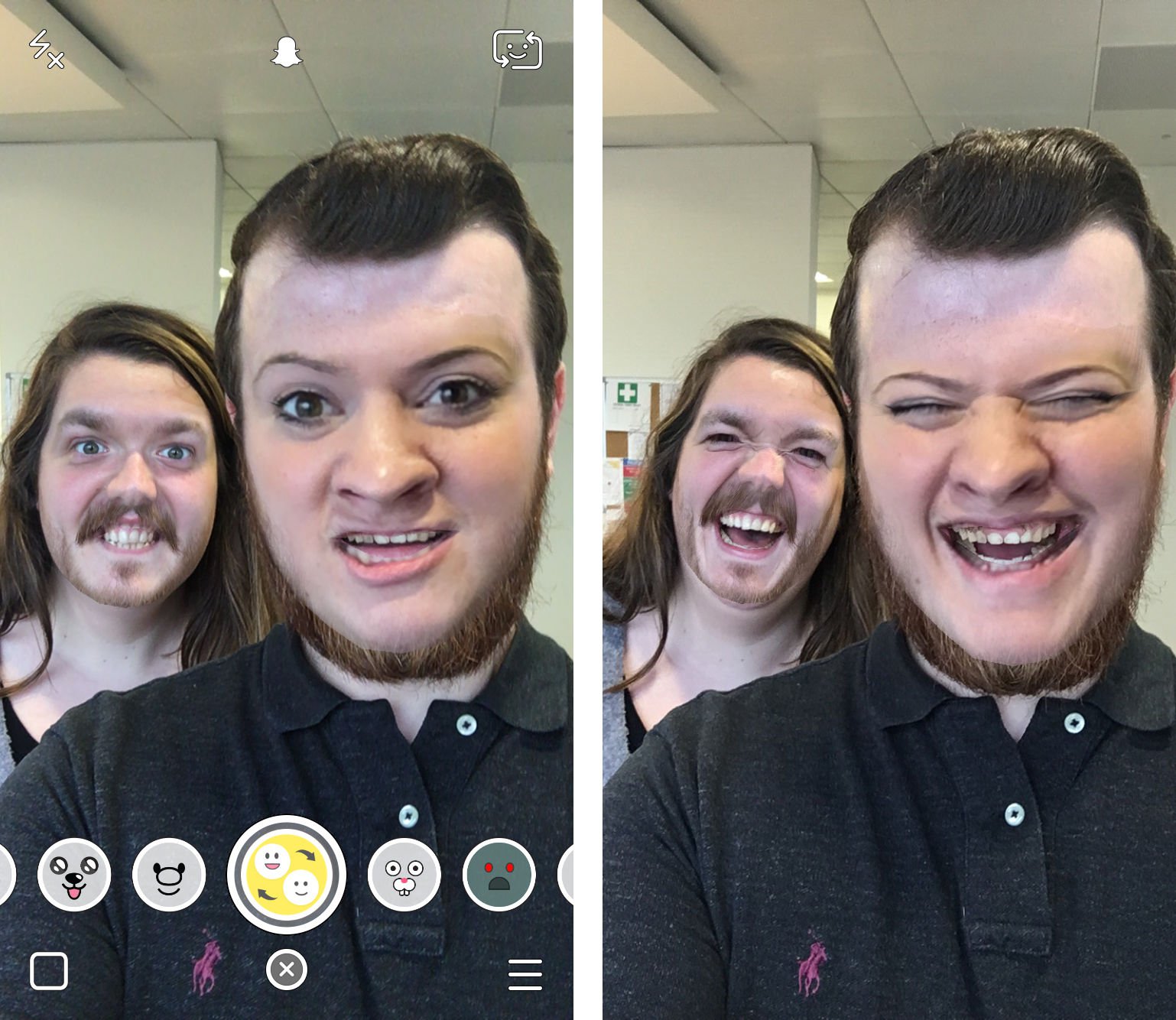 Snapchat is constantly placing the club when it involves introducing new instruments that enhance our knowledge. Therefore it is not surprising that the software's latest update is poised to alter the social media landscape yet again. If you should be a Camera wanting to learn how to use Snapchat Earth Contacts and take your films to another level, well, buckle up, since the latest 3D filters hitting the arena are freakin' fun. It is difficult to believe that Snapchat only released Lenses annually and a half before — the notorious puppy dog faces, sparkling flower caps, and rainbow puke alternatives look like they've been filling our feeds for so much longer. Irreverent and fun, the filters have since taken on all sorts of shapes and types, enlivening articles, and Snapchat's impressive technology has taken them to the next level.
Also Check: How to screenshot Snapchat without them knowing
List of Available Snapchat filters:
Geo Filters
Data Filters
On-Demand Filters
It has more hidden filters and effects on Snapchat which will be more fun.
How to Get Snapchat Filters?
You should enable the filter option from the setting.
HOME > Setting > Manage Preferences > Check Filter"Option
Use the latest version of the app, to enable or get it.
Enable Location services or more effects/lenses on Snapchat.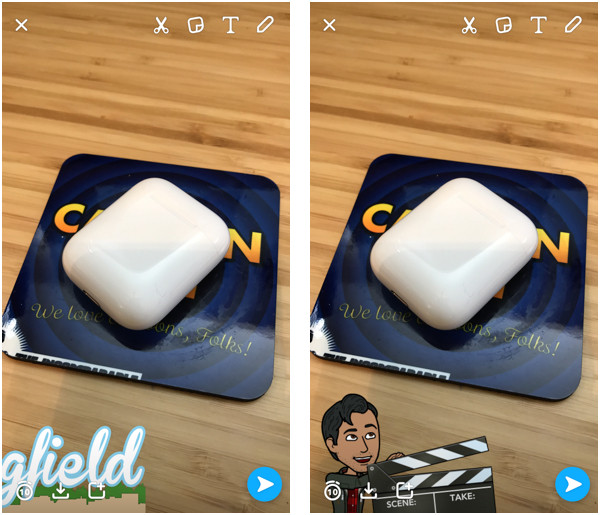 Snapchat Data Filters
Data Filters Is All About Adding Data Values to Your Snap Phots/videos.
How to Use Data Filters?
To Use These, Follow the Below Steps to Enable.
Open Snapchat App, Click on the Logo of Snapchat.
Click on Setting Gear > Select Manage Preferences
Enable filters Option
Data Will Be Applied Only on Certain Condition.
You can also apply filters before shooting. Filters are amazing, but they can appear confusing if you don't understand how to use them. Fortunately, we are here to show you!
To be able to get all of Snapchat's filters, first, you have to allow them. Head to the program's settings, and then pick Preferences. If filters are not enabled, tap the switch icon to allow them. Some filters need geolocation to be empowered, so go ahead and turn that on in your phone's settings also.
Snapchat is incredibly popular, but lots of individuals struggle to determine how to use lots of its features.
Snapchat is no fun with no lenses and filters. In actuality, the majority of photo and video sharing programs have now introduced filters, likely inspired by the old Snapchat filters. Snapchat Filters are easy photo/video overlays that you can use to add color effects, temperature, speed, location, etc. to your photos or videos. These filters can be obtained by swiping right or left on your camera display on Snapchat when you've taken a photo or movie.
Snapchat Filters Not Working? Fixed!
Many users are facing Snapchat Filters Not Working issues. Here we will share how to fix Snapchat Filters Not Working in Android and iOS.
Filter options are turned off in your advanced preferences. Make sure you had enabled these option from HOME > Setting >
Manage Preferences > Check Filter Option.
Update your app from the app store.
How do I add filters in Snapchat?
The Snapchat creative tool allows users to attach a website to your snap so followers and friends can swipe up and view the link for more information.
To add a lens, align your face with the camera and hold your thumb down over your face. The animated lenses will then pop up and set up according to your face. You can also do Face Swap and then scroll to the left or right to add a filter.
It can be concluded that Snapchat is a great app with even greater filters that change the whole mood of your picture and bring more fun as you share it with your friends and family. So go ahead, click some snaps, apply filters and lenses, share it with your friends within the app, and live more with every click. I hope you liked our guide on How to Get Snapchat Filters on Android and iOS.