Most of us use Instagram on a daily basis. It has become such a deal that people have built up careers out of it. There are so many people who have become bloggers, entrepreneurs, business, etc. It seems like a social blasphemy for people not to be on Instagram.
It is like a social crime that you are committing. And, why wouldn't people like it? You get to upload pictures, show them a little part of yourself and that too in a beautiful manner.
Instagram for PC – Installation Guide
Everything that you do there gets stored, and people can come to see, like, comment, share.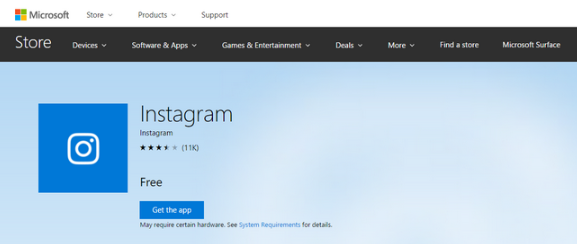 Instagram has definitely become big. There are people who actually put a lot of thought into uploading pictures. What should they put up, what caption should they right and what hashtags to use. It is no child's play but a serious business. Sometimes while transferring a picture from PC to your phone can hamper with the quality of it. What should you do then?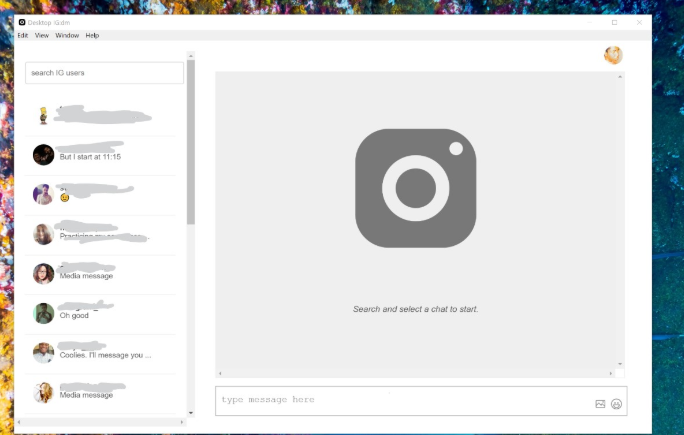 Give up? No, honey! You should never give up. You should find a way to post a picture on Instagram through your PC and trust me. There is a way to do that. And, that is when I come in. I was wondering that if every time I want to upload a picture, do I need to get my mobile phone out? It was good thinking because I came across this piece of information and now you would be able to use Instagram for PC
Sounds fantastic, right? You can now log in and upload photos from PC on Instagram. You just have to go through the steps as mentioned down below and all your work will be done in no time.
So, here are the steps if you wish to use Instagram for PC.
If you are a Safari user then you should go for these instructions:
1. How to Use Instagram on PC using Safari
When it comes to Safari, then the job is very easy.
All you have to do is, go to Safari then choose Preferences.
From there you will have to go to Advanced option.
Please check the box which at the very bottom says "Show Develop menu in menu bar."
When you are done doing that, open a private browsing window.
Then go ahead to Develop.
Followed by User Agent. Then, Safari and iOS 10 and iPhone.
Now you will be required to go to Instagram.com where you will sign in and click the camera button which is at the bottom of the screen.
Do this in order to upload a photo from your desktop.
If you want to log in and upload photos from PC on Instagram and if you are a Chrome user then you will have to do the following:
2. How to Use Instagram on PC using Google Chrome
You will have to open up your Chrome and then go to Instagram.com. Please go ahead and sign in. When you are done doing that, go ahead and right-click the page.
You will be headed to Inspect and then click on the tablet icon which is at the top left of the page.
The page will translate to mobile view where you shall find the camera button at the button of the screen.
Go ahead and upload your pictures now.
3. How to use Instagram using Flume software
Flume is your buddy if you want to Login and Upload photos from PC on Instagram quickly in one single click. Flume is a full-featured Instagram Client which enables you to use Instagram feed right on your Windows system, but the sad part is that it is only available on Mac. The free versions only have the basic features, but if you want to upload photos and videos from your computer, then you will have to get the paid version also called Flume Pro.
Flume has a very good and slick Mac-style interface, and it supports multi-image carousel posts and lets you manage the activity of your account and even manage the profile, but it does not have the feature of scheduling posts.
The next way to log in and upload photos from PC on Instagram is through Uplet
4. Use Instagram on PC using Uplet Mac App
Uplet is another option for Mac user as it is a third party paid app which is available at the Mac App Store. The process is simple and gets the job done in no time. From user's experience, I gather that Uplet is lightweight, easy to use and works as portrayed.
This tool works through a drop panel where you just have to drop the photo files onto it. Next, you will be required to fill out the caption and press on send. With Uplet, you get the option to upload multiple photos/videos at once. A new feature was recently added, and that is the ability to work with multiple Instagram accounts and switch between them.
So, I would suggest all the Mac users that if they are looking for something simple and worthy, they should go for this.
So, these were some of the ways through which you can log in and Upload photos from PC on Instagram. I hope this guide was helpful to you and solved all your queries regarding how to use Instagram on PC. If you still have some doubts, then you can send them across by shooting me an email or dropping them in the comment section down below.
Do Check: How to Install Snapchat for PC Windows
Also, if there is something specific that you want me to write about, then I can do that too. I love it when people send fan mails.
Until next time, dear readers!