Screen flicker could be a headache. It could be a result of hardware or software issues. Laptop screens with LCD or LED displays suffer screen flicker problems and can cause some serious damage to your system resulting in huge service or repair expenses. Also, it can cause severe damage to eyes if one continues to operate on a flickering screen for long hours or regularly. It also causes trouble while watching movies, playing games and interrupts many other tasks. It kills the whole mood of computing. There could be a variety of reasons for the improper functioning of the screen. The most common reasons for screen flickering include:
If you see your laptop screen flickering, it becomes a matter of concern not just for your work as you cannot work properly, but also for your vision, as it causes strain in your eyes. Laptop screen are vulnerable to several display problems, and one of them is flickering screens.
Lacking essential updates

Application using too many resources

Missing display driver

Out-of-date display driver

The refresh rate of application or system not matching with the resolution

Faulty Hardware
Among all of these, the most common reason is that sometimes the screen resolution doesn't match with the refresh rate of the screen. It is followed by a missing or outdated display drivers. But there are methods to solve it as well without replacing your device. Have a look at the solutions and check what has been causing your screen to flicker and has been an inconvenience to you.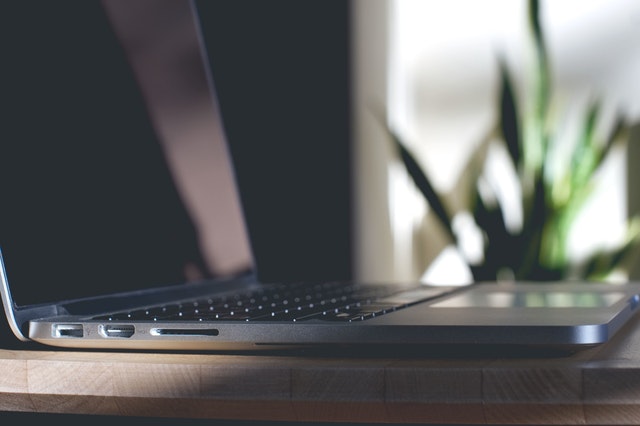 Hence to avoid decrease in productivity and health problems, it is best to solve the problem immediately. Usually if the problem is caused by a software issue then it is possible to solve it at home. But if the issue is hardware related, then you have to go to the store to get the parts replaced.
So before rushing to the store, try out these solutions to see if the problem of your laptop screen flickering stops.
Solution #1 Update your Driver
The flickering might be a result of an outdated driver. Thus it is best to update your Graphics Card Driver. Here is how:
Method 1 – Manual Update Of Driver
You can update your driver manually if you know your driver's name. Also if you do not know the name of your driver, you can find that out from your system following the steps given below.
Step 1 – Open Control Manager.
Step 2 – Select Device Manager.
Step 3 – Select Display Adapters.
Step 4 – Right click 'Display Adapters' and then click on Update Driver Software.
Step 5 – Select Search Automatically.
Step 6 – Find your video card information from 'Display Adapters'.
Step 7 – Go to the manufacturer website and select Update Drivers.
Step 8 – Enter your video card information.
Step 9 – Download the driver.
Method 2 – Automatic Update
If the previous method feels a little difficult to follow, then you can opt for automatic update of drivers. All you have to do is download a trusted third party driver update tool, and click on the option of Update Drivers. But before downloading it, make sure that the tool is from a trusted source.
Solution #2 Check Task Manager – Find the problem for laptop screen flickering
Step 1 – Open Task Manager. Press Ctrl + Shift + Esc together on your keyboard as a shortcut to open the task manager.
Step 2 – If the task manager is also flickering then the problem is probably caused by an outdated driver, which can be solved by Solution #1.
If the task manager is not flickering then the problem might be caused by a particular app. If so, update the app.
Solution #3 Updating Incompatible Apps
Often the screen flickers only while using a particular app. If that is the case, then getting the latest version of the app usually solves the problem. Also, it might happen that the app is not compatible with your system or might have some bugs. In such a case, get in touch with the manufacturer of the app and let them know of the bug.
Editor's recommendation:
If the app is not compatible with your system even after downloading the latest version of it, then it is best to remove it and find another app that can replace it.
Solution #4 Restart Your Device
This method is a shot in the dark, but might end up working.
Step 1 – Switch off your laptop.
Step 2 – Take out your battery, if it is detachable.
Step 3 – Reinsert the battery.
Step 4 – Switch on your laptop.
If none of these methods work, then is best to take your laptop to the nearby store and get the faulty part replaced.
Alternate Solutions to Laptop Fix Flickering problem in screen:
Try updating the display driver: An outdated, malfunctioning or incompatible driver is the core of your inconvenience. Always download the driver from official vendors and make sure that it is latest along with checking if it is compatible with your device. You can use automated detectors to check for the latest driver that pairs with your hardware. Best practice to update the display driver is:

Start your device in safe mode. You can do so, by normally starting your device and going to settings. Find Update and security there and under this, Click on recovery followed by Advanced Startup. 

Click on the restart button to reboot your personal computer or laptop.

As soon as the windows logo appears, repeatedly press the F4 key tt boot into safe mode.

As soon as the system starts, visit the driver manager by searching it from the start menu.

Right-click on your device's screen adapter and select "uninstall device".

This will delete the driver software for your device and all the configuration files. 

Now restart your system and Windows load normally.

As soon as the system boots and loads your operating system, visit the Update and Security option in your windows update setting.

Click on the "Check for updates" button. 

Your display driver's latest update will be shown here. Just download it and you will get rid of all the problems of your screen possibly.

Refresh rate also plays a major role in the flickering screen problem. Refresh rate means how many times or how many frames your personal computer or laptop can process each second. In normal computers with average specs, it is 30Hz to 60Hx with a suitable graphics card. In high-end or gaming computers and laptops, the refresh rate could be as high as 120Hz. You can solve the refresh rate problem by simply following the steps below:

Right-click on the desktop or laptop.

From the pop-up menu, choose "Personalize".

Here you can see resolutions options. Try tweaking to lower resolution to see if it solves your problems.

If not, visit advance settings on the bottom of this page.

Here you will find options to adjust the refresh rate of your computers and laptops.

Keep in mind that its normal for the screen to flash during setting up the resolution and refresh rate.

Finally, click on the apply button and save changes to finalize your settings.

Reboot your computer or laptop to see if your problem has been solved.

Update your graphics driver: Visit the control panel of your graphics card and search for updates. The outdated or malfunctioning driver could be one of the primary factors for screen flickering. Do not download drivers from third parties, they may not be compatible with your device and can even cause more issues with it. Alternatively, you can look for the graphics adapter option under Device Manager to update the display driver.
Check if the problem is raised due to some hardware fault: Many times it is the hardware that is the root of the problem. Try to close the lip of your laptop and open it again. Try it simultaneously for some time. If it is the hardware's fault, it will be reflected in these iterations. The connection near the hinges of the laptop is prone to damages if not handled properly.  In some cases, it also affects the network adapter or LAN port.
Last but not least, try updating windows: Updating the driver will not matter if your driver is out of date. Some of the new files may not be compatible with your old windows application such as .Net Framework version or C++ support files. The update makes your windows compatible with the latest software. Visit the start menu and search for windows update. Choose the "windows update" option and it will lead you to the update menu. Select download updates and let your computer or laptop search for the latest updates. It could be essential or firmware. As soon as the download finished, restart your device to apply changes. 
These steps should your alternatives before you consider paying for a technician. Check your device thoroughly with these methods to ensure what is causing the issue. They should be able to solve your screen flickering problem if they lie in these domains. For other problems and anything that goes beyond understanding, better ask your service agencies or technicians to have a look at your device. So don't worry, go ahead and fix your flickering screen in a hassle-free manner. Let us know which solutions out of these have worked for you. If you have any query, let us know in the comments section.