People are always downloading files from the internet, whether it's software, ebooks, papers or music files. These documents may contain viruses or spyware that can harm your computer. It's always good to possess best antivirus application on your android system or PC. But when you don't have an antivirus software inside your system then you can often choose free online virus scanners. There are many offline and online tools are available that allow users to scan files or folder online for the virus. One of the best online virus scanners is Kaspersky Online Scanner.
Viruses are threats that can affect any system at any point in time. Well, in the most unexpected of ways, you can expect them to attack your system and cause havoc indeed. But then the system does come with in-built antivirus software's but are of no good help as many times it turns out to be faulty or just a demo version that doesn't provide any assistance whatsoever.
But then there are alternative to this. There are several online free scanners on the internet such that it might sound a little fake, but these are legit free scanners that help in doing wonders. They scan particular files in the system that the user uploads onto the site through the means of the internet for viruses and malware.
These are nothing but an online service that doesn't require any offline application to gain assistance. All if done online and through servers located elsewhere. They are great options as you get a fully-fledged antivirus software without any antivirus present in your system.
There are various online virus scanners on the web but them all might not be very effective. So we've shown Top Ten Best Free Online Virus Scanners which can be very effective and will keep you safe from malware attacks and viruses. There are many Free Online Virus Scan and Removal tools are available for Windows and Mac. If you are using Windows OS then you should check Remove Shortcut Virus.
You can upload any files, and there's a 10Mb limit per file. Therefore to examine the results before you choose to delete any file. The exact first step was supposed to check whether the file is infected or not. If you want to scan a specific file you've got or any URL, there isn't any better choice than VirusTotal.
Thus, if you are interested in these online virus scanners, then the top 7 are enlisted below. Let's take a look.
Free Online Virus Scanners For Windows/Mac
These online virus scanning tools are really simple to use. It's free in addition to an effective tool that may help determine your online security requirements. Usually, such tools are made because major antivirus and antispyware businesses fail to deal with new threats quickly.
Your system can be scanned automatically when you go on the internet. So you have to scan your system with one of the completely free online virus scanners. You will need to attack the system they've developed to make the most of your flaws," he states. Ths your system isn't loaded unnecessarily, and you may still keep your system virus free.
Malware is used for achieving all sorts of goals, not one of which you want to get achieved. Spyware is restricted to drawing money from the victim's finances. Your antivirus should have the capacity to root out existing malware, but its continuing task is to reduce ransomware, botnets, Trojans.. and other forms of nasty programs from obtaining a foothold.
If you maintain a PC then the security of the device should be your goal. Computer Malware can damage the important that you keep on your Computer. What safety measures have you been getting to safeguard your computer system from computer viruses, trojans, and other malware?
Top 10 Best Free Online Virus Scanners In 2019
Free Online Virus Scanners 2019 do not offer real-time safety, therefore, shouldn't be considered a substitute for an installed antivirus protection. But when you imagine your installed antivirus is missing a risk or you merely need another opinion, an online reader can be quite a useful tool to use. Accurate online readers are rare – today, many require a download and install and most only support Windows.
There are many online virus scanners on the internet, but they all may not be very effective. So we have collected Top 10 Best Free Online Virus Scanner and removal website which can be very successful and can keep you safe from malware attacks and viruses.
1. BitDefender Quick Scan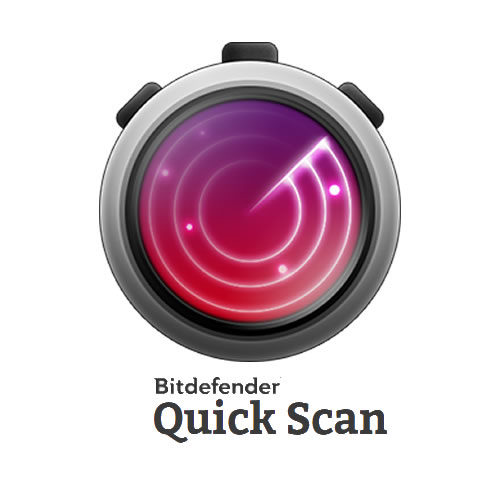 You could already be knowing about BitDefender as it is one of many major labels in the field of internet security. BitDefender provides an application for Windows as well as online virus protection. It only takes around 1 second to check your PC drives and documents. Its scanner is quite fast in detecting malware and viruses. It'll not affect your personal computer speed as the scanning procedure is carried out by the Bitdefender remote servers. Bitdefender virus definitions are constantly up to date, so it will surely recognize spyware and viruses.
2. Virus Total

For those that require specific antivirus software that makes the difference, then virus total is the one free online antivirus that provides all the necessary tools to keep your system safe. Often this online service enables you to upload any file or site onto its server, and it would scan for malicious items.
The applications have an online virus scanner android variant such that all your mobile phones can be kept safe indeed. Accessing the site is simple. You could put in extensions onto your browser and make use of all the services and features that it has to offer. Another exciting part is that you can utilize the antivirus on emails as well.
Virus Total is the best free online virus protection. If you want to scan a particular file, you then can distribute virus overall. Virus Total is a lot more than merely a file reader. It might also check URLs and sites for malicious links. Files of size-up to 128 MB may be submitted for the check. Virus Total presents extensions for Windows like IE, Chrome, and Firefox. Its software can also be available for Android devices. Together with scanning documents and web pages, mail attachments can also be scanned using virus total.
Records like ZIPPER and RAR may be uploaded, but the maximum acceptable size for any record type is 128 MB.
3. Panda Active Scan – Free Online Virus Scanner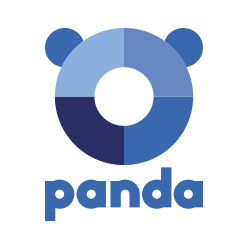 It's supplied by Panda Protection that may discover all kinds of spyware, viruses, and risks. If you prefer to easily scan some working processes, you then can choose its Quick Scan option. If your computer is in a critical situation and you want to get deeper then you may select Full Scan option. If you are using Mozilla Firefox then it will ask you to put in a Chrome addon.
4. Trend Micro Housecall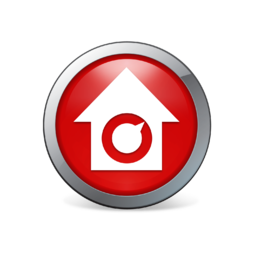 Trend Micro Housecall online virus protection is supplied by Japanese security company Trend Micro. If your PC is infected with some spyware or viruses then you may choose Trend Micro Housecall for reading your computer files. A myriad of spyware, trojans, and viruses can be detected by Housecall. It's also available to download for Windows 7, Windows 8 and Windows 8.1. Its application for Windows is just around 2 MB in size that is very light.
5. Metadefender – Online Virus Scanner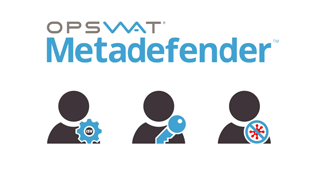 Comprehensive virus scanning can only be harnessed in the paid variants of antiviruses. But then meta defender cloud provides the same flexibility and features as the paid option. You can upload files that are up to 140MB in size, and there are several antiviruses present that help in scanning such files.
The file could be of any type unless and until it doesn't exceed the limit. But the only drawback that the online antivirus service comprises is that you would have to upload one file individually and after it finishes can you upload another one. Also, there is limited support for browser extensions.
It was formerly known as Metascan Online. You can upload files of size up to 140 MB including pictures, papers, ZERO or EXE files. Alongside scanning uploaded files, site URLs and IP may also be scanned using Metadefender. Files uploaded to Metadefender are scanned against more than 40 numerous antivirus engines including McAfee, Kaspersky, and Microsoft. Scan results are shown as secure records with a green mark and destructive files with a red mark.
6. Dr. Web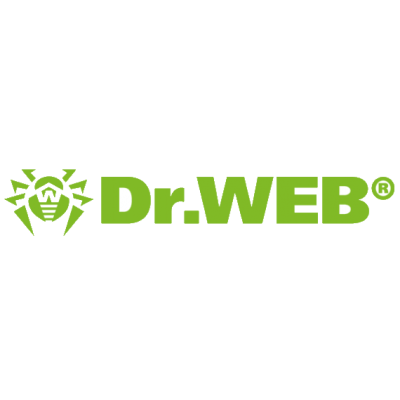 Doctor. Web has been the front runner in online protection for a serious time. It offers best free online reading solutions to users all around the world. Along with online reading, you can check URLs also to verify if they're safe to go to. Dr. Internet also offers stability for Android, Windows and Linux systems. It is quite simple and helpful free online reader on the internet.
7. ESET Free Online Scanner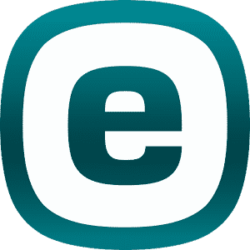 ESET is a leading IT security company providing you with a totally free online checking solution within the form of ESET Free Online Scanner. ESET also provides antivirus solutions for various programs including Android, Windows, Macintosh and Linux OS. It is suitable for most of the web browsers including Chrome, IE, Firefox, Safari, and Opera.
ESET Online Scanner is among the few very good online antivirus scanners out there. Online scanners are a secure and free approach to get rid of the trojan virus. If F-Secure Online Scanner finds infected files, it is going to request that you restart your computer for it to have the ability to clean them.
 8. BullGuard Virus Scan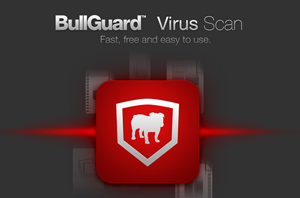 You need to install its browser extension to start reading documents. It's compatible with browsers IE and Mozilla Firefox. It takes very little time to start scanning once you have installed the browser extension. It may scan system versions, files from software installation sites, running processes, network connections and autorun files. When the check is completed, it teaches you scan results report.
Editor's recommendation:
BullGuard Virus Protection works with Firefox and Internet Explorer to quickly check vital areas of a PC.
Once the browser extension is mounted, BullGuard Virus Protection starts in seconds to check currently working processes, proven network connections, autorun files, browser plugins, program folders, and the DLL and EXE files present in system installation directories.
9. F-secure Online Scanner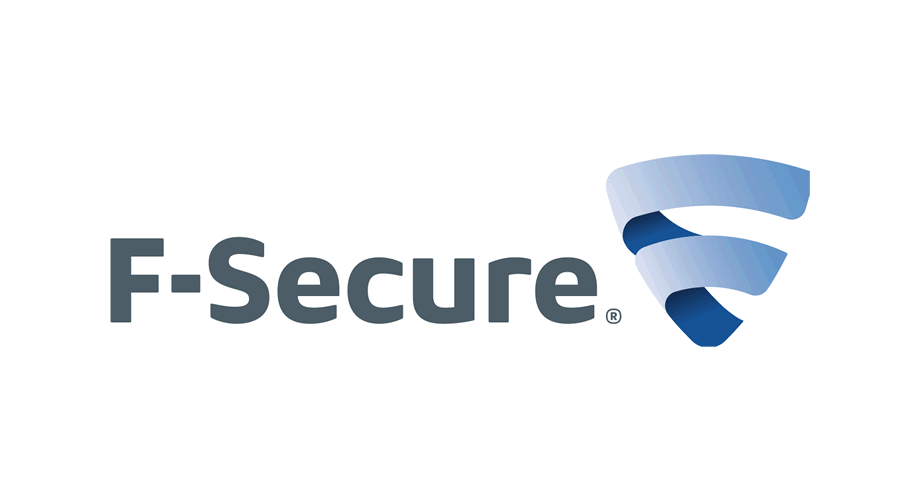 Online Scanner from F-Secure is another choice to check your personal computer online for free. You need to install its client software inside your program before looking scanning. Its client application is very light and small in size. It's extremely successful in detecting malware and protects your system against virus threats.
10. Avira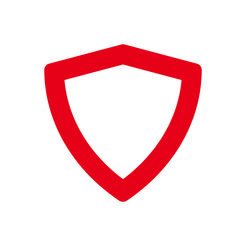 Avira is extremely popular antivirus throughout the world along with the same antivirus engine can be used in its online scanner. You may publish documents for check and URLs. You should fill-up an application along with your contact details like your email id. Check results are delivered to your email id or whatever contact details you have provided. You can add 5 documents of size-up to 50 MB.
Avira's online virus protection uses the same antivirus engine since the popular Avira AntiVirus program to check posted documents and URLs through an online form. It is avail at multiple OS so we can say it is Best Free Virus Scanner for Windows and Mac.
One of the most renowned antiviruses, Avira, happens to have a free online virus scanner and remover for PC.  The antivirus detection engine is futuristic and quite complicated indeed. You can scan several things that your heart desires from photos to files and URL's as well.
The maximum upload limit is at about 50 MB. But then the user interface and the overall simplicity of using the online service is what sells the product to the masses. But then the problem lies with its virus detection. It fails to detect phishing malware and reporting false positives is very common with the antivirus service.
11. Jotti's malware screen
Many might not have heard about this free online antivirus service, but it's a comprehensive take on providing all the necessary services that an antivirus offers. You can scan up to five files at one particular time with each file size being 100 MG large.
The scanning system is quite simple and detests malware or viruses from the uploaded files quite easily. But then the user interface isn't the best that you would find on an online antivirus. Also, the speed at which it scans through files is quite low.
12: Kaspersky virus desk
One of the widely used antiviruses around the world, Kaspersky offers a plethora of options in terms of scanning and virus detection. There are several types of files that one can scan and URL's as well. Thus, online virus scanning and removal can be seamlessly carried out by the service.
Also, the files that you upload to be scanned shouldn't be more than 50 MB in size. The user interface is quite straightforward and carries its functions effortlessly. But then you can't scan more than one file at a time, and there are no extensions that you could install onto your browser for easy scanning of particular files.
13: Forti guard online scanners
One of the best online scanners for mobile happens to be FortiGuard online scanner. Yes, there is a computer variant available as well. Using the service is straightforward, and there aren't any hurdles involved. The entire process of scanning a file is quite easy.
It's perfect for scanning documents and files that are less than 1 MB. Yes, that the maximum file limit that you can upload into the online antivirus. Using it is quite easy, indeed. Enter your name, email address, and the file that you wish to scan. Submit the file, and then the page would refresh, and when it loads, you will see the results displayed on top of the page.
14: Norton security scan
The most trusted brand in the antivirus industry, Norton is one software that provides everything and anything to save your PC from malware. They also have a free online antivirus service that helps in eliminating malware from particular files. Yes, you can scan multiple files on the platform, a simple and intuitive user interface that lets you get the job done fast and seamlessly.
Online virus scanners are great. Yes, they might offer some great malware and virus removal systems, but then in general, they wouldn't be able to provide any offline support as all the cleaning and antivirus work is done form an online platform.
Thus, the above given online virus scanner for PC is the best in the market. You can choose any one of them, and they wouldn't disappoint. Also, if you want to try them out, they are free and wouldn't cost you anything. If you have a stable internet with no budget to spend on antivirus is what you have/ then these options will certainly do justice to your demand. All the best. Hope you liked our collection of Online Document Scanner. Comment below if you need any help.