Are you an Instagram Lover like me? If yes then this article will be very interesting for you. If you want to Repost Instagram Stories or photos that posted by someone then here is how to do it the right way.
Mobile phones are with everyone. Literally everyone. Well, its reckoned that there are more mobile phones than the number of people on earth. But then it's a necessity that you require a mobile phone. It is used for various things. You can make calls, video calls, search the web, and much more. Well a portable device that can let you do everything on the go and few of them have the same power of small computers. Such that they are replacing computers these days.
Mobile phones are crucial. Not because you can make calls and do wonder with it, but then due to the advent of social media, mobile phones are taking up a large chunk of space in these phones. Well, you can access the same site on computers as well, but the flexibility and the seamless interface in the mobile platform makes it simple and addictive.
There are several different social media platforms that people often use: Facebook, snap chat, Instagram, tiktok, and much. The most prominent one out of them happens to be Instagram. Well, you can't blame the social media platform as its amazing billions across the world.
Repost Instagram Stories, photos, and videos
Instagram is a platform that helps individuals to see posts, feeds, and stories of different companies from across the world. It's a platform that is free to use. There are features where you can post Instagram stories, posts, and even tag your friends, family, and others on the posts. Well, the possibilities are endless.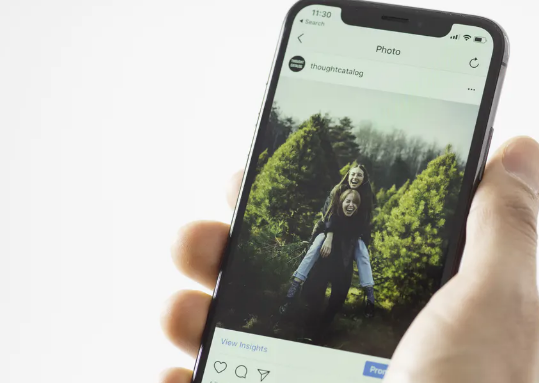 No doubt, Instagram is easy to use. But for many, there are several problems that they might have to overcome to use the platform. They might not know how to use the application, or they might have problems in posting something on the social media platform. Well, you can't blame them, as the tutorial that you get when you start Instagram might not be enough to make the most knowledgeable person understand how to try out all of its features.
Often you can use Instagram to repost stories or share stories, posts, and other media content to showcase something interesting. The application allows several flexible options such that everyone can share interesting, funny, or just something different in terms of media, content, or multimedia in general.
Reshare an Instagram Post to Your Instagram Stories
Instagram has a feature that is called as stories. It's the place where you can post updates on specific events or pictures of sorts. Well, it could vary based on the type of video, photo, or just about anything that you wish to have. In general, you can even repost other people's stories in your story. If you are wondering how it is possible, then read on, we have a curated format enlisted below with detailed steps.
How do I share someone's post from Feed to my story?
Instagram stories repost is a simple task and don't require much input to carry out the overall task. Often, these stories are updates that a person's followers can witness. Hence, if you want to create backlinks to the creator of a post? Then the process is quite straightforward.
Step 1 – Open Instagram on your mobile, or you can open the site on the laptop or PC.
Step 2 – once you open the application, then head to the feeds and see what you want to post on your story.
Step 3 – After selecting the post that you want to post on your story, then click on the paper airplane option that would be next to the comment's options below the post.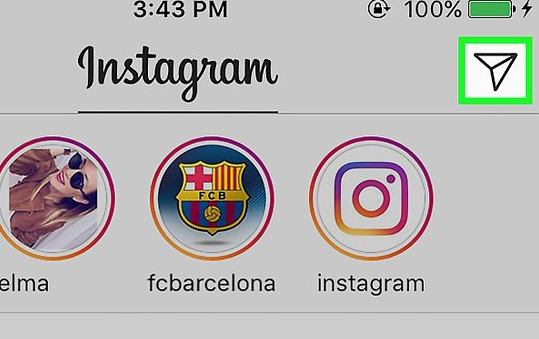 Step 4 – once you click the option, then you could be prompted with a list of options as to whom you might want to send the post.
Step 5 – on the top, you can see that there would be an option of posting the feed to your story.
Step 6 – click that option and then you could see another screen pop up that would give you the post already posted onto the story, but if you want to edit the post before it goes on your story, you can do so over here.
Step 7 – you can either choose to put in on your story or your close friends' group after finishing editing.
Posting stories on your account
Well, in Instagram, there are features where you can post the story of someone else if they might have tagged you in the post. Instagram stories download online can also be availed through the process of screenshotting the post. But then if you want to post the story, the steps are enlisted below.
Step 1 – well, there are certain things that you need to keep in mind before you want to post something from someone else's account. Ensure that the account has story sharing feature enabled, weather you are tagged on the story, and you are following each other.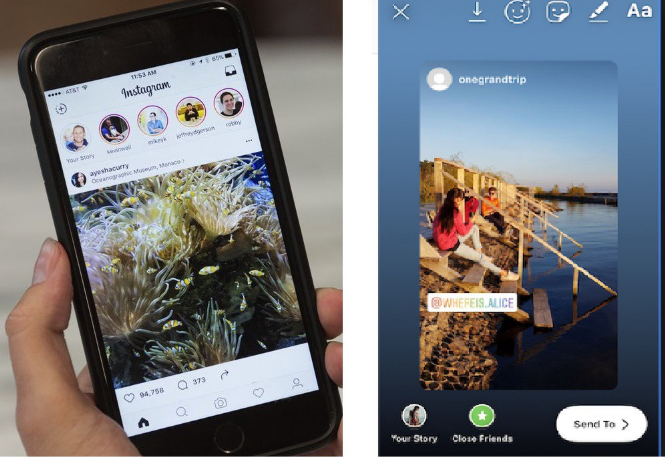 Step 2 – once all these things are checked out, then you would get a DM in your inbox from the person that might have tagged you in the story. Such that over here, you would have an option of posting it on your story. You can edit the post however you wish to modify them and repost them on your story.
Also Read: Cool Instagram Captions
Reposting Instagram stories if you aren't tagged in them
Often you might come across something fascinating that you want all your followers to see. Well, you can't blame yourself; there are several exciting things that Instagram tend to offers. Hence if you're going to repost an Instagram story that you haven't been mentioned, then the process is quite simple.
All you have to do is screenshot the story and repost it in your account. Yes, the Instagram stories layout might change, but then you still get a post that is worth sharing on your account. Also, you could do the same for videos, but then use a screen recorder to grab the video. Thus, but this method, Instagram stories video download is possible.
Instagram stories video editor
Well, Instagram certainly has a wide array of editing features such that you can get the best of shots at all times. But then this is subjective to change based on the video that you might be uploading onto the story. In general, there are several Instagram stories frames that you can choose from to give your story a subtle effect.
These frames are unique and different. You might want to see the options that they have available. It could either give your post a boost or make it appear attractive. But if you aren't happy with the templates that are offered within the application, then you can try out third party templates from Instagram stories template that can certainly set the tone and the effect of the story adequately.