A Reserve Account Virtual Wallet is a banking tool developed by Pittsburgh National Corporation, one of America's largest banking groups. Based in Pittsburgh, PNC invested in developing a technology-based solution for users to keep track of their finances and budgeting. The idea was to have the user's current balance and future expenditures in an account for them to plan out their expenses and savings accordingly. Thus, the company developed a Virtual Wallet, a tool with a clear tagline – "Virtual Wallet is Checking and Savings. Together."
The virtual wallet is an online banking tool that allows users to access information about their bank account(s) and also plan their finances in a digital manner. The virtual wallet comes with three types of accounts. These are:
Spend account
Reserve account
Growth account
Reserve Account Virtual Wallet
Each of these three types of Virtual Wallet accounts is made to suit the customer's banking needs. The Spend account is the best bet for users only seeking to keep track of their income and expenditures, and the fluctuating account balance. This account offers interest-free banking. Any Reserve account is generally referred to as a short-term savings account that returns interest on the money stored. This is for users looking to make short-term savings with their Virtual Wallet account. Users who plan bigger long-term expenditure goals may opt for the Growth account. The Growth account also returns interest and offers tools to design and meet savings goals.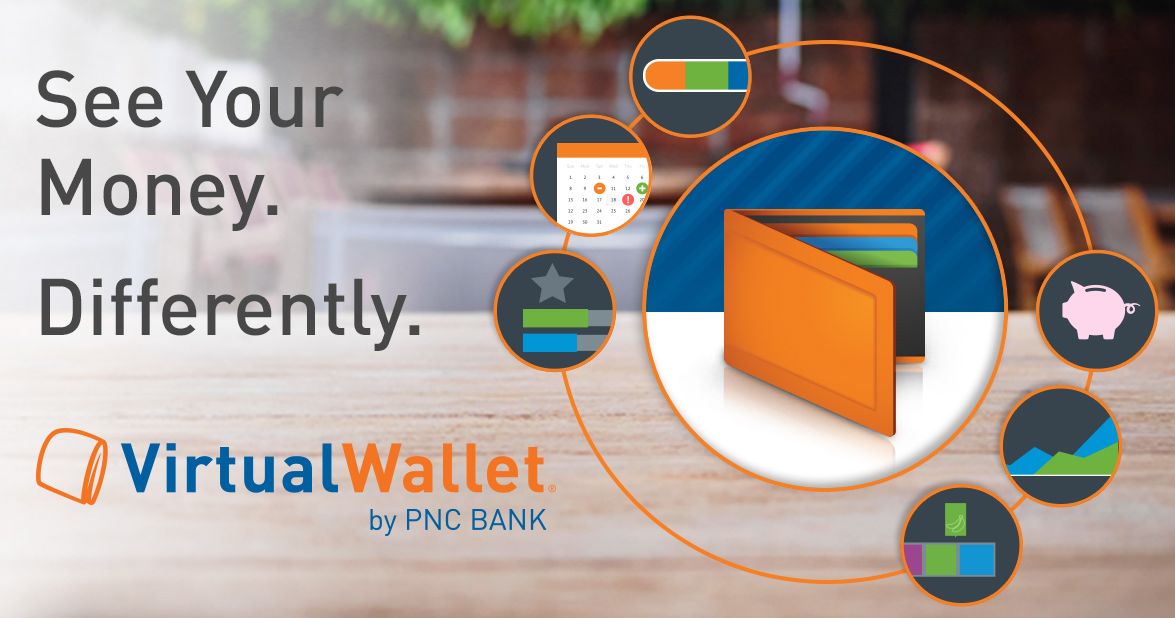 The virtual wallet is freely accessible on the web, mobile phones, or any other internet-enabled device. It saves the travel time to go to a bank or ATM physically, and also keeps the user updated with their bank account and future financial plans.
Virtual Wallet Money Bar
The Virtual Wallet comes with a simple Money Bar that allows users to have an instant overview of their financial situation. This bar is divided into three categories: Savings that the user is making in their Reserve or Growth account, scheduled expenditures such as bills or installments, and free money that the user can spend with their luxury without slipping into the danger zone. Users can use the slider on the money bar to divide their funds into the three categories, thus making it easy to make smart financial moves.
Mark it on the calendar & staying on track
Virtual wallet Comes with an easy to use Calendar feature that enables users to add essential days they are scheduled to receive or give out payment. Users can mark their paydays, their bills due dates, fee submission days, or installment payment days to the calendar that the wallet then uses to make calculations and accurate predictions about the user's upcoming financial situation.
Apart from assisting in planning finances, Virtual Wallet also sends alerts to users about upcoming account deficits, over-spending, or money drains so that the user may plan and take the necessary measures to make ends meet and keep their finances stable. These alerts work as reminders to the user about scheduled out expenditures such as bills, or warnings if the user's income is delayed past their pre-informed payday or their income does not make up for upcoming payments.
Also Read: Best Malwarebytes Free for Windows & Mac
What does scheduled out mean on the virtual wallet?
Since smart technology went under the development of Virtual Wallet, it also calculates and informs users of their upcoming expenditures. This includes scheduled bill payments, such as the electricity bill or house rent that the user is liable to pay in their monthly dues. The virtual wallet uses this information and information about the user's incoming funds to pre-inform them about their spending responsibilities.
Such expenditures that the wallet is pre-informed about are termed 'scheduled out' expenditures. The user can feed these expenses into the wallet and set the frequency of their payment, which allows the wallet to make weekly, monthly, or annual plans for the user to handle their finances soundly.
What is Virtual Wallet Reserve Account?
The virtual wallet is not just a simple banking tool. Apart from informing the user about their upcoming expenditures, incoming cash, and warning signals for unfortunate financial situations, it also enables users to make short-term savings, by depositing money in the Reserve Account.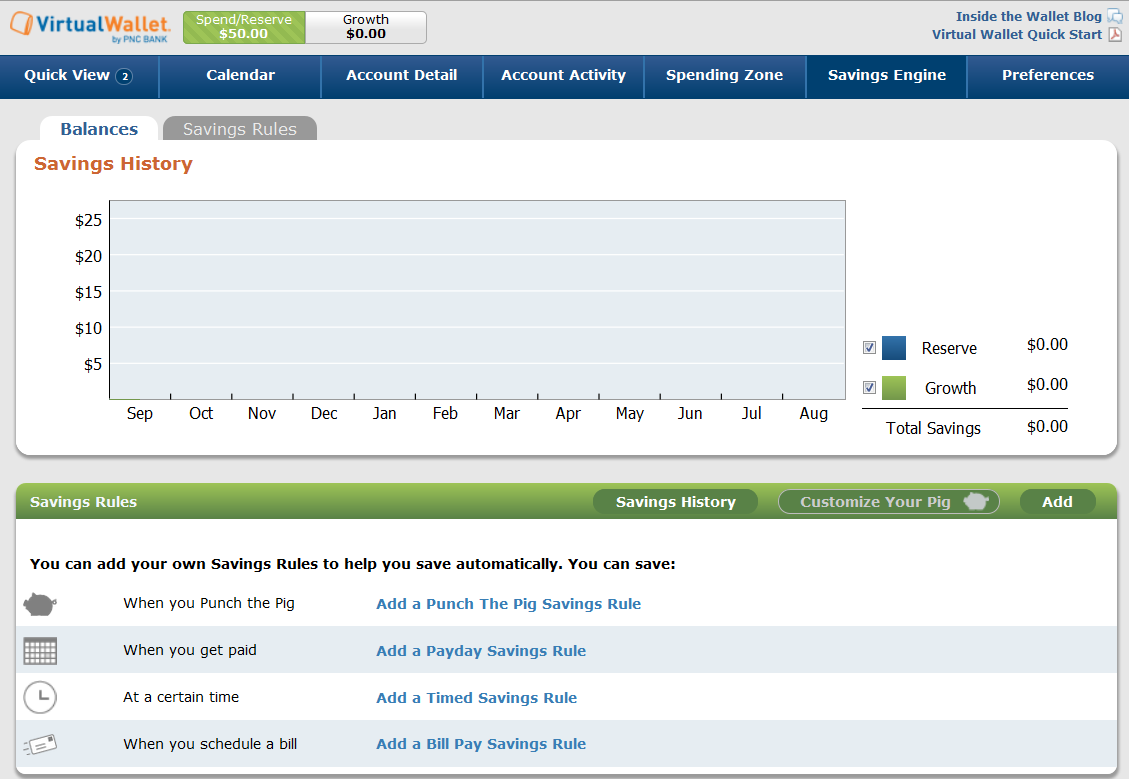 The Reserve account is for short-term expenditures that the user may plan and start saving up for. Savings for spending such as buying a present, a piece of furniture, a short vacation plan, or a concert ticket, all go into the Reserve account.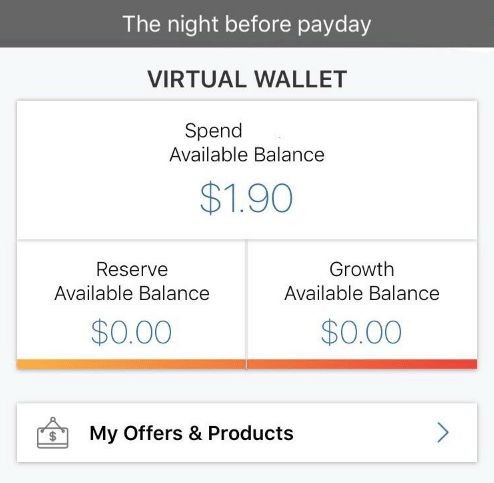 How does virtual wallet reserve work?
The money in the Reserve account is displayed in Virtual Wallet as locked money, such that it cannot be freely used for immediate transactions. Users have the liberty to shift funds in and out of their Reserve accounts at their disposal, using a sliding bar feature. The sliding bar is a user-friendly display that is also easily controllable to handle funds between the user's savings and free spending money.
How does the PNC Virtual Wallet Growth account work?
For users looking to earn on their income and investments, PNC Virtual wallet offers the Growth Account. The growth account adds monthly interest to the funds stored in the account. It works as a savings account for users interested in long-term savings goals, with an annual percentage yield. Savings for expenditures such as buying a house or a car, student fee, vacation plan, or a luxury item, are best done by using the Growth account.
The Growth account is primarily for users who set future financial or investment goals and are seeking to save up to achieve them. A virtual wallet offers different saving and planning tools for Growth account users, helping them save funds in an organized manner. It incentivizes savings by returning interest on the amount of money the account holds – meaning the more the user deposits, the more they will earn.
Ready, Set – Virtual Wallet!
With the ease of access and customized banking plans to accommodate users according to their banking needs, Virtual Wallet has made the lives of many people more comfortable and hassle-free. It has incorporated user needs and merged it with the best innovative ideas to form the perfect banking tool for people on the go.