First and foremost, let's look at what "royalty-free music" actually means. Well, it's the type of music that is free of use. No one has copyright issues over it and can be used over and over again as many numbers of times you wish to use them. The music created is free, and there are no costs estimated over it. If you are looking for some free music or Royalty-Free Music Sites then this article can help you.
Well, yes, some sites sell royalty music, but professionals curate those. But in general, royalty-free music can either be used in music, videos, movies, and various other media editing content. Thus, it's on high demand as finding good royalty-free music is tough.
10 Best Royalty-Free Music Sites to Download in 2019
But in general, if you are looking out for useful websites that offer the best royalty-free music, then we have the top 10 enlisted below. Each one of them has been handpicked and curated to provide you with the best and the greatest of what is available. Let's take a look.
1. Free soundtrack music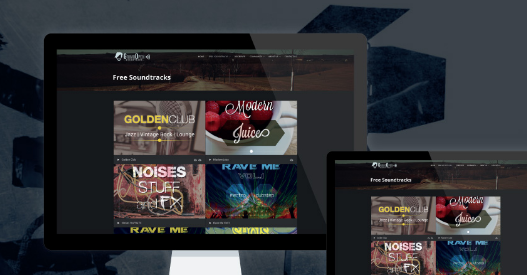 Royalty-free music often comes in various form factors. You can choose from background music, effect noises, and so on. Well, the most commonly known royalty-free music site is "free soundtrack music." For whatsoever the use might be, these are audio tracks that can help you no matter what. YouTube tracks, or video editing, you can get the best no matter what, and the site offers a wide range of music that is free to use. The list of genres and artists that produce these music sets is quite extensive. There is infinite looped background such that curation of unique documentaries filled with explicit audio experience such that creating a masterpiece is a breeze of a task.
Also Read: Top 10 Best Anime Sites List To Watch Anime Online
2. CC Mixter – best Royalty-Free Music Site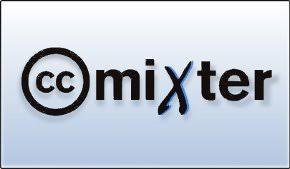 Creating music through royalty-free music is quite simple. The entire process is all thanks to "CC Mixter" as the site offers a plethora of options that can help in the music building and video editing ventures. The site provides various music samples that are free to download. Also, there are sample options of letting you know how it would sound when mixed with the music that you are developing. If interested, click on the download option that is present on any music present on the site and you are good to go. The site offers a clean user interface irrespective of any hidden costs or advertisements.
3. Public Domain 4 U

As the name suggests, the site offers music that is free for the public to utilize as and when they please to use. The site is updated continuously with new royalty-free music such that you can expect something new every day. Even renowned musicians can be found on the site. The genres are quite extensive because the collection spans from jazz through classical music. Also, the music can be dated back to the 1900s if you are looking for retro royalty-free music, then this site has a lot to offer. It opens up new possibilities for the public domain to use such audio samples and make it efficient for video and music creation.
4. Beatpick
On this list, several Royalty-Free Music Sites that offer an exciting take on royalty-free music. But these are few that provide some exciting music that can be utilized for video creation and music production. But if you wish to curate a video for non-profit purposes, then there are several royalty-free music options that the site offers that you might get confused as to which music to use where. Also, the overall site is 100% free to use; there are no additional charges or account creation procedures. Just plain and simple to use with tons of royalty-free music that you can use as many times that you wish to use.
5. Royalty-free music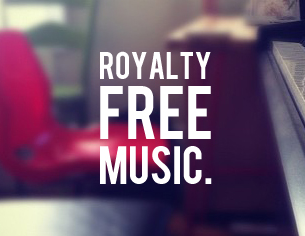 Often, when you search a site, you would like it if the content was segregated with some filters. And this is the same thing that "royalty-free music" has to offer. The overall user interface of the site is separated into genre choices and categories. There is some exciting royalty-free music such as loops, background music, and much more for your music and video creation process. The site also offers albums through which you can find a bundle of royalty-free music that is helpful in the long run with subtle changes to make your video changes quite interesting. But then, if you are looking for more iterations to the music, there is a monthly subscription fee to have access to all the royalty-free music.
6. Freeplay music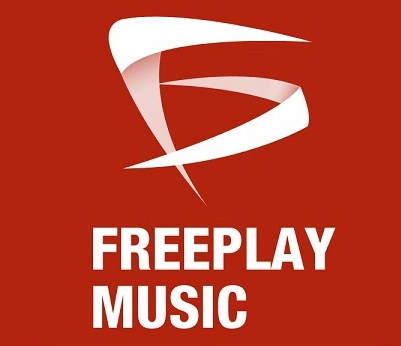 The site is quite extensive, and there are more than 15,000 prerecorded sounds and music of your liking. Such that each one can be downloaded as many numbers of times that you wish to download. With a small subscription-free, you get access to exclusive content which is unique and curated, especially for you. Also, the entire site is 100% royal free music, such that creating YouTube videos or any other media consumption content is a surplus task. The library is quite extensive and oriented to give you the best royalty-free music on the internet. Also, you can be enticed to an intuitive user interface that makes things much more comfortable and more straightforward.
7. Partners in Rhyme music loops sound effect
A mixed curation between paid and free royalty music, the site is a boon to all video creators. It has a library that comprises of royalty-free music from all across the internet. The options for choosing the music that you wish are segregated between free and paid. Paid gives you access to thousands of royalty-free music and the free ones are equally impressive with regular updates being made at all times. Thus, it's a perfect site for all video creators out there as it helps video editors to access the rich library of the site to determine which music fits best in the frame. And all for free.
8. Audio micro

If you are in the market for some vibrant take on royalty-free music, then Audio Micro is the website that can conquer all your desires. The royalty-free music that you get on the site is unique and innovative and completely free to use. There is a wide range of music choices that you can choose from. Also, the video editing music is of plenty. Hence, developing music or videos is a seamless task with the help of this site. The site is 100% free to use, and you can create anything such as documentaries, a wide range of profit videos, and much more.
9. Incomptech

Often, website segregates the content that they have on their sites based on the choices that the user might require. But on this site, you get everything as royalty-free music. Meaning, there are no genres or specific categories that you can choose from. Everything you see on the website is royalty-free and can be used as and how you please to sue the music. Also, it gives you a broad offering of music as well such that you can get new music every day. There are no hidden costs and any account creation required, take what you feel like having. Simple!!
10. PacDV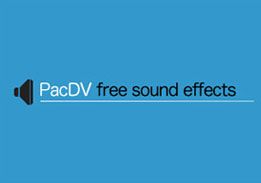 For all your video editors and creators out there, PacDV is the one site that would fulfill all your cravings in terms of music and royalty-free music. If you are looking for an extra buzz around how you can make your video pop out through music, then this site can help in doing the same. There are several offers such as soundtracks, sound effects, loops, and much more to try out. The site offers an in-depth experience in terms of finding the right royalty-free music that could bring highlights to your video.
Thus, the above royalty-free music sites are the best and are capable enough to fulfill all your demands in terms of music, audio effects, and much more. You can expect a lot more than just music on these sites; you could discover something new each time you visit these sites. All of the content is free and exclusive to use. So feel free to check them out as and when you please. All the best and do the needful.