Are you worried about your Child's safety and privacy? If yes then here is how you can Set Parental Controls in Windows 10 and block harmful websites to protect your childrens.
Often children wander off into the internet such that they look at things that aren't age-appropriate. It is precisely why windows 10 comes with parental controls such that children are safe from using laptops and free from inappropriate content.
Parental controls offer a wide range of controls such as controlling the amount of time spent on the computer, websites that they are allowed to visit, lists of applications they can access and much more. Parental control access doesn't stop there; you get a detailed report of the daily activities of your children on what they did on the computer and how long they accessed it as well.
But the only drawback is that parental control is feasible on only one computer and there needs to be a Microsoft account to activate parental control. Also, the child has to have its own Microsoft account to login to the computer. It doesn't work on any other computer, apple device, tablets, android phone, or any consumer electronic device. But only for one computer that you might have set parental control.
Enabling parental controls on windows 10.
If you require the latest and greatest of parental control for windows 10, then you as well as your child will need to possess a Microsoft account. It's not that big of a task in creating the account. But to configure any setting, you will have to ensure that the accounts are present and are ready to use. Such that if you have everything at hand, then you can proceed with configuring parental control on windows 10.
Step 1 – open settings on windows 10. You can either type it in the search bar or open it from the start menu.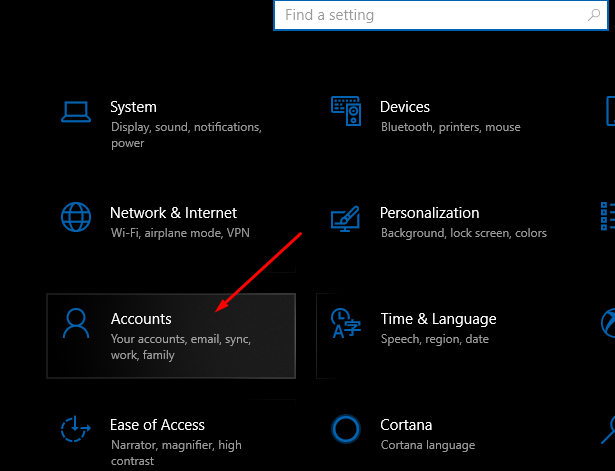 Step 2 – once settings open up, head to the accounts option.
Step 3 – in the account's menu, on the left-hand side, click on the option that says, "family & other people."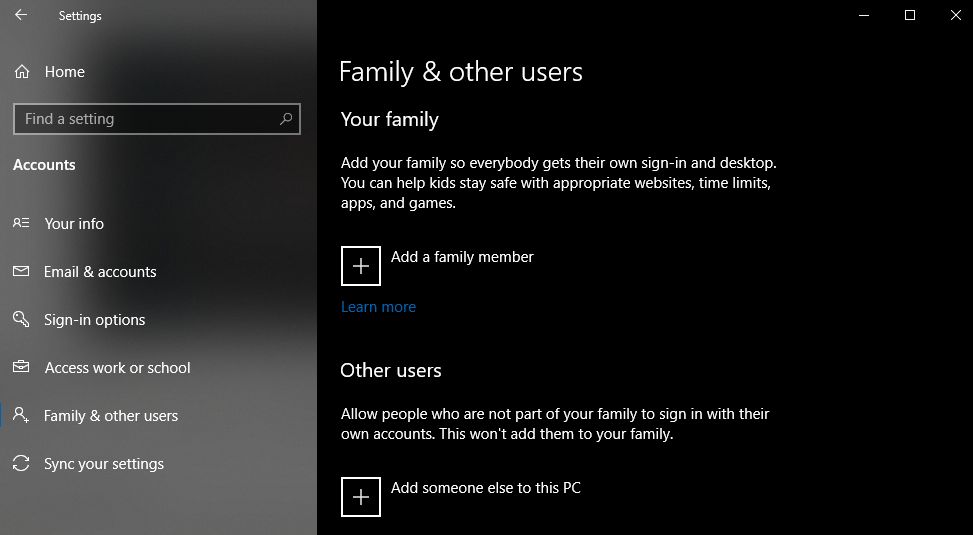 Step 4 – click on the option that says, "add a family member."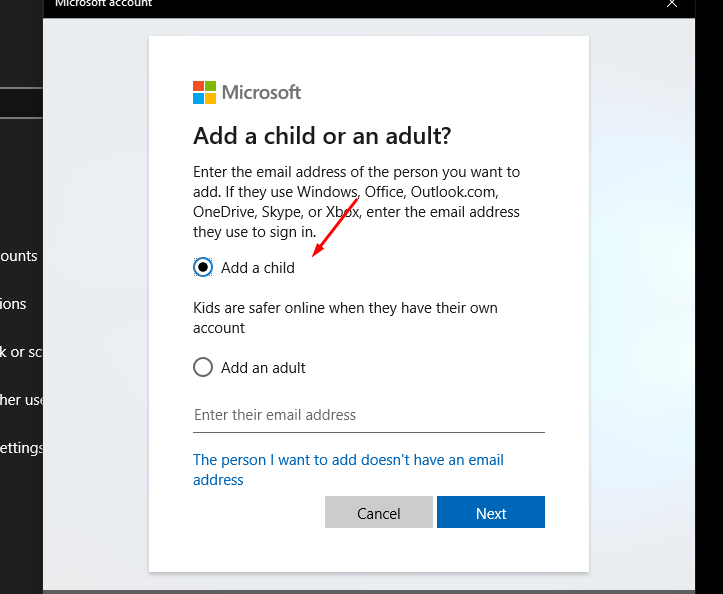 Step 5 – choose the "add a child" option then select "the person I want to add doesn't have an email address."
Step 6 – if your child has a Microsoft account, then you can skip step5. Thus, choose in the various fields present, under the let's create an account, enter all the required details such as the account email address, password, birth date, country, and so on.
Step 7 – After you have entered the correct information, then click on next and click on confirm if all the entered details are right.
Step 8 – based on the choice in step 5, you will be offered a set of rules and regulations that you would have to follow. After you have carefully read the details, click on close.
If you have already entered your child's details correctly and also have a Microsoft account, then when you see the list of family members that can access the computer, you will see that the newly added member would be named "child."
If you are wondering whether or not parental controls are activated, then right after the creation of the account, all the settings have been activated. Log in through your child's Microsoft account to enable the various settings and features that parental settings have to offer.
Also, during the creation of parental settings for a particular account, the entered details are for an existing Microsoft account, then there would be an email verification sent to the registered email address. And in the settings of the family members, the status would be "child, pending."
The child will have to log in to his email address and confirm the mail to be able to access the particular computer that has parental control activated. Also, after this, if you wish to change anything, then you would have to do it manually.
Also Read:
Reconfigure or disable parental control on windows 10.
Often, you might be sure that windows ten parental controls would be activated, but it's a safety measure to cross-check this. Thus, if you are willing to verify parental controls and see whether it still working, then the below-given steps would enable you to do so.
Step 1 – open settings. Head to the accounts options after which choose the family & other people. And then click on manage family settings online.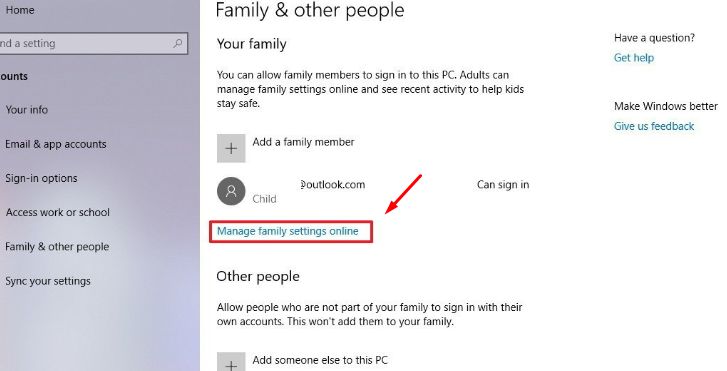 Step 2 – after your login with your account username and password, you can locate your child's account form the list of family members.
Step 3 – there are several options available where you can set limits for the screen on-time, web browsing limitations, application & games, and activity reporting.
Step 4 – once you would have finished altering all the settings, then click on finish. Or you can still explore all other options.
Thus, the above-given options give you a complete guide on how to create, change, and alter settings of parental control on windows 10.