If you have been wondering whether it is possible to set up your PS4 controller with your Windows PC, then let me tell you, yes it is absolutely possible. The belief that you cannot sync your gamepads with your laptop or PC, then you are completely mistaken. If you want to know how to sync PS4 controller Windows 10 then you are at the right place.
From the olden times (2012 roughly ), linking a PS4 or PS3 controller into a PC proved to be a harrowing procedure, together with inconsistent outcomes . Currently, PC players can utilize the DualShock 4 experience together with comparative impunity, thanks to improved applications, better hardware and greater Steam integration.
You do not even require a PS4 to encounter the DualShock 4 — everything you will need is your control, a Windows PC and along with a USB cable. You used to have to use specialist software to utilize the DualShock 4 onto a PC, however, Sony has made it much simpler to join the DualShock 4 into a PC and make it operating.
How To Sync PS4 Controller Windows 10
PS4 controller is an excellent choice for gaming as it provides the best grip and control over the keyboard keys. When you connect it to your PC, you get the visuals of your laptop along with the ease of grip on your laptop.
Solution 1: Using DS4 Windows
DS4 Windows is a software which is makes the PS4 compatible with your PC.
Unlike the Xbox 360, which is plug-and-play on Windows PC, the PS4 usage on Windows PC is not that simple. The PS4 is not inherently compatible with your Windows PC, and hence needs an additional software.
Here are the steps for the same:
Step 1 – Download DS4 Windows – Download DS34 Windows Software from this ds4windows.com
Step 2 – Install DS4 Windows – Once you have downloaded the DS4 Windows file, go to the 'Download' folder.
The folder will have the downloaded zip file. Right click on the folder and click 'Extract All'.
Step 3 – As you click on 'Extract All', you will have an option whether to extract the files in the same folder or some other folder. Select whatever you like.
Step 4 – Begin the set procedure by double clicking on DS4Windows.exe , this will get DS4Windows working on your PC.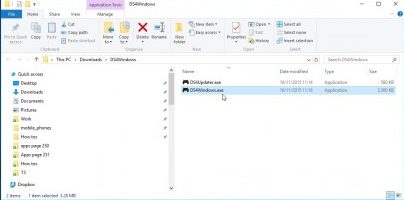 Step 5 – Setting Up Ds4Windows – Select the default option 'Appdata', to select where your settings and profiles will be saved.
Step 6 – Enable the use of PS4 Controller – Click 'Install the Ds4 Driver' to enable the use of PS4 Controller on your PC.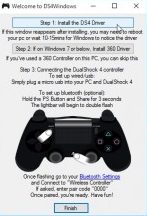 Note – If you have Windows 7 or older, then you will need to click on 'Install 360 driver' as well.
Step 7 – To be able to connect your PS4 controller to your PC, you have two options now. You can use either a USB cable or via Bluetooth.
Solution 2: Connecting the PS4 controller using Bluetooth
Press and hold the central PS button and Share button together for a period of 3-4 seconds, till the light bar starts to flash.
Then open up Bluetooth Settings on your computer.
Connect and pair both the devices' Bluetooth. You may be asked a key, then enter 0000.
This will connect your PS4 controller to your PC.
Solution 3: Using Input Mapper
Input Mapper is another application which is used to connect your PS4 controller to your PC.
Step 1 – All you have to do is download Input Mapper from the website.
Step 2 – Install Input Mapper – Go to the Downloads folder and find the downloaded file. Double click on it and accept all the license term agreements. Then click on Install and let the process of installation complete.
Step 3 – Once installation is complete, you can connect your PS4 Controller to your PC using either USB cable or Bluetooth.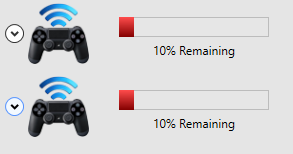 Conclusion
We hope these ways on how to sync PS4 controller Windows 10 / Windows 8 and previous versions, have helped you enhance your gaming experience with your PC / laptop without compromising on your favorite PS4 Controller. If you have any query, then feel free to mention it in the comments section.