Have you ever wondered how to take a screenshot on Windows 10 PC quickly? Or do you ever had trouble taking screenshot with PrtScn? If yes then you have landed on the right page for here you will get many alternatives to learn how to print screen on Windows. Screenshots, no doubt, are handy whether you are trying to write a how to article or you have to give instructions to someone. Screen capture becomes very important when you have to show something to your friend.  But this feature in Windows 10 does not look as simple as it sounds.
Take a Screenshot on Windows 10
Well, do not get worried about Windows 10 screenshot feature can be applied in various another simple manner. You have Snipping tool, keyboard shortcuts and physical buttons along with several third party tools that allow you screen capture Windows. These methods will let you capture the screenshot of the active window and whole screen window. So let us learn on how to print screen on Windows.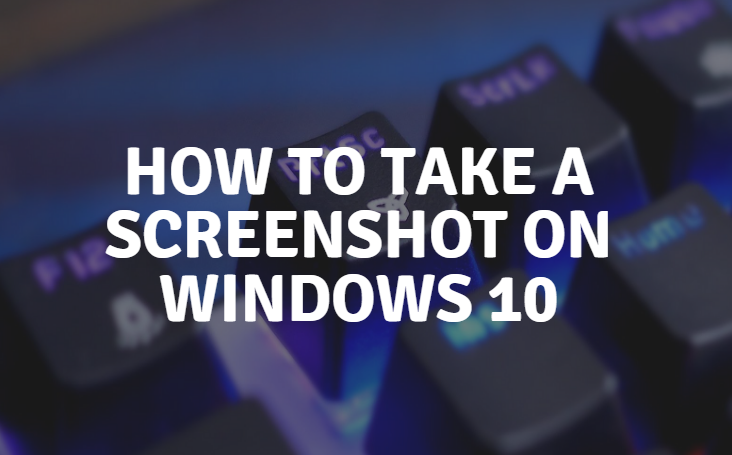 Method 1- Using Keyboard Shortcuts
Various keyboard shortcuts will help you in capturing the screen on Windows 10.
Press PrtScn
Use the keyboard to press the key that reads as PrtScn. Or simply you can hit CTRL+PrtScn keys simultaneously. Windows now will create the screenshot of the entire screen, and you can then save on the clipboard. The screenshot will not get stored as a file on the hard drive of the system. So you can open MS Word or Paint like other editing programs and paste it there. You can then make some editing to your saved image.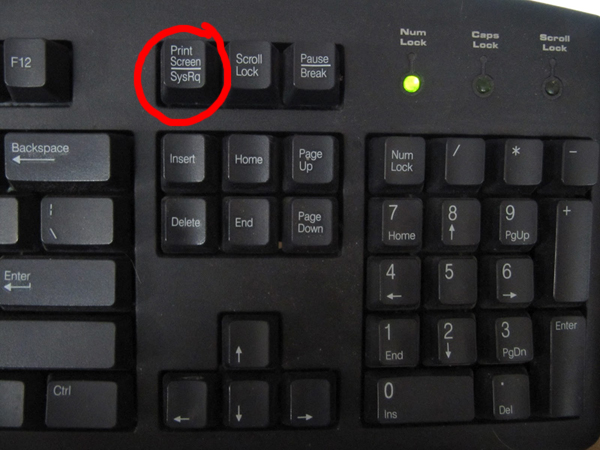 Press Win+PrtScn
Another shortcut you can use is Windows + PrtScn on your keyboard. Windows will save or store the screenshot in the Pictures library in the Screenshots folder. In Windows 10, you can find your screenshots in the Photos app. Simply go to "Folders -> Pictures -> Screenshots" and share your screenshots.
Press Alt + PrtScn
To screenshot Windows 10 active window, open the window or page that you want to capture. Then press Alt + PrtScn on your keyboard. The screenshot will be saved to the clipboard. Then open Paint or any other photo editing software and paste the image for later editing.
Windows + Shift + S
If you are a user of Windows 10, the hit Windows + Shift + S to capture a region of your screen. It will then copy it to your clipboard. After when you press Windows + Shift + S, the screen is dimmed, and a cursor is shown. You can then use it to draw on the screen on the region that you want to capture in a screenshot. Draw the area that you wish to capture and release the mouse cursor.
The above keyboard shortcut would blend perfectly with the desktop, and if you have a laptop, then you can try some more keyboard shortcuts. Here you use Fn keys but make sure you do not use Fn lock keys.
Fn + PrtScn is a key that makes a screenshot of the whole screen. It then copies it to the clipboard.
Fn + Windows + PrtScn is another key that takes a screenshot of the whole screen. Here it saves it as a file on the hard drive.
Fn + Alt + PrtScn takes a screenshot of the active window.
Windows Key + H
To capture your entire screen for sharing purposes use the Windows Key + H keyboard keys. After capturing open the Windows Share toolbar and share immediately with your friends via email, Facebook, Twitter, OneNote, etc.
Windows Logo + Volume Down
If you are using Windows Surface device, you can use the physical buttons to take a screenshot of your entire screen. For doing so hold down the Windows Logo touch button at the bottom of your Surface screen and then hit the physical volume-down button on the side of the tablet. The screen will get dim for a brief time, and the screenshot will be automatically saved in the Pictures > Screenshots folder.
Method 2- Using Snipping Tool
The Snipping Tool is a great desktop app for taking screenshots. It creates all kinds of screenshots and can do some light editing. In the Start Menu search box type Snipping tool. Snipping tool can take screenshots of an open active window, rectangular area, a free-form area, or the entire screen. You can even annotate the snaps with different colored pens or a highlighter. Then later save it as an image or MHTML file, or share through email with a friend.
It comes with a new "Delay" option in Windows 10 allowing you to capture screenshots. It pop-up menus and tooltips. Simply open the Snipping Tool app and click Delay. The drop-down menu will appear then click on the number of seconds you would want to until the screenshot is taken.
Follow the steps and take the screenshot-
Step 1- Type "snipping tool" into the search bar in Start Menu. Select Snipping Tool.
Step 2- Click on New. Click and drag the cursor for selecting the area of the screen that you want to capture. Now release the cursor once you have selected the space.
Your screenshot now will open in Snipping tool.
Method 3- Using Snip Editor
Snip Editor also called Microsoft Snip, is a Microsoft Garage project that works like rather little better than the Snipping Tool. Snip Editor allows you to quickly take screenshots of the entire screen, an active window, or a manually-cropped rectangle. You can then later set up the PrtScn button as a shortcut to Snip Editor's screenshot tool. The app also features ways to annotate screenshots that includes a free-hand pen option and voice recording. You can even delay screenshots by up to 5 seconds so that you can grab images of disappearing menus and tooltips.
I guess by now you know how to screenshot on PC Windows 10 and how to use it. All the methods and apps are easy to use. So capture as much as you want and enjoy sharing with friends.