Anonymity is a big thing these days. If you are on the web then you are truly not anonymous even if you try all the possible security measures. Privacy on email is a myth if you use your email address to send emails when you don't want to expose yourself.  Numerous reasons you want to hide your identity when you are sending a Temporary email. It can be a prank on your friends, anonymous email stating complaints against authority. For any of the given reasons all you want is not to risk the revelation of your identity via your email. 
Here comes the rule of disposable email addresses that you can use to send such information. These emails are not 100% secure so sending any information about security or information of intricate nature is not 100% safe while sending from these disposable emails. But one thing is sure that your mail will get delivered if you use these disposable email addresses. The disposable emails make sure that original and authentic email address is safe from spam because people cannot respond to the temporary emails.
Temporary Email Services
Occasionally it's required to use temporary emails for some annoying websites. There have a lot of sites to make a temporary email. Here I will let you know just how you can make a temporary email address and best temporary email websites on the Internet. Many sites that involve signups, such as internet forums and e-commerce websites, required an email address as part of their registration procedure so as to obtain access to the characteristics of the website. You will find a lot of online services that are supplying the temporary mail services which you may as for paid and free services.
Why you should opt for Temporary email services:
Three reasons for which you can consider using disposable emails are:
To avoid SPAM: Using your email ID makes you an easy target for spammers. Your information is sold out to various websites you don't even know.

SPAM has been a challenge to email services since the beginning. Certain websites sell out customer information upon registration and as a result, you get spam email from many third-party vendors you didn't even know. 

To protect your identity:

UsingDisposable emails don't have to reveal your original email ID to third-party buyers for sellers. The integrity of your original email is maintained and your original identity is not revealed and hence is not vulnerable.

To investigate who sold your personal information: This one is interesting. Create a disposable and register on the website you are so special about selling your information to third-party websites.  use disposable email as a trap. Keep track of the website and see after which registration your email gets spammed. You that disposable email there you can customize the address name at least manipulate it to some extent.
10 Best Temporary Email Services
To be able to make it simpler, you can simply use a temporary email to create many accounts in a short while. You may now use this temporary email to purchase bitcoin on your favorite platforms and relish the complete privacy the bitcoin innovation offers. Short-term email is going to be the ideal solution to this issue. You may also write and send emails on your own! Now all you need to do is send your untraceable email and it's going to be delivered using the options you selected.s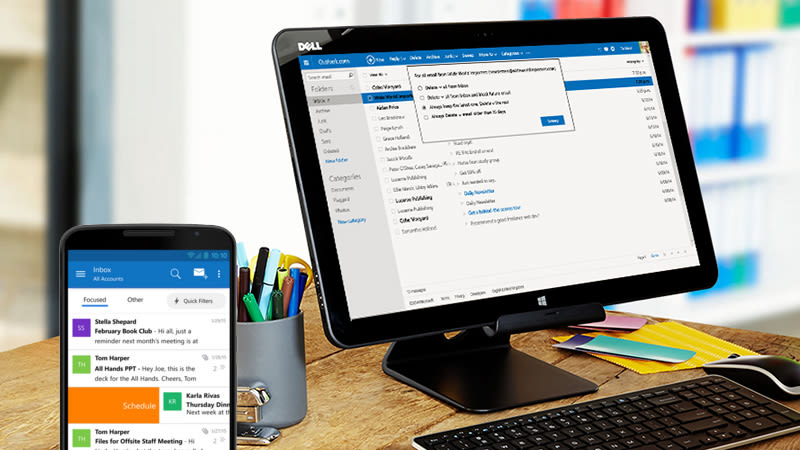 A temporary email address should only be used in the private environment and much less a principal email address because it's only temporary and the emails are automatically deleted after a particular moment. Temporary email addresses are amazingly convenient and an excellent way to enjoy all the advantages of the internet without the junk that accompanies it. They enable you to take advantage of all these services without the deluge of spam you get after signing up to many of these kinds of services. It's possible to either set your very own temporary email address or find a randomly generated temporary address that's automatically updated.
Temp-mail.org

– It is one of the most popular among all and offers quite advanced throwaway email service.  give an option to modify your email completely from the username to the address part. It is reusable and has variable purposes. It is free of cost and requires nothing but registration.

Mailinator

– It is popular among those who can pay a small sum for getting its services. it has three modes. One is, 'individual mode' which is free of cost and limited to one person only. Second is team mode in which a group of people can have access to a domain for email services.  The third is enterprise mode, designed specifically for business purposes whereas an organization can buy a domain, email services, and storage space as well. you can also buy domain and storage space from malinator

.
YOPMail-

 It is free of cost and is quite feature-rich.  it provides quick service and can secure the original email address. Just sign up and get your disposable email address and leave all the worries about getting spammed behind. It has an additional feature that keeps your incoming messages for 8 days. However, you can manually select and remove them according to your needs.

Burner Mail-

It's a one-click disposable email generator and perhaps the fastest of all.  you simply generate new ideas every time you want to make yourself anonymous and prevent your original account from getting spam and getting sold out by your vendor unknowingly.

Guerrillamail

– It is not yet another disposable email service but it is very handy. Each time you visit their website, the default ad is created for you. Either use this default address or customize it by simply clicking on it. It is capable of storing incoming mails for about an hour for your discretion and delete set after that to prevent storage. You can choose to save an email in that one-hour time frame.

Nada-

This website Processes over 1 billion incoming emails every year and guide the user not to use their service for important and intricate nature.  It holds your incoming mail for 7 days. whether or not you access your email in the seven days it will automatically delete the email for privacy and security purpose. The biggest reason to choose their service is that they do not collect or track your personal information.

Mohmal-

This is yet another disposable email service that is capable of holding your incoming mail for about 45 minutes. After this time frame, it automatically deletes email to maintain your privacy and security as well as to save storage space. Currently, it has over 6 crores, active users.

MyTrashMail-

This is one of the disposable email services that you can use without registering yourself on the website. It offers different domain names that you can use for your temporary purpose without exposing your details.  But to use different domain names you have to register yourself on the website. 

MailExpire- 

It is one of the decent options to go for a while using a disposable email. It has a special feature by which the user can customize the lifespan of their mailbox.  The privacy of users is totally in their own hands by using MailExpire. It is free of cost and requires no registration.

DontReg-

As the name suggests you can start using near services without registering on the website.  it came to be bigger better and faster than most of its competitors. it can be trusted for the safety of your temporary email inbox.

10minutemail: 10minutemail is one of the most popular and widely used Temporary Email Service for free. You may even sign up for a ceremony temporarily with this email address. This Temporary email support is simple to use and much more reliable concerning privacy.
For me, the best way is to make a temporary email address, also referred to as a disposable email address. A temporary email address is handy in circumstances where you don't need to share your principal email address because of the chance of spam. No matter your reasons, you can make a temporary email address in under a moment.
Other useful guides:
Wrapping it up: There are some other services also like MailEater,10minutemail, SpanMotel, etc. That can be used for using disposable email services. that the list above will fulfill your needs several of your requirement domains. But again disposable emails cannot be trusted 100% regarding the privacy safety and security of your data. So, use these services wisely and make sure not to share any important detail revealing your stuff via these disposable emails.