Turbo VPN is a virtual private network for wider. it is a China-based application available for both Android and IOS users. a VPN is an application which routes your internet connection Through The Frozen VPN private server. Changes the internet's route from your internet service provider to its own private server.
People use VPN to access websites or web pages that are banned in their geographical area .many users use VPN for security. a VPN can hide your internet traffic. it kind of creates a tunnel that protects all your data. it says you from hackers, trackers and IPS trackers, etc. Turbo VPN does the same with your networks. it is a widely used VPN Service Provider for stop let's see what features of turbo VPN.
Security- It provides full security even on the Wi-Fi hotspot. you can use your internet without being tracked. you can browse safely and anonymously. Nobody will able to keep an eye on you. nor can anyone access your data.
Free- It is free of cost application. it doesn't need any chase. it provides you free of cost VPN Service. it doesn't need any money for the security.
Mobile data careers- It works fine with Wi-Fi, LTE, 3G, 2G, etc. It doesn't slow down data and network speed. It provides the qualities of a VPN with high speed.
Encryption- It provides encryption growth and data sharing. It doesn't allow any data without encryption. it is the most stable proxy service of all ages. These were the features of the Turbo VPN. but Turbo VPN was in many controversies lately it is who said that Turbo VPN is a Chinese company whose data is handled by the Chinese Government. and the encryption it provides is not up to the mark that's why people are searching for its alternative.
Also Read: 10 Best VPN Services
Top 5 alternatives of turbo VPN
Here is a list of the 5 best Turbo VPN Alternatives for your Android and iOS devices to stay safe on the Internet.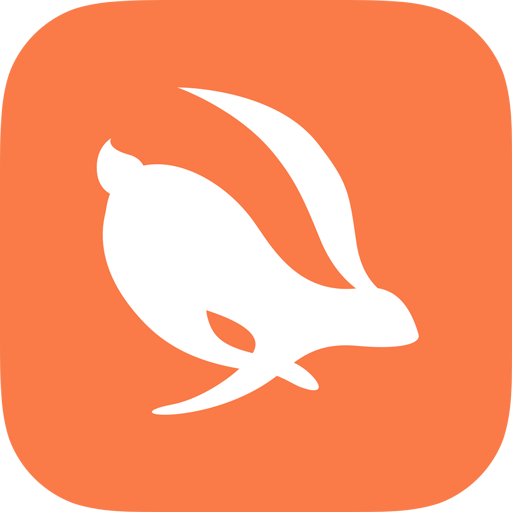 Proton VPN
Proton VPN is the most significant Contender and alternative to turbo VPN. it provides you many features. one of them is unrestricted data. It doesn't let you go anywhere unidentified. also, it provides the network to its fullest speed. It doesn't hamper the network speed. it provides a decent number of a server that you can access. you can get multiple servers for a location. USA, Netherland, and Japan are the major locations that the server provides. It provides security to a high extent. it can't give access to any of your data to any other party. but Proton VPN asks you to log in after which it provides, its features for public use. but don't worry about it worth it. Any of your data to two third-party Proton VPN is a Switzerland-based company.
Proton VPN is operated by the Swiss company Proton Technologies AG. It works on Android Linux Windows and IOS. It has a total of 809 servers operating in 50 different countries. It also provides encryption which is way better than Turbo VPN. It provides ironclad security and all-around privacy protection. The proton VPN is more trusted than any other VPN down there. if you want to access a website that is banned on geographical condition and also you want to take care of your privacy then this is the best app you can find.
Windscribe
Windscribe is another VPN provider which can take over 10 countries across the globe. It is said that the windscribe does not track any user data so it's completely secure. Windscribe is a Canada-based application. It is available on android and IOS. You can use up to 10GB of bandwidth per month. It will never temper your network speed and will provide a high-speed network. It is super easy to use as it has a pretty simple user interface. It also provides the feature of auto-enabling and disabling the VPN when you get home or join a Wi-Fi network. Some people complain that they can choose which app can go to the VPN tunnel or not. this app allows you to choose which app should go over the VPN tunnel. this feature is called split tunneling.
Windscribe also encrypts all your data so that nobody can spy on your browsing activities. Its policies are pretty secure as it says that it will do not track any user data. It is a fully secure application that you can trust. It provides four protocols to choose your own VPN. You can choose from many options like open VPN, UDP/TCP, IKEv2, and STEALTH. It includes major countries like the USA, Canada, UK, and many more. It is also available on Windows PC or as a browser add-on for Chrome. You can also use it on Firefox and Opera.
Psiphon Pro
Psiphon Pro is one of the most secure VPN in the market. it is said to be the most transparent app available. It was a very small company when it started. It provided a proxy system at the University of Toronto. Its only drawback can be that it is fixed at 2 MB per second. It is free software that doesn't have any data limit. This application is most particular about this privacy policy.
It also doesn't need any registration process which means your user data is safe with you. You can also see in-app usage stats. It allows you to choose your own customized proxy settings. it is an open-source VPN Service Provider but it provides the best security. It provides relative parallel access to everything on the internet through its server network. You can say it is the most trustworthy application.
Tunnel Bear
There is also a great opponent of turbo VPN Service. It is a free service but it offers only a 500 MB of data limit in a month. The data limit is quite low but it provides top-notch quality security. And this data limit is only limited to the free application. It stops password and data theft as it provides high-end security. You can use and public Wi-Fi and still it's gonna protect you from these types of issues. So that you can access any content insignificant in the region. Most of the time your internet provider or network owners can see what you are doing online. With TunnelBear they can't see anything to stop the contract for keeping an eye on you.
It is also launched a new game server. It prevents speed throttling and unblocks apps and websites that are blocked by the school servers. You can create your own private space on the internet for safe browsing. It was lightning-fast speed and also provide encryption by default. It provides AES-256 bit encryption. it doesn't choose any weak encryption. It also consists of a simple user interface that ensures easy usage of the application. it also provides support 24/7 whenever you need any assistance.
Betternet
It is the last alternative to Turbo VPN. The major reasons that it is an alternative to Turbo VPN are. First of all, it provides unlimited data without compromising its security. It doesn't provide less security with unlimited data. It provides unlimited data and high and security. no one can identify or track you in any manner. Secondly, you don't need to sign up to use free service in this. This means your user data is safe with you. Upgrade of turbo VPN as it consists of and has security and privacy. This app is also been developed in Switzerland. Betternet LLC is the developer of this app. The laws which protect the privacy and security of the user are made in Switzerland. Your user data is well guarded by the GDPR and EU's ironclad privacy laws.
Every application has its own drawbacks. Betternet also has a drawback which is, you cannot select your location manually. it chooses the best location for your network. It is also available on Android and IOS. It provides pretty good internet speed without lacking. it doesn't provide buffering or speed throttling. (it provides a feature called Incognito browsing. You can turn your browser into incognito mode and you can lock out all the traffic out of your internet.