When you update your PC or laptop to Windows 10, the Microsoft forces Internet Explorer to your system. Unfortunately, you cannot even prevent from letting Internet Explorer install in your system. The issue with this automatic installation is that you may experience certain incompatibility issues while visiting several websites or web pages. This is the time when you will want to uninstall Internet Explorer. If you are not using Windows 10, then it is easy to uninstall Internet Explorer, but with Microsoft Edge as the default browser, it pushes the Internet Explorer 11 to support the old web pages with this modern web technology. But in case if you rarely come across the old web pages that use Internet Explorer then it is easy to remove Internet Explorer completely. Talking about Edge, it is the new browser that comes with Windows 10 but also installs Internet Explorer to face some incompatibility issues.
How to uninstall Internet Explorer in Windows 10
Well before you think of how to remove Internet Explorer Windows 10 it is important that you rely on Edge for your web pages and other websites because once you uninstall Internet Explorer, you may face browsing difficulties. Also when you learn how to remove Internet Explorer Windows 10, you must first install some other browser like Mozilla Firefox or Google Chrome to continue the browsing without interruption. You may sometimes feel the need to search for how to uninstall Internet Explorer 11 in Windows 8 as well because though IE is a good browser to rely on but creates certain trouble with smooth browsing.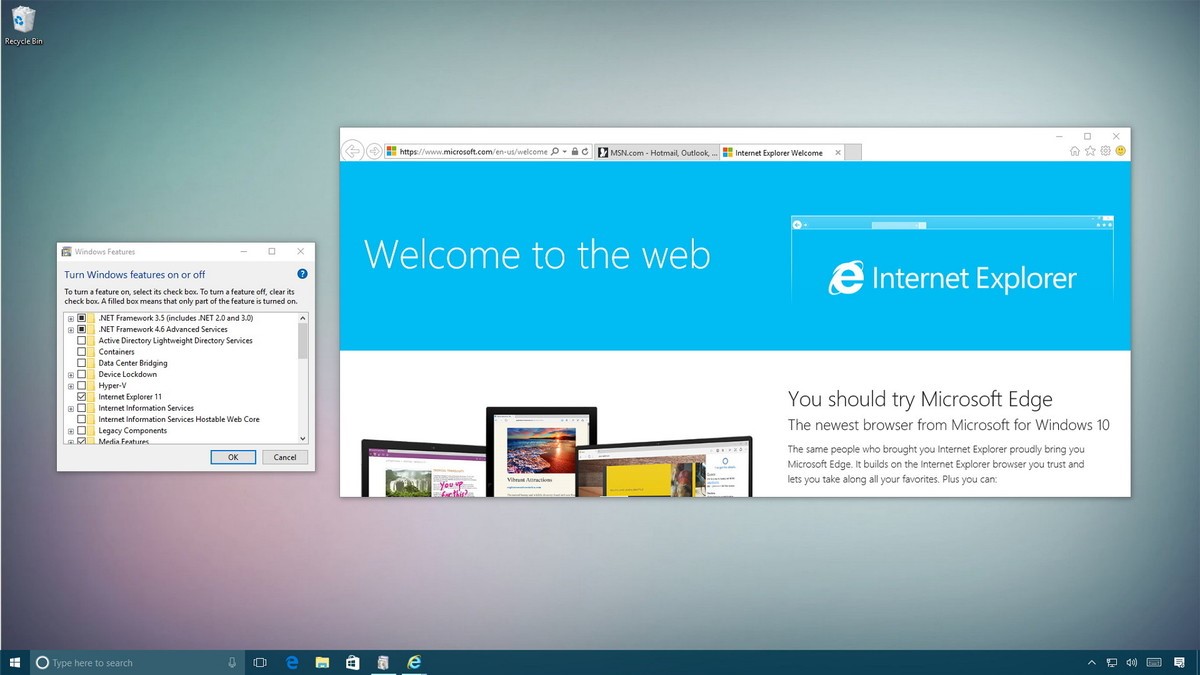 Turning off vs. Uninstalling of IE
Anyway, you need not worry for how to remove Internet Explorer Windows 10 as it can be done easily with just a few steps. So far I have been saying about how to uninstall Internet Explorer, but on the other hand, you must know that Microsoft will not allow you to completely uninstall Internet Explorer from your system. You will be only allowed to disable all its effects that it has on the OS of your computer. In this way when you will turn off the Internet Explorer it will have no effect on the third party applications that otherwise would use IE to function. Also since IE is part of the operating system, therefore, cannot be completely removed. Still after when you have turned off the IE, you will not be able to use any of its features that are almost equivalent to uninstalling of IE. Sometimes even after turning off IE some of the files will not be removed. Now after when you have uninstalled the Internet Explorer, you will no longer see the iexplorer.exe file and simply restoring the IE folder will also not enable the IE again.
Also Check: How to Speed Up Internet Connection
It can only be launched again when you will use the Windows feature by using the backup from Windows by the corresponding configuration that will restore IE. Some third-party application uses the IE therefore after turning off will not break those applications. So to uninstall Internet Explorer is easy with Windows features and since we are familiar with shortcomings of IE with updating to Windows 10, we also look for how to remove Internet Explorer in Windows 8 and its other versions.
Points to Remember
When you begin to consider the ways for how to remove Internet Explorer in Windows 8 or Windows 10, then you must remember certain points. If you have been using Internet Explorer in the past for your OS and it has stored some valuable information you must copy or have a record of that content before you uninstall Internet Explorer. Even if you have any links saved in your favorites bar or some pages connected to the browser take a look and create a backup or just copy your relevant links to Microsoft Edge. You should also keep in mind that all the apps and plug-ins that are connected to Internet Explorer will stop working after when you once disable the Internet Explorer. But apart from this, there will be certain other apps that may experience difficulty in working. So you must make sure that all the automatic updates are turned on.
Why uninstall Internet Explorer?
One of the main reasons to uninstall Internet Explorer is security concerns as IE is always known as notorious for the security holes it has. Although Microsoft has worked to improve the security of IE, it is still a target of many.  Therefore removing the IE enhances the security because the smaller footprints always increase the security especially the programs that use the public Internet. Therefore Microsoft supports two browsers to improve safety. On the other hand, compatibility can be one of the reasons to keep the Internet Explorer for there are some web apps that only support IE. Therefore one can always go for keeping two browsers. The Microsoft Edge and IE save passwords and other details in the same local registry, so uninstalling IE is no problem.
Methods to uninstall Internet Explorer
Usually, you can uninstall the Internet Explorer using the following two methods. One way is to turn off the feature through the corresponding Control Panel app for Windows, and the other method is by using PowerShell. Using PowerShell method you can uninstall Internet Explorer from multiple machines remotely.
Method 1- Using Control Panel
Step 1- Right-click on the Start button to head to the Control panel. Or search for Control Panel in the search box.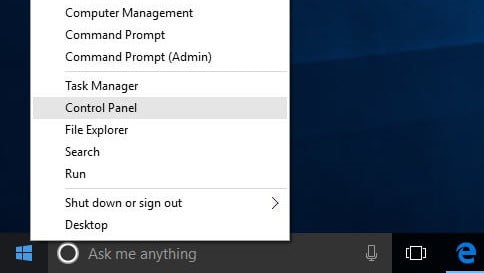 Step 2- Once it is opened then click on the Programs and Features.
Step 3- Then from sidebar choose Turn Windows features on and off.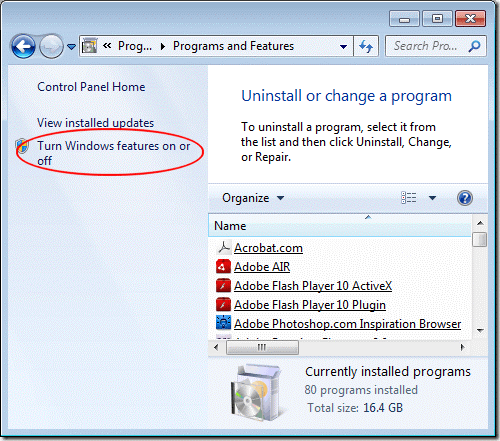 Step 4- This will open a list of Windows features. Scroll down to look for Internet Explorer. You may find it with name Internet Explorer 11, but it depends on the version of the browser you have installed.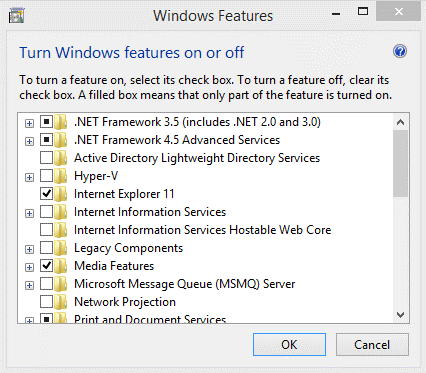 Step 5- The Windows will prompt a warning dialog box. Click Ok.
Step 6- Then click Yes to confirm and restart your computer to remove the Internet Explorer browser.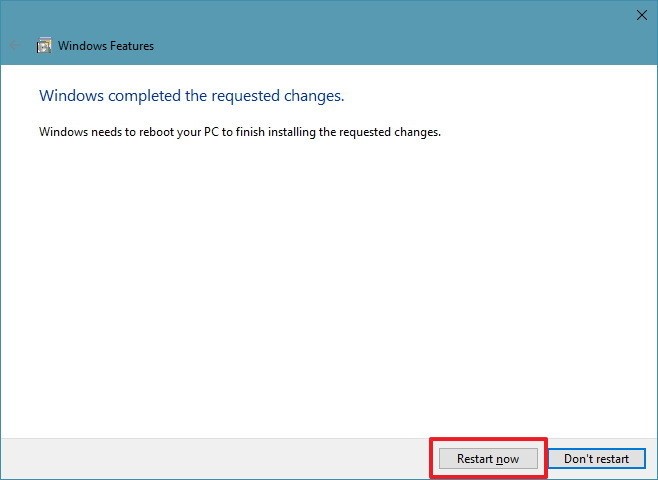 Once you will complete this process of uninstalling Internet Explorer from your system the IE icon will no longer be available. The listed Accessories in the Start menu will not show you the Internet Explorer option and also when you type in the Internet Explorer; then the search box will highlight Microsoft Edge instead. The Open with Internet Explorer option may still be shown but will no longer work. Further, if you are searching for how to uninstall internet explorer in windows XP then also the same steps can be followed. Removing IE will not delete certain files. Therefore, you can restore the app whenever you want.
So wrapping things up with advice, you should not get rid of Internet Explorer till you download the other browser to continue your browsing. Also if you change your mind of not uninstalling of Internet Explorer then follow the same steps with a little change. But if the security is your main concern then you should not wait too long for uninstalling the Internet Explorer for good.