Recently Facebook announced that they will soon release UPI Payment for WhatsApp users. And two days back, according to a GizmoTimes, WhatsApp has already released this feature for Beta users. The option is available below the chat area with Gallery, Documents, and Voice. Some beta users are using this feature and they are enjoying it. When you select this feature, it will ask you to send or receive payment using UPI payment feature. Also, you will have to make UPI account. You also have to link your Bank account with WhatsApp UPI Payment.
Recommended: WhatsApp Web Login on PC
WhatsApp Payments is currently rolling out for some beta users in India for Android users. Using this UPI payment feature, you can send money directly to receivers bank account. However, there are many UPI payment app available for Android and iOS, but as we know WhatsApp is one of the most used social messaging app and now with this UPI feature, users can now use it for many other things.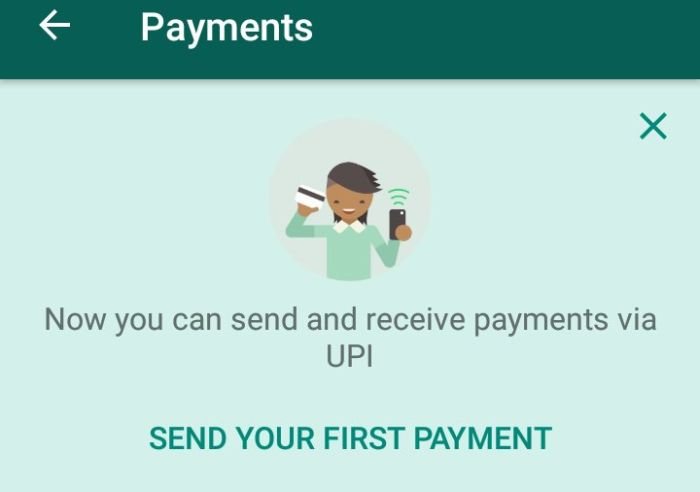 Unified Payment Interface is a platform which gives you a simple yet efficient method to send and receive money on the web. Soon it'll be launched for all of the users, sources said. Consequently, it seems the Android users have to wait a bit more before the function gets completely live. Android users will need to get under the hood slightly. Some users will be allowed to check the Beta version. Now it seems its 200 million users in India may not need to wait too much time to find the feature, which will make it possible for you to transfer money to your family and friends with a couple of taps.
Whatsapp UPI Payments – Setup & Use
If you currently have a UPI account, you need to verify it through SMS; else you'll be prompted to create one. You will first have to ensure your bank account is UPI-enabled and you own a friend who has the feature which can be found on their device. The sum will be subtracted from the bank account, and it'll reach the chosen contact's account. Once done, it is going to request that you decide on the Bank Account to add and the setup is going to be completed. Be aware that the mobile number that is linked to bank account. Then you must select your preferred bank account to attach with WhatsApp UPI Payment.
How to add bank account for WhatsApp UPI Payments
Step 1: Open WhatsApp App and go to Settings > Upgrades inside WhatsApp.
Step 2: From the Bank Accounts > Insert New Account alternative.
Step 3: Accept and Continue > Verify Mobile number.
Step 4: Next, pick the bank account.
Step 5: Soon you will see UPI Setup screen.
Step 6: You can repeat these steps to add multiple bank account.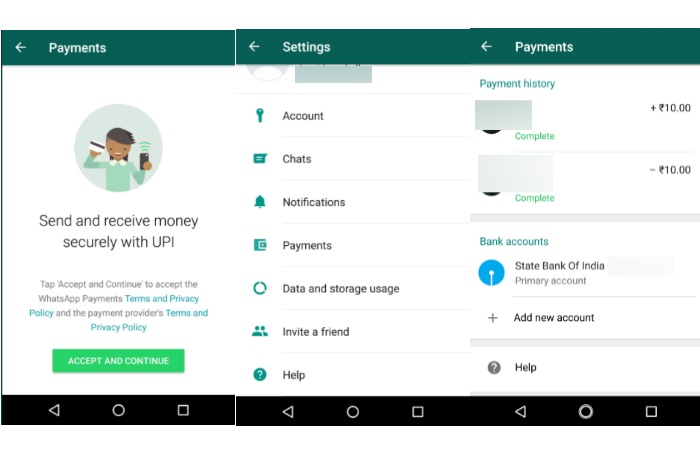 How to send cash via WhatsApp Payments
Open the chat to whom you wish to send money > tap the Attach > tap Payment > Enter amount.
To authorize the payment, enter UPI PIN of the bank account.
Click the contact you prefer to earn payment. So that it's possible to make payments. The payment features incorporated in the WhatsApp Beta will allow the businesses to remain in touch with their clientele and execute a transfer. The payments are going to be through UPI but for the time being, it simply shows banks and the bank account that's linked, but the account isn't getting added. If WhatsApp UPI Payments go live, it may be among the simplest way for users to send and get money as the development of usage of WhatsApp is known and one doesn't need to use an external app for UPI payments. It's not clear when WhatsApp payments may be made available in the united kingdom. Though the WhatsApp Payments will be restricted to peer-to-peer payment and might not initially provide merchant payment.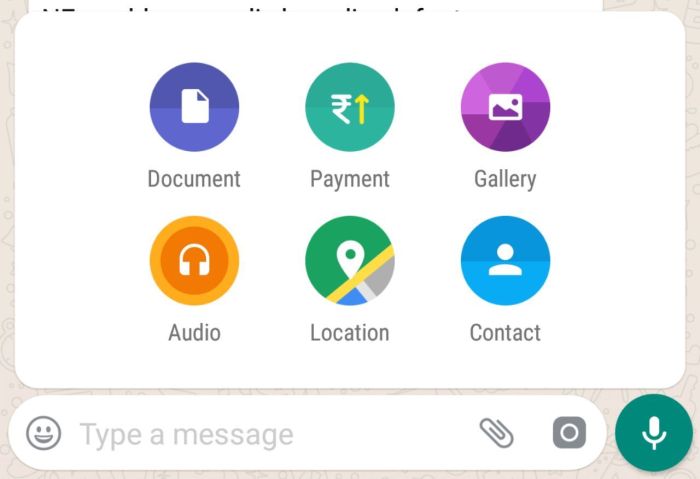 You have to be keen to learn more about the way you can transfer money to your pals, via WhatsApp. Just wait a couple of days and, yes, through your favourite messaging app WhatsApp, you're going to be in a position to send money to your family and friends soon. Once done, choose the contact to whom you wish to send money. Unlike the majority of other wallets apps, it does not need money to be kept in the app to create digital payments. Also, money can be transmitted by going into the phone number. You would find it possible to transfer fund from your account to a different account.
Also Read: Cool and Funny WhatsApp Group Names
Mobile number is confirmed, you will be supplied a list of banks that you can add to earn payment. Whatsapp number needs to be linked to the bank. You've got to authenticate your contact number and select your bank. Next, you've got to confirm your contact number and click next to finish the approach. Your phone employs the proximity sensor and microphone to allow the payment. If you currently have one, you are just going to must verify it with SMS.
Also Read: Stylish Girls Profile Pictures
Thanks for reading this article regarding Whatsapp UPI Payments and how to use UPI Payment in India. Comment below if you need any help.