Windows 10 operating system which was released in 2015 by Microsoft has now 400 million active users and things was officially claimed by Microsoft in a recent interview. Windows 10 is really a beautiful OS which has a lovely user friendly interface and many new features like cortana bot, new start menu, Xbox application, multiple Desktop at one time and many more. When Windows 10 update was rolled out, it has many bugs in it. On Windows official forums we have seen people who are facing issues where they are not able to open search menu, cortana is not working properly, DLL errors, Kernel security failure error and many more. When these problems were reported to Microsoft, they started releasing update to fix all those errors and bugs but some of them were still facing the same issue and for that we have to manually fix it. In this tutorial we are going to focus more upon Windows 10 Search not working issue. Yes, you heard it right, we are going to see how we can fix up the Windows search not working problem in no time.
If you are suffering from Start menu and search problem in your Windows 10 OS then you have come to the right place where we have written few methods in detail on how you can solve windows 10 start menu search not working.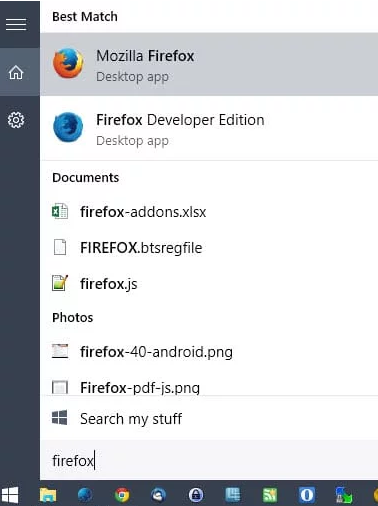 How to Fix Windows 10 Search Not Working Problem
Windows Search Not Working problem can be really a big issue if you rely on Start menu like me, If I want to open any program or game, I just press Start button and type the name of program and game and it appears on the screen, I always try to keep my Desktop clean and that is actually good practice, isn't?
So before moving to the solutions the very first thing I want to recommend you is Restart your Windows. A simple restart is always a solution for major problem which are going currently in your PC and who know it might works when the system is restarted.
Solution 1: Enable Windows 10 Firewall and Disable Antivirus
So here is the thing which you should try after restarting your windows, in this solution we are going to Enable the firewall settings and disable out third party antivirus, in my case I use Quick Heal Antivirus and so from settings I'm going disable it for a while. When you encounter problems like Windows 10 Search not working, Kernel Security Failures, etc. The first thing you should do is disable your third party Antivirus from its settings, there are chances that your Antivirus is blocking that Windows feature.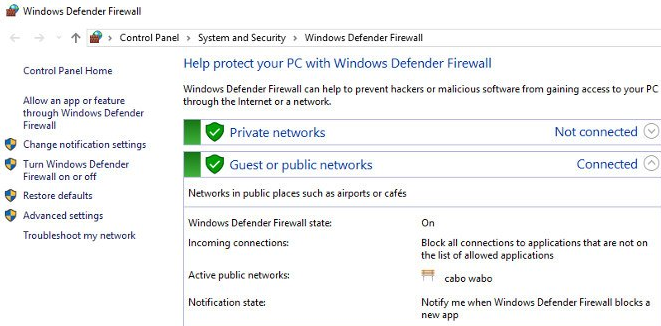 Once we are done with disabling the Antivirus, If you are worried about security then let me tell you that, Windows defender is already running in background. Now we have to enable the Windows Firewall, this part also help many Windows users to solve search not working issue.
Solution 2: 
 Use the Windows Troubleshooter
In this solution, you don't need to restart your system, you can perform the steps without restarting the Windows, this solution might not work for your but it has worked for many users and so its better to follow it manually.
In first step, press Windows + R button, type Control Panel and Hit enter.
Now change the view to Large icons and locate Troubleshooting option, next you have to click on System and Security and inside that you will find Search and Indexing option.
Open Search and Indexing and then click on Next button, there you will find may options, you have to check box all the options especially "Files don't appear in search results" option.
Once you are done with all the ticks, click on Scan button and it will start looking for solutions.
Note: It windows troubler shooter finds any problem then it is automatically going to solve.
Solution 3: 
 Restart the Windows Explorer Process
Windows Explorer Process, it is the process which is responsible for managing all the files and software which are stored and installed on your PC should run function smoothly without any lags or error. You will find this process in Windows Task Manager and basically we are going to Restart it from there it self.
Press Ctrl+Shift+Esc button and it will open Windows Task Manager Window.
Go to Process tab and find Windows Explorer process.
Right click on that process and select restart option.
Wait for few minutes and it will restart, now check whether are you still facing Windows 10 search problem or not.
Conclusion
So in this guide we have mentioned total 3 methods, we have personally tried all these three method are they work like charm, this is how you can solve Windows 10 Search Not Working problem, if these methods doesn't work for you then the only option left here is install a new fresh Windows. If you face any problem while following above methods then you can let us know in comment section below