Automation has been part of some major industries for a while. Car manufacturing, aircraft components, textiles, and turnkey plants produce steel and cement, which are some examples where automation is the reason for rapid development.
However, without ancillary services and other critical fields of automation, the complete progress that can allow human beings to sustain their lives without stressing too much may be a distant reality. 
Though automation allows precision fitting of the components and a significant part of the manufacturing process is automated, the sales and after-sales service is still not.
That leaves gaping holes in the car sales as the consumer prefers to head where he can meet a salesman who was good at engaging him vis-a-vis a manufacturer who made the best care in the segment.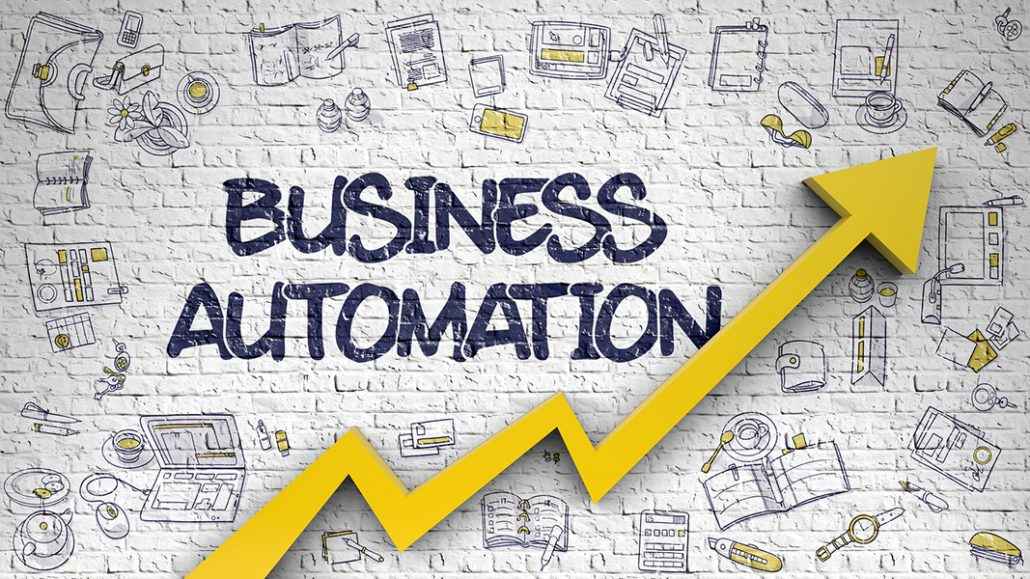 Such reasons make complete process automation a need of the hour for every business irrespective of size. 
What is business process automation?
Business process automation uses machine learning to perform repetitive tasks along the lines of an algorithm designed to mimic workflow logic. Automation can also scale the operations by removing the process snags and development issues that are a problem owing to human limitations like labor hours, fatigue, and errors.
Transparency and consistency in business operations are add-on features of automation that enrich consumer trust.
When a process is automated in the right way, it increases productivity and efficiency and helps the business scale the growth graph. Automation of repetitive tasks is known as RPA, and data analysis is known as process mining. 
Also Read: Before You Get an Instagram Account
What process should be automated?
Any process that has more tickets needs automation. Consider a busy restaurant on the high street on weekends. The number of consumers waiting to be seated is just as many as the one's dining. 
Guests who are waiting can be given a quick response code to scan, which allows them to access the menu on their smartphones.
They can place the order for their drinks before an empty table comes up. In this manner, instead of walking away, the consumer is engaged, and they may not complain if the cocktails speak for themselves. 
In this process, the steward who is already busy attending the tables is hardly stressed as the automated ordering system has taken care of the waiting guests. It works out to be a great business strategy in the long run, with consumers willing to come back regularly for repeat business. 
Automation can be considered in all organizations where the footfall of the consumers is high or online inquiries for products and orders are overflowing the human capacity to service. Instead of working less, automation aims at removing redundancies in a process. 
When a process is automated, intelligent data extraction is used to eliminate tedious time taking processes and hasten the delivery of workflow. 
Organizations such as cab services and dark stores have revolutionized the automation of a process where a consumer can order a cab from the comfort of their home and expect that to arrive in a few minutes. There is no time-consuming process of dialing a local cab service agency and requesting the cab which is often delayed. 
Similarly, people don't have to plan elaborate grocery lists and shop all of them at once. It is a common fact that though families pick wholesale from places like Costco, most items are usually wasted, especially the perishables like the dozen cans of soup, out of which more than 8 were never opened.
This can now be avoided by ordering perishables, as and when required, through dark stores that have cut down the delivery time to fractions of the past. 
Grocery giants and even the pop and mom shops can come up with dark store concepts which are micro fulfillment places that will minimize the delivery time to less than 10 minutes.
The whole success of dark stores is dependent on minimum to nil dead stocks. This is possible to achieve when the entire process of category management, inventory, accounts payable and receivable, and ordering system are automated. 
How can automation scale a business?
Every benefit of automation, directly and indirectly, helps in increasing business growth.
Here are some core benefits and the impact on the business scale when a business is automated:
Seamless and error-free process
When automation is applied to a function, it will be tried in a manner that removes the process deficiencies that existed because the function was hitherto operated manually. 
For instance, take an example where an automatic hydraulic mid-size crane is used in a warehousing business. Before the crane was used, manual labor was employed to load and unload.
There are limitations to the work timing, and even if the operations are run round the clock, it has to be done in three shifts. 
The loss of time when shifts of employees sign in while others log off is significant. There are other breaks like lunch, water, and restroom breaks that humans need.
But with an automatic machine, there is no need for any of these breaks or loss of operational hours. With human errors removed, the process is completed in record time, and productivity increases. 
Accurate predictions and actionable calls
Businesses that can use data effectively will be the ones that can reign on top. The decisive actions that need to be taken for business strategies in an automated process use machine learning and neural networks that help in heavy data crunching and aid in accurate results with even recommendations for the next call of action.
This process helps in mitigating risks and helping businesses always stay a step ahead.
Also Read: Before You Play at Online Casinos
Conclusion:
The best impact of business process automation is in the indirect benefit that can be seen in the enhanced experience of both the employees and the consumers. Human beings and the relationship a business maintains with stakeholders are paramount for a successful existence. 
While RPA aids in automating repetitive and rule-of-thumb tasks in the best possible manner, process mining helps a business stay relevant in a competitive world with ever-changing consumer requirements that can be easily deciphered through automated consumer insights platforms.