The internet has made everything possible. All you need is in the tips of your finger. Every day, an average person searches about 10-20 things on the internet. If you are a college student or an industry professional, then this can even go as high as 100-200 things a day. But a normal search includes texts mostly. In some cases even images. But what about an audio-based search? Have you ever wondered "How to Find Out What song is this Online?" What if you heard a song somewhere and can't find the song by its lyrics? You were watching a TV or web series and some songs got stuck in your head. You try every word you heard but either it didn't work or showed flawed results. Would you give up? Well, I suggest you don't. If you can just sing it to your computer, you will get the whole song. 
You read it right. After the text-based and image-based search, the searching mechanism has evolved to an audio-based search where all you need is a few seconds of humming or actual piece of audio to get your desired song. Earlier you needed to play that song in a certain app but that only worked if you have the song. So what about some broken pieces that you need to connect. This system recognizes the music or humming pattern and matches it against its database to get you the song. 
Apps like SoundHound and Shazam became gained popularity due to their feature that told the name of the song as it played along. But that time was to evolve and id.mi.com guess the song just by listening to the tune or a small part of it. So many online music ID services came into existence that was capable of identifying a song by the users singing it in the microphone or playing a small part of that song and even uploading a tune or some part of that song. these online services simply match the file for recorded audio against its database to find a suitable music match. different websites have different sizes of audio databases so so you might have to try more than one music ID service to get your desired song. Here is a list of such music ID services that you can use to get the music ID of your desired song.
Has it ever happened that you were trespassing down the street or by the random party venue or passing by car with loud music and you hear the song that immediately gets your attention and want to know what the song called is? Well, in that case, you get very curious to find it online so that it gets added to your playlist. Usually, it happens that you miss out the melody but catch the few lyrics, or you know the song but exactly cannot recall it at that moment. Well, I can understand that the situation becomes quite awful and you want to identify this song as soon as possible. But you need not get disturbed with humming anymore as the digital techniques have now made it possible to find out online what song is this. By just humming the tune or searching through broken lyrics you can know online.
What song is this? Identify Songs Online
There are ample of songs finder app that let you to find out online what song is this and also tell you what song is these lyrics belong to. You can get complete details of the song with these apps available both for the web and for mobile devices. These digital apps tell you the film this song belongs to or the artist that has performed this song. It is the fact that we cannot take music out of our lives and with such advancements in music technology listening or play the songs has become more attractive. So today let's talk about music and the apps available that let you find out online what song is this. So to deal with your curiosity of which song am I listening to the following apps will prove to be useful for you.
Also Read: Why is My Internet So Slow
Now there are many different voice processing and voice recognition tools that allow you to find out what song is this online. But apart from this, various virtual assistants in our mobile phones also recognize songs and see online which song is this.
SIRI in iOS
Siri, the virtual assistant of Apple devices, is efficient in its capabilities as one of the coolest things it does is helps you to find out online. Siri recognizes for you the music and identifies the song. All you have to do is long-press the home button to initiate Siri. Then whenever you hear the song say "What song is this" or Name the song or What song is playing right now? Just sit back and relax as Siri will do its work by listening to the song that is playing at that moment and will tell you the name of the song. You can also tap on the result to view the song in Apple music and listen to the song either a sample or by purchasing it.
Google Now for Android users
Now if you are an Android user then you also have a virtual assistant that is inbuilt on your device. All you have to do is go to Google now to know what song am I listening to. Just launch Google now and say What song is this or just name a song and press or tap on OK. Google will listen to a song for a while, and you will be with the results to your question of what song am I listening to.
Cortana for Windows users
If you use Windows phone, then Cortana will help you find out online. You can ask Cortana to identify the song by putting a question like "What song is this, " and it will recognize the song for you. It requires the installation of no apps as this is an inbuilt feature that identifies your song when you have a hard time to remember it.
Songs Finder Apps for Android & iOS
Here are some of the best apps that let you find out song online.
1: Shazam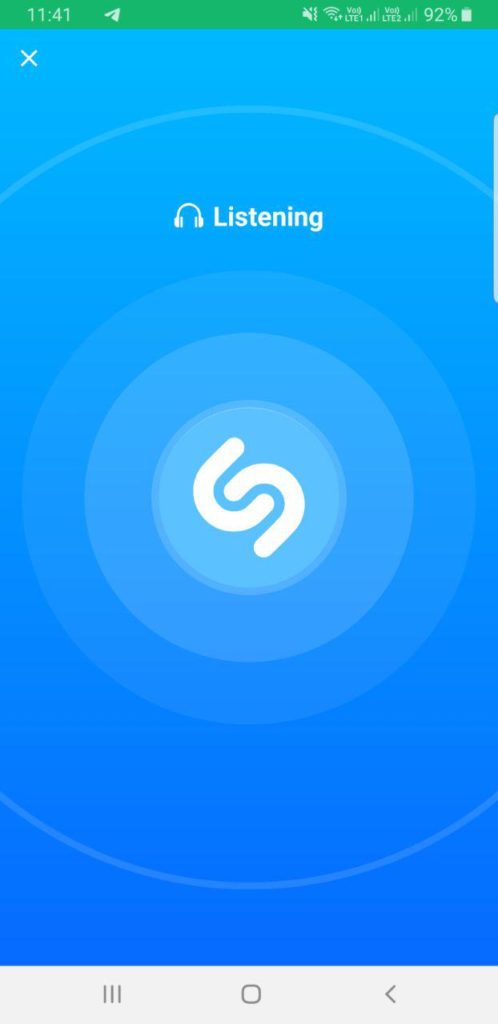 The most popular app in the world of music or song finder is Shazam that needs no introduction. This app is the king of all music recognition apps with its massive database. All you have to do is let Shazam listen to the song that you are playing be it from any source like TV, video recorder, YouTube or any media. Shazam will immediately identify the song and name it. This app is available for all users like Android, iOS or Windows and is available both for free and paid version. With Shazam, you do not only identify the song but also get the lyrics to sing along with it. Shazam even remembers the song that it has recognized and even works with an offline connection.
2: WatZatSong: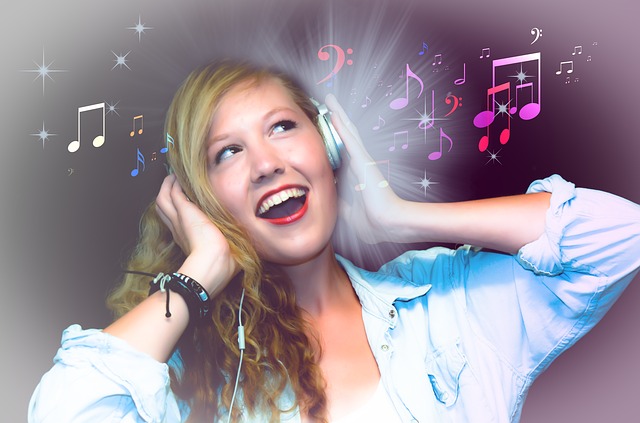 Name is similar to what is that song? Its concept is slightly different. it is a community-driven music identification website where people join and contribute to the identification of songs. all you need to do his upload an audio file and ask the question "what is that song?" reasons to consider WatZatSong are:
Driven by a community of people who love music.
No bot interaction and every response you get is from some individual who has heard that song and can contribute to your answer.
You don't need to speak to the microphone. You just have to upload sample music which can be anywhere tune or a small part of the song.
Highly responsive users solve your query within minutes.
To use this service all you have to do is make sure that the audio is audible and your query will be solved.
3: Soundhound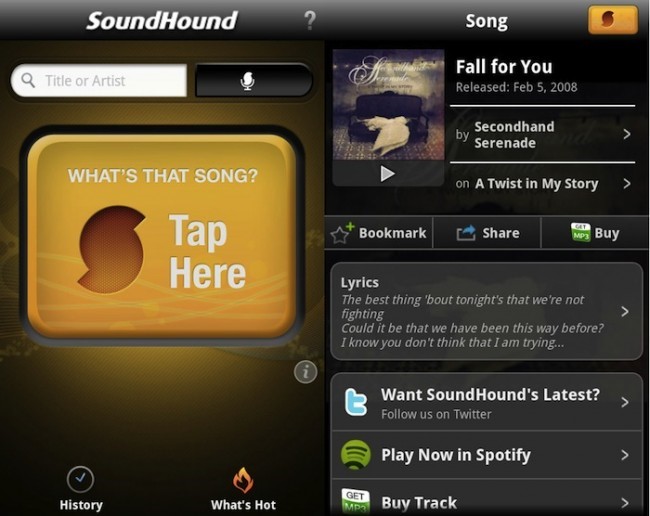 Next to Shazam, is another great song finder app named as SoundHound? It is a helpful app that is ahead of Shazam as well as it can recognize the song by simply humming the tune of the song that you want to identify. Even if you don't remember the lyrics, there is no need to worry for with just some part of the lyrics the app recognizes the song. It is a very precise app and is quite fast and instant as well. With this app, one can share their results on social media as well. This app supports many platforms like iPhone, Android, Blackberry, etc. You need to launch SoundHound and hum your tune to it, and your song will be with you. So very easy to know what song am I listening to, Right? You can easily know what is this song called (I meant, the song which you are listening to.).
4: Lyrster:
This app works best joining the broken pieces of your search to create the result you were looking for. It traverses over 450 different lyrics websites like a lyrics search engine to connect the dots you gave it. It's the best choice for you if you still have the lyrics fresh in your mind. Just put in Lyrster and get the music ID. Although it is text-based but searches better than most. Reasons to consider Lyrste as your Music ID service are:
All you need is some broken parts of the lyrics that are still fresh in your mind.
More than 450 website traversals make it robust and efficient in search results.
Every day new songs can be searched because these songs have already been uploaded to one among 450 different sites it travels through.
All you need is a few connecting words that resemble the lyrics of the original songs.
5: Musixmatch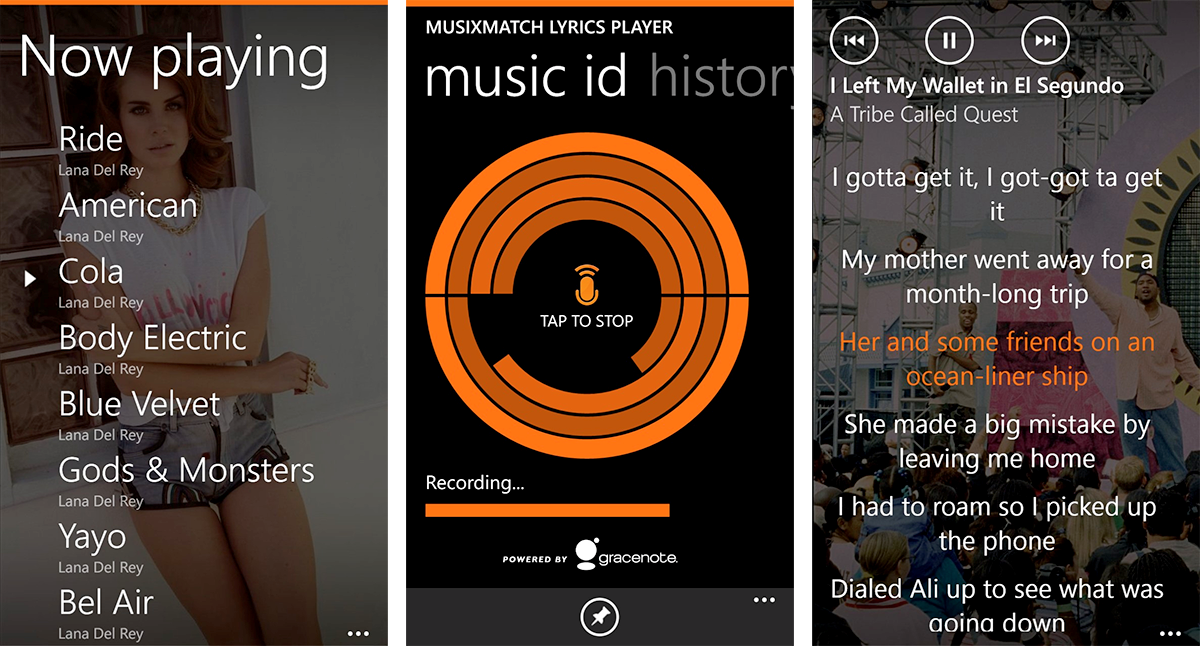 A creative app that finds songs for you based on lyrics, Musixmatch is great to use. An App which works with your query of what song is this lyrics? This app quickly identifies the song that is getting played around you but not with voice recognition. It is just not an app but a music player that can be used to play your music library as well. This app works when you tap on its hamburger menu icon and then click on identify lyrics. Musixmatch them will recognize your song and will give you results of a song that matches the audio input. This app is great and works quite well
6: Midomi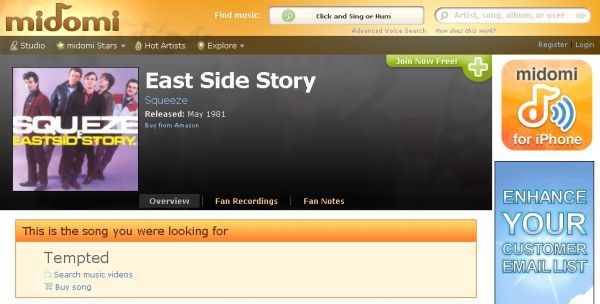 It is also a community-driven service connecting over 2 million active users that share the love for music. people usually respond within minutes of an active query. apart from being community-driven Midomi has one more feature that makes it a decent choice. in Midomi there is one additional feature that makes it different and robust for use. it is sing in the microphone feature. all you have to do is just Hum the music or sing a10 second part of that particular song you need to search. Top reasons to use this music ID service is:
Community-driven service with 2 million active users to respond to your query.
Use voice sample to sing a 10 second part of the song to search it within the database of Midomi.
Narrow down your search by filtering through songs, lyricists or song titles.
Pre-existing database to search your music from.
All you need to do is, keep your background noise-free before singing it to Midomi.
7: Musipedia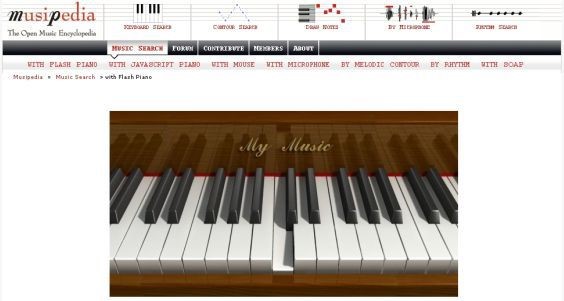 Next in the row is Musipedia app that allows you to identify your song or music in wealthy of ways. Be it tapping on a super simple keyboard or by drawing the musical notes and searching the melodic chorus using Parsons code; this app is the perfect match for the song that is playing in your head. The attractive feature of this app is a sweet flash based piano keyboard it has using which you can plunk the music that you are trying to recall. When you hit the notes by use of virtual keyboard this app will play the same back again to make sure it is the same required song. Once you have set the song, you can hit the search button. This app is more used to identify the classical music but is equally good with the identification of other songs.
8: Track ID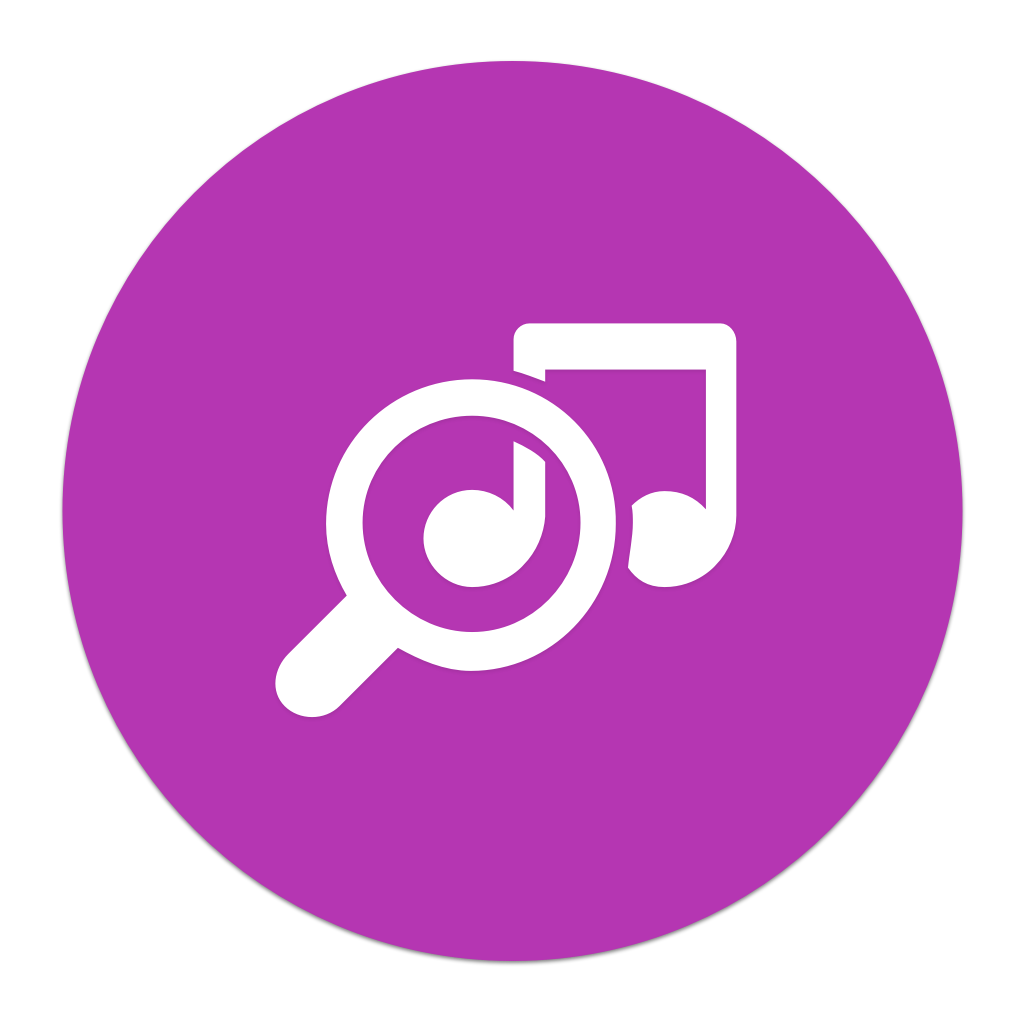 Next, you have Track ID, a music finder app by Sony. This app works very efficiently, and it recognizes the song super-fast. The results you get from this app are on point. It even saves the song in your history tab in the app itself. Apart from history tab, two other tabs come with this app. The first tab is the Discover tab that identifies the latest or newest song by keeping jobs divided as per categories. Second is a Live tab that recognizes song based on the song playing around you. With this app, you also get the option to find playing what song is this YouTube, share it and much more
9: Audio Tag: This website is similar to Midomi. The users can simply search for songs by uploading a small audio clip that they have and in return get the full song. Even if the clip contains no artist name or label, Audio Tah can search it for you. It is also a decent choice if you want to want to search for music online.
10: NameMyTune: It's very easy to use. Plug your mic and sing the lyrics or hum the music you want to get hold of. It is similar to Midomi and quite responsive. It has a pre-existing database to search from.
All these Music ID services are free of cost and only require your input. You can use these services to check for the songs you liked but couldn't find. You can also use Shazam, MixMatch, SongKong, or SoundHound if you hand on the whole song by some friend but couldn't identify ii.. So just like this, there are ample of other song finder apps and recognition tools that make it easy to find out the songs that are playing around you, but you do not get the lyrics or name of the song. Is it not interesting to get rid of the track stuck in your mind using these apps or tools? If it is, then do not forget to try them out and enjoy your songs.
Hope you liked this article on How to Find out What song is this Online on Android and iOS smartphones. Comment below if you need any help.