With the growing technology, people have developed new ways of talking with the help of internet service. Omegle is one of the most popular free video calling websites that allow users to interact with literally anybody at any corner of the world. It has recently become famous considering this website is used as a means to socialize and grow contacts.
Moreover, it doesn't require the users to register or make an account of any sort, which makes it more straightforward and time-saving.
Omegle has grown as the most significant source of knowledge as well as entertainment. However, due to its over-use and particular glitch in technology, the users may face a connection problem.
The users, when trying to video chat, may see the most common phrase 'Omegle error connecting to server' appear on the screen. There might be several reasons discovered as to why this happens and appropriate solutions are also found to rectify the same.
CAUSES OF OMEGLE ERROR CONNECTING TO SERVER
There might be a couple of reasons from the user's end or the website's end that may cause the problem. The first cause for the error could be that the user may be banned from using the service due to the past. However, a new account can be created to uplift the ban and use Omegle services again. 
Fix Omegle issue 
Whatever may be the cause of the error, precise solutions are mentioned below, which can prove to help resolve any error. However, based on its purpose, the solution must be applied to obtain relevant results.
1 – Connecting Omegle using VPN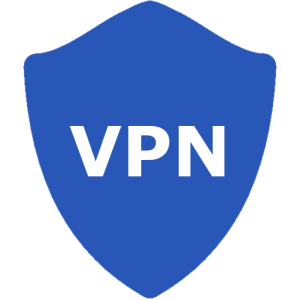 The first solution which has proved to be quite useful is to use a VPN to open the Omegle website. However, using VPN in some countries is illegal and banned; therefore, it might appear on the user's screen as can't connect to Omegle using VPN'. If there is still a problem, the user can contact the network provider and check if using a VPN is okay.
2 – Removing Cache and Cookies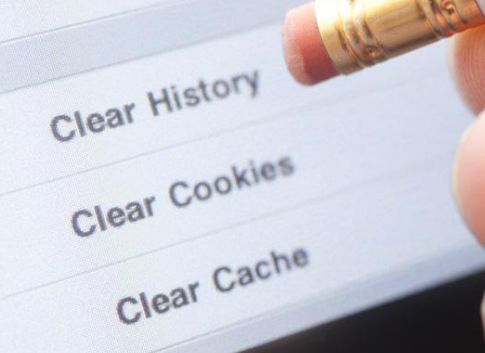 At times where Omegle is not working and doesn't seem to load in the first place. Such problems can be solved simply by erasing all the cookies that the browser uses. This makes sure the proper and smooth functioning of the website again without disrupting any previous information.
This is the easiest method although Omegle technical error won't be solved by this method; it is worth a shot. For deleting cache and cookies from the beginning, Google Chrome, Mozilla Firefox, and Safari have an option in the advanced settings where the set function can be performed by clicking 'clear now'.
3 – Flushing DNS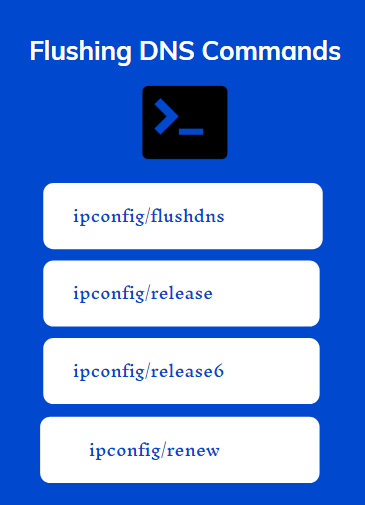 In such cases, it is also essential to flush DNS since DNS cache memory creates a lot of problems. The error of DNS mainly arises when accessing specific websites; therefore, it has to be all cleared out before connecting the site again for a smooth process.
4 – Helpful Commands
A set of helpful commands can be used to rectify many network connection problems. One of the commands could be to run in Command Prompt, which will help in rebuilding and reacquiring DNS and IP settings. 
5 – Proxy sites and proxy extensions for browser
Sometimes when Omegle doesn't connect to a server with interests, it is not a serious problem rather than a technical glitch from the website. Therefore, this problem can be solved by closing the website and connecting it to the stranger again.
If this method doesn't solve the said problem, then proxy sites can be used. Proxy sites are an alternative to standard websites. Proxy sites are useful as it doesn't take as many cookies and can also open unauthorized websites. 
Open proxy sites and enter Omegle URL on the bar to access the website. Apart from proxy sites, there is also an availability of proxy extensions for the browser. Instead of the regular browser, 'hola' can be used in replacement in countries where Omegle is banned. 
6 – Contacting Internet Service Providers
If the methods mentioned earlier do not work, there might be a problem with the internet modem and internet service providers as well. The best way to solve this error is by rebooting the modem and wait for it to fix. During poor connection, rebooting helps in better user connection to the servers and therefore may solve the problem. Rebooting has proved to be efficient in saving majority problems regarding server error. 
Apart from rebooting, contacting the internet service provider is also a good idea. Sometimes the error is beyond us, and it is mainly from a third-party source. The Internet service provider can be contacted to assure whether the internet connection is running properly for the network used. However, if there are any restrictions or limitations imposed, the same can be solved by sorting out with the network service provider. 
7 – Contacting Omegle
The errors may also arise from the Omegle website end itself. This is beyond the user's capability to rectify.
Therefore, the best way is to reach out to Omegle and check whether there is an issue of maintenance or if the server is down by their end. Although this rarely happens, it might be possible; therefore reaching Omegle to identify the cause may be useful. 
If you are facing other issues then comment below. We will help you.