Android is one of the most widely used mobile operating systems, it is known to all people nowadays. We are quite a dependant on your mobile phones, and Android mobiles are popular due to their simplicity & user-friendliness. Apart from the various dynamic features it provides, hidden codes are one such functionality you need to know about.
Secret codes of Android are such hidden functionality that isn't shown to normal users. If you can access such codes, then you can get exposed to a wide range of hidden things. We are going to mention such updated Hidden Android Secret Codes as of 2021, along with their meanings & functionality. So let's get started…
What are Android secret codes?
First of all, let's understand what Android secret codes are? In simple words, it is a combination of individual characters, numbers, and alphabets that triggers some activity. You will be glad to know that various Android tings are using which you can access the general information of your Android mobile device.
With every Android Hidden code, you can reveal hidden features right from your smartphone. You can use these secret codes by simply entering them through the phone's dialer. You must know that there are certain generic secret codes that work on every Android device, while some others are quite specific to a particular device.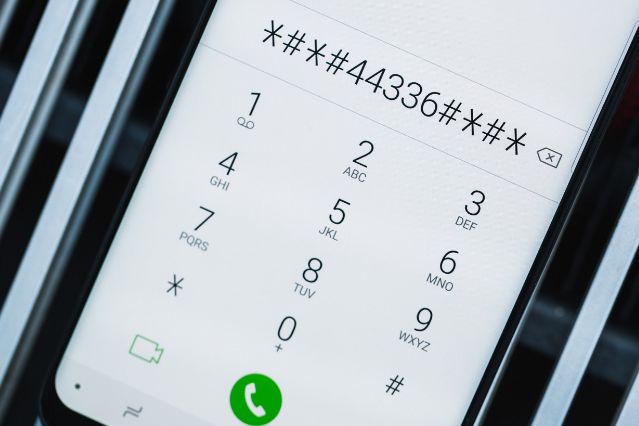 We have piled up some top Android secret codes, and we are going to present the same for you. Such updated 2021 Hidden Android Secret Codes will help you access hidden features like a pro. Hence without any further delay, let's get started with the secret codes.
*#*#0673#*#* OR *#*#0289#*#* It lets you run the audio test of your phone
*#*#8255#*#* It shows the Google talk services details through this secret code
*#*#2222#*#* You can use this code to find the FTA Hardware version
*#*#1111#*#* This code is used to find the FTA Software version
*#*#3264#*#* It is useful in getting RAM and RAM related details
*#06# It is used to get the IMEI number of the phone which is a unique identification number of each smartphone
*#*#232331#*#* This code is used run a quick Bluetooth test
*#*#0588#*#* It is used for running proximity sensor test
*#*#2663#*#* To get the information of touchscreen version
*#*#2664#*#* Used to run the display screen test
*#*#0842#*#* To run the vibration and backlight test
*#*#7780#*#* To factory reset any device urgently
*#*#4636#*#* Used to get the information about the phone and battery
*2767*3855# It wipes all the data and reinstalls the Android firmware
*#*#34971539#*#* To get the complete information about the phone's camera
*#*#273283*255*663282*#*#* To create a quick backup of all the data including multimedia files
*#*#232339#*#* OR *#*#526#*#* It is used to test the wireless LAN service
*#*#232338#*#* Used to obtain WiFi Mac address of your device
*#*#1472365#*#* It is used for a quick GPS test
*#*#0*#*#* To run a quick LCD display test
You can also check:
Android codes for Samsung
Here's the list of some important Android codes for Samsung:
Phone Model – *#92782#
Data Battery – #*2286#
Task Screen – #*7828#
SIM Phase – #*7462#
Smiley – *#9125#
Full Reset – *2767*3855#
White Screen – #*7666#
JAVA Version – *#5282837#
General defense – #*3353#
Call list – *#2255#
Android secret codes not working
If the Android secret codes are not working on your devices, then there could be numerous possible reasons for the same. It may be possible that your device version isn't compatible or supporting certain codes. Some codes are system or ROM-specific, and hence, it isn't working on your device. Another most common mistake is that users only type the code and do not dial it. Therefore you need to dial the secret code on your dialer to get it worked usually.
Latest Android Secret Codes
Here goes the list of top Android secret codes as of 2021 along with their usability..
Display IMEI Number – *#06#
Factory Soft Reset – *#*#7780#*#*
ADC Reading – *#0228#
USB Logging Control – *#872564#
Real-Time Clock Test – *#0782#
Light Sensor Test Mode – *#0589#
Software Version Info – *#44336#
View Phone Lock Status – *#7465625#
Quick Test Menu – *#7353#
Revamp Shutdown To End Call TSK – *#7594#
You can try these Android Secret Codes as per your requirements.
Also, share your feedback in the comment box.