Snapchat is one of the most popular, entertaining, and widely used social networking websites in recent times. Snapchat was launched in the year 2012, and since then it has been the darling choice of many youngsters and snap lovers all over the world. These fun and exciting messaging apps allow users to share snaps and videos with their friends and family, connect with them via Snapchat. Snapchat is exceptionally better than many other messaging and photo-sharing apps, as it endows with flamboyant filters to prettify one's pictures and videos. Additionally, it lets you add appropriate captions and doodles on your images to give details of your recent outing, a date with a soul mate, or a hot and happening family event.
The unique most feature of Snapchat is that it grants you to upload your sensitive and secretive shots or videos with your pals for a very short period. Yes, you got that right! Using Snapchat, one can share their off-the-record & confidential snaps on a temporary basis which means, any snapshot shared by you lasts for only 10 seconds on this platform. It is similar to the "story" feature of WhatsApp and Instagram.  Though, pictures cannot be saved directly, but, the other person can take a screenshot, to keep a record of any image of yours! This app can be easily downloaded for free on your Android, Windows, Blackberry, and iPhone.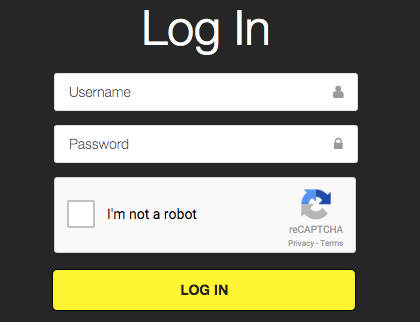 Using various messaging apps is quite handy for your mobile phones. But, people at workplaces cannot stick to their cellphones to go through the news feed and the latest updates on their timelines! In such cases, they look for an alternative, where they can access these apps all the time without getting caught by their bosses. And that's through Computers!
Snapchat Login on Computer
Therefore, here we answer all these queries along with how to fix Snapchat login temporarily failed, how to Snapchat create an account, etc.
Install Bluestacks on Windows:
Before instructing you how to and why to install Bluestacks, let's have a brief introduction of what is Bluestacks? Bluestacks application is designed by an American company called Bluestacks in the year 2009. This application is primarily developed to enable Android-based third-party applications to be able to run on PCs functioning Microsoft Windows and Mac operating systems. This application is very much a plus for users who spend most of their time working on the systems, which profits them to surf their favorite messaging applications while working, that too without having to use their phones!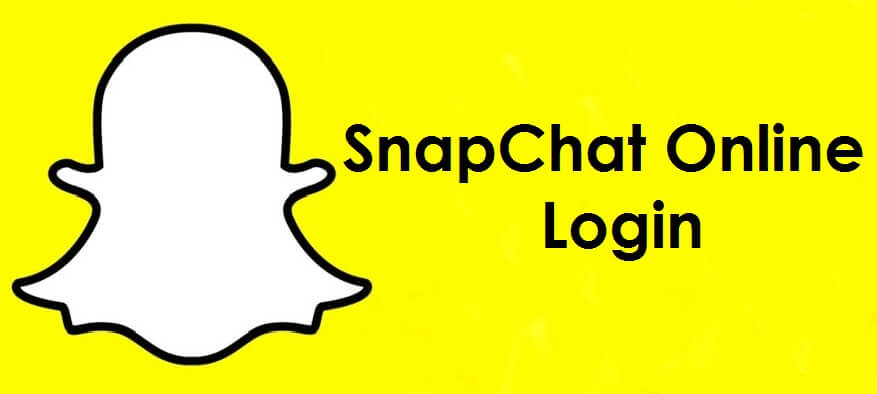 Likewise, one can easily download and install Bluestacks on their PCs and laptops to Snapchat sign-in on the computer smoothly and uninterruptedly. Using the following guidelines, you can fluently and quickly install Bluestacks on your PC's:
Visit http://www.bluestacks.com from your PC.
Once, the website is opened, click the 'Download' button to download Bluestacks.
After, the app has finished downloading, open the app to continue the installation.
Click 'Next and accept the terms and conditions, until you reach the 'finish' button.
Now, click on the 'Install' button to complete the installation process.
Finally, tap the 'Finish' button to install the application to use Snapchat online sign-up.
How to run Snapchat using Bluestacks
Once, Bluestacks is installed on your PC, run the setup process & link your Google account with Bluestacks to operate any Android application.
Click the 'Search' option to go to the Google play store to download Snapchat.
Search 'Snapchat' and click on 'install' to install the application in your system free.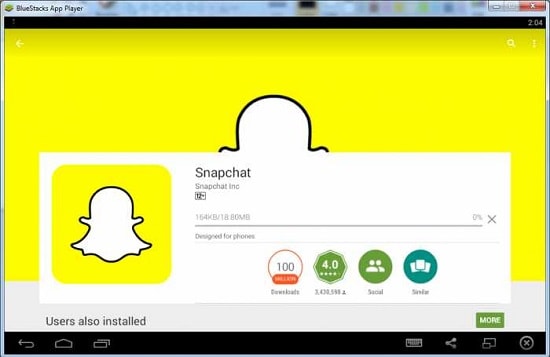 After Snapchat finishes the installation, connect with our friends, you can share images, videos and continue snapping using your computer. It's Easy, isn't it?? 😉
How to Use Snapchat For PC
Snapchat is also available for Windows PC and Desktops. With the help of Android Emulators, you can use Snapchat for PC. bluestacks is one of the recommended Android Emulators and the best in the industry. All you need to do is download Snapchat for PC Apk file, load it in Bluestacks and it's done.
Snapchat using Manymo
Manymo is an Android emulator which again helps you play with numerous Android-based applications online like Snapchat, Instagram, WhatsApp, or Facebook. The best and outstanding feature of Manymo is that it doesn't require you to download it in your system to use Snapchat. Rather, you can simply create an account on Manymo and via sign in there, can quickly access various Android applications in no time. The pre-requisite to use Manymo is that you must have a Google play account and a mobile phone or any other device registered with it. All you need to do is:
Sign up for Google Play using your Pc and install Snapchat from your Google play account. The application shall be in the .apk format, which you need to open and save it in your system.
Save it wherever you feel comfortable whether desktop, downloads, or any specific folder.
Upload it to your Manymo emulator to use Snapchat on the computer.
Now, quickly, open Manymo on your Pc and run sign up the process.
Enter your credentials to create a Manymo account.
You'll have an option to either use the free version of Manymo or the Premium version, for which you will have to pay the desired fee.
To launch Manymo, log in with your username and password.
You can choose the dimensions and resolution of the emulator by clicking on the top right option of the screen to launch Manymo.
Once the emulator is launched, search Snapchat .apk file from your PC and upload it to run Snapchat login on the computer.
Now, you can run Snapchat online. Just enter your login details i.e. username and password and continue snapping!
(Also, you can recover your login details via the Snapchat website by following the links given in Manymo, in case you skip out your username and password.)
Oops!! Snapchat login temporarily failed!!
This is the most common error faced by any user who uses a Rooted Android device to surf through any social networking website whether Facebook, WhatsApp or Snapchat! Usually, while logging in to Snapchat through your PC, you may encounter a heart-rending message like this: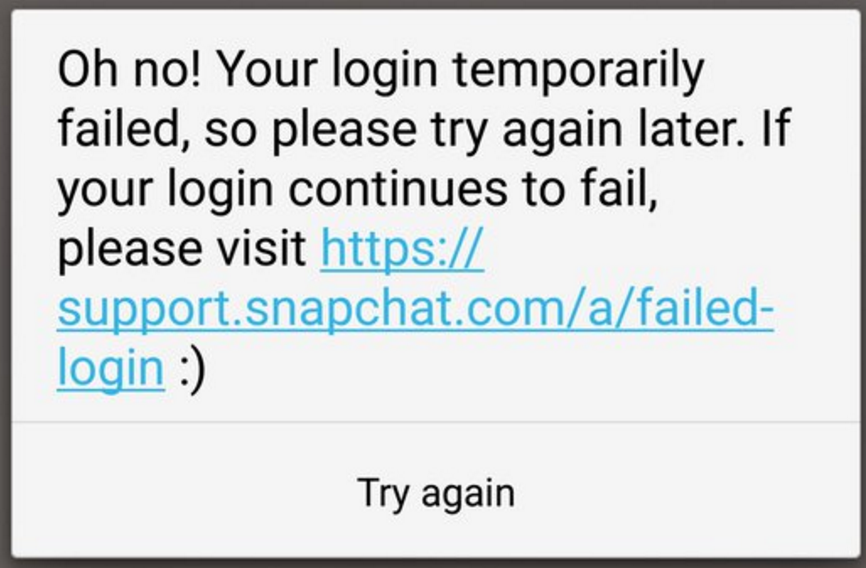 "Oh no! Your login temporarily failed, so please try again later!"
If you too experience similar distress, then, you are in right place! We can surely fix Snapchat login temporarily failed issues if you follow the below-mentioned steps:
To use Snapchat without any interruption, always use the official Snapchat application. Download it from the Google play store for free.
You should surely have a valid Google account to avoid any mishap.
Lastly, make sure, your system has the correct date and clock settings.
We hope that the tricks mentioned above prove beneficial to you & you have the world's best experience in using Snapchat using your computers. For the best results, do equip your system with a camera, so that you can share your beautiful images with your friends online and earn their appreciation. Till then, stay connected!