VLC Media Player is one of the best media players available in the market. While it is used for watching movies in high quality or playing audio / songs, not many people know it can also be used as an audio converters too. Here is how you can convert FLAC to MP3 using VLC.
FLAC stands for Free Lossless Audio Codec and is one of the file extensions for audio mode. It often happens that there is a requirement to convert FLAC to MP3. Not many people know that VLC can be used for purpose of audio conversions too. VLC can also be used for conversion of audio from video to MP3 format.
It can be possible that your PC might not have tools which support FLAC audio mode, hence it becomes necessary to convert files to MP3 format, which is kind of a universal format for playing audio files. Follow our step by step guide to convert FLAC to MP3 using VLC media player.
How To Convert FLAC to MP3 Using VLC Media Player
Step 1 – Select the file that you want to play (FLAC in this case).
Step 2 – Open VLC Media Player.
Step 3 – Select Media option.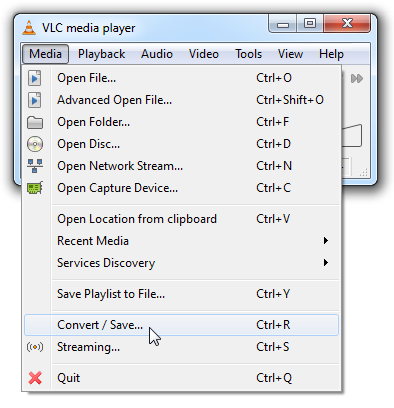 Step 4 – Convert / Save.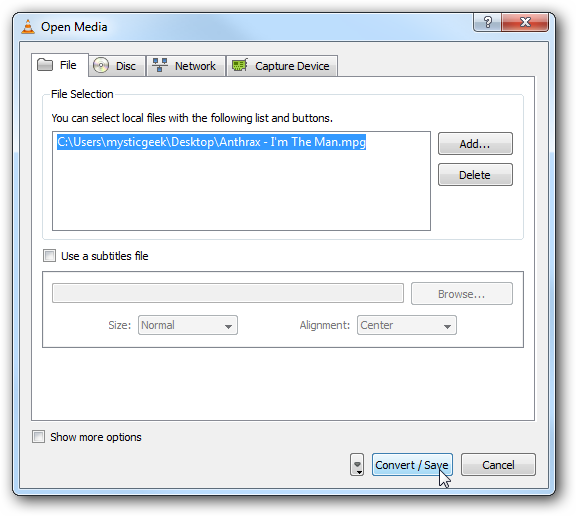 Step 5 – Go for Add -> Your file -> Convert
Step 6 – Next to the profile drop-down menu that you see, select Tools icon.
Step 7 – Select WAV Encapsulation in the Tools menu.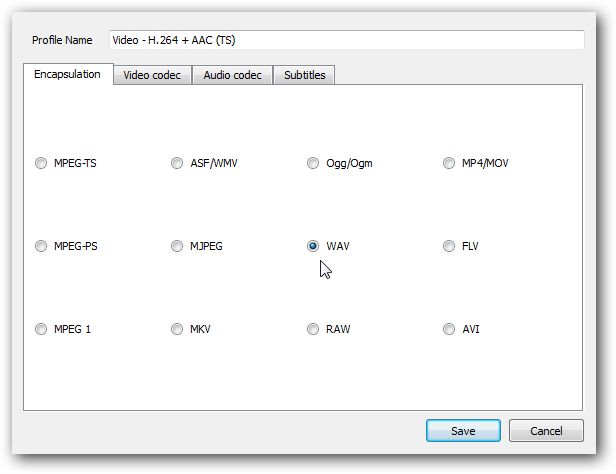 Step 8 – Then Select Audio Codec.
Step 9 – Select your Bit Rate and Sample Rate from the options.
Step 10 – Click Save.
Step 11 – Then go for Destination file.
Step 12 – Select the option Start and then change the extension to MP3.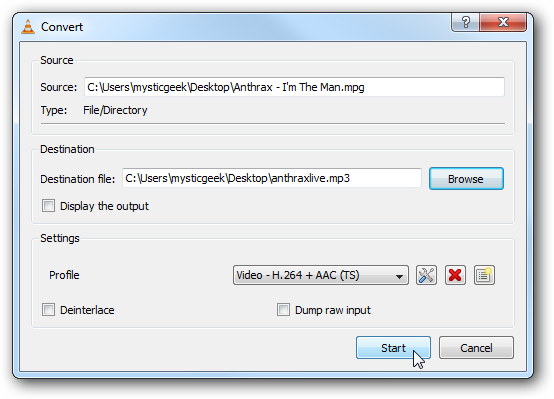 And voila! Your files are converted to MP3. Even the larger files are converted to MP3 format easily using this method. Also, remember that this method takes a lot of time so you have to be ready to give the whole process time required by it.
This way you can successfully convert many formats of audio files (which can be refused to be played by VLC Media Player), to the accepted format which is MP3 format. VLC is an effective tool for audio and video playing and also for conversion of different audio files from one extension to another.
VLC can easily convert different audio extensions to MP3 audio. There are also other softwares available in the market for audio conversion. Some of these services can be found online, where as there are some other softwares which you need to download before use.
Keep in mind to use such software which is from a trusted source only. Beware of malware content and hence do not use software from any given source. These malicious softwares can easily hack into your system and get access to your personal information, thus hampering your privacy.
For more such interesting and useful tricks and tips to get optimized results, check out our website TricksMaze.