The entire process of traditional learning is just so dull to such an extent that we have all dreaded having to study at some point. However, due to the recent introduction of Kahoot and Quizlet, classes have been so much more fun, interactive, and creative.
What is Kahoot?
Kahoot is a fun and interactive game that acts as a learning platform. Users can play the game online on their website or through the app. The game generates multiple-choice type quizzes or "Kahoots," As the player, you have to pick the correct answer. There is no complicated registration required, and anyone can play the game.
This game is being used in many educational institutes to teach the students in a more fun and interactive manner and conduct assessments that break the norm of the regular class tests. Kahoot has pioneered the process of interactive digital learning; however, in recent times, there have been applications and softwares popping up left and right that are turning out to be great Kahoot alternatives.
Why look for Kahoot alternatives?
Are you bored with Kahoot as playing it is not as fun as before? Or do you just want to try some other quiz games out there? Well, why not go ahead and play some other quiz game for a change. There is nothing wrong with finding an alternative online; this also allows you to distinguish the good quiz games from the not-so-decent ones.
Also Check:
10 best apps like Kahoot in 2021
You want to try a different quiz game as an alternative to Kahoot but don't know where to start? Here are some of the best games like Kahoot that will help you teach your class or learn in a course while having a good time:
1) Quizlet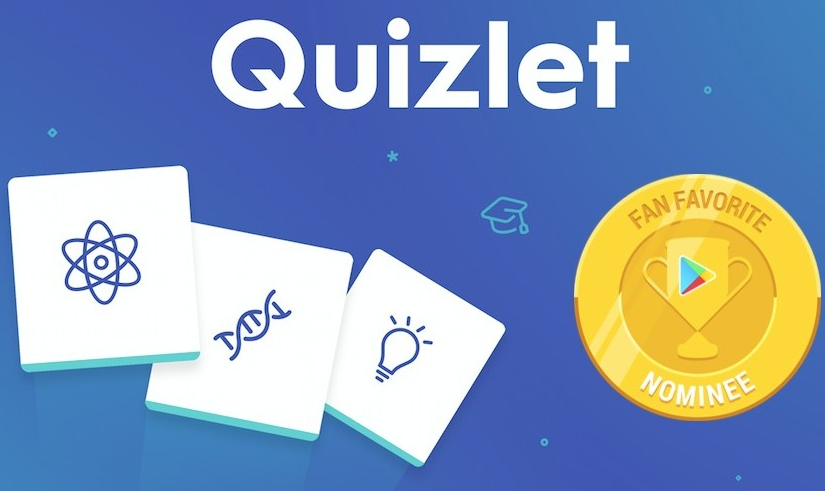 Quizlet is an extremely fun to play and educative application. It has a refreshing and user-friendly interface that makes it easy for us to navigate the different categories. There are various study materials and other ways to approach the teaching-learning interaction. You can choose between quizzes and flashcards to help you with languages, humanities, or science.
2) Acadly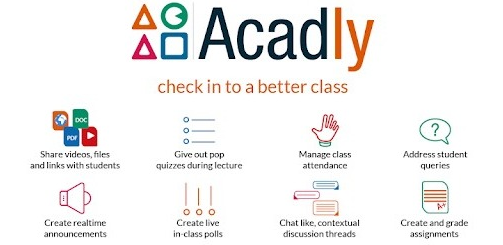 Acadly is borderline not a game; however, it also acts as an alternative for Kahoot. With the sole intention of teaching and interacting with the students, Acadly shares quizzes and Q&As for the students to learn the required things while having fun and provide the users with video conferences to help them understand better in real-time.
3) Seesaw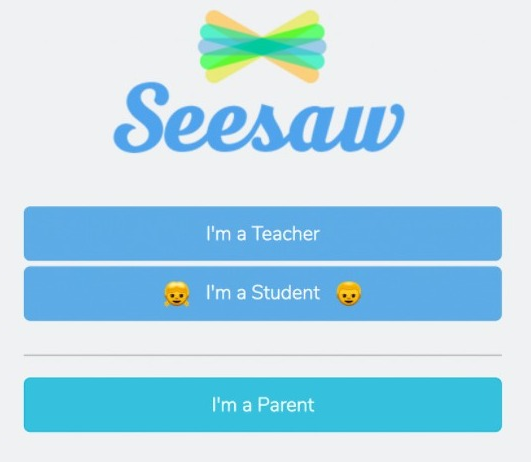 Parents, are you worried about your children's progress and wonder about the things they have learned? The teachers also have as well, are you having difficulties deciding what to teach your students when you do not know what their level of capability is? Well, then that means Seesaw is the application for you. Not only is it fun for the children to play with while learning, but it also provides the teachers with insights and all the stages of their student's thinking, and for the parents, they gain access to their children's learning activities which lets them know what their wards have learned so far.
4) Quizizz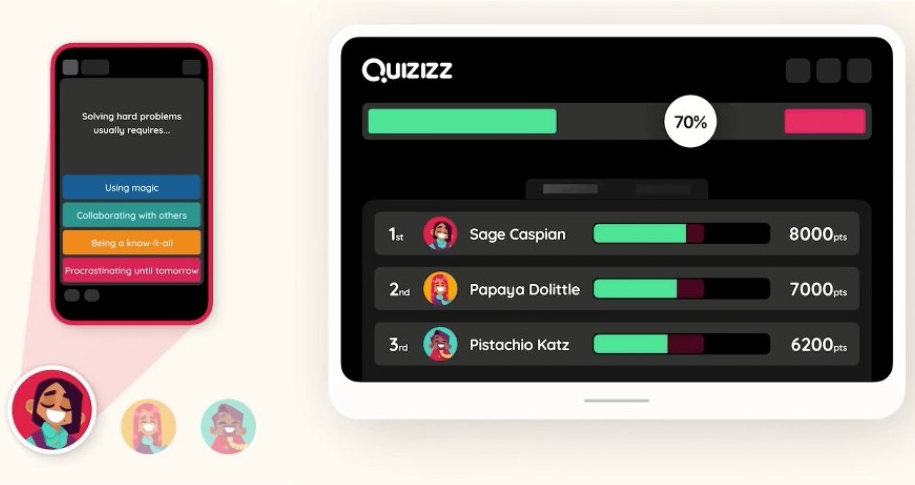 With an interactive interface that engages itself and creates quizzes in the form of games, Quizizz is a platform very much similar to Kahoot that focuses not only on making the children learn their study material but also in a fun manner. They also provide you with feedback that will help your children improve academically and ultimately do good in their studies.
5) Book widgets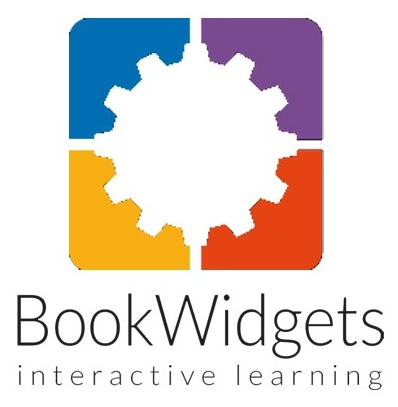 As an active platform that lets the teachers create quizzes for the students as games, Book widgets provide their services for teachers from an elementary school level to those who create professional training sessions. With over 40 different templates to choose from, the teachers can make their classes more interactive while tracking the activities of the student's live.
6) Explain Everything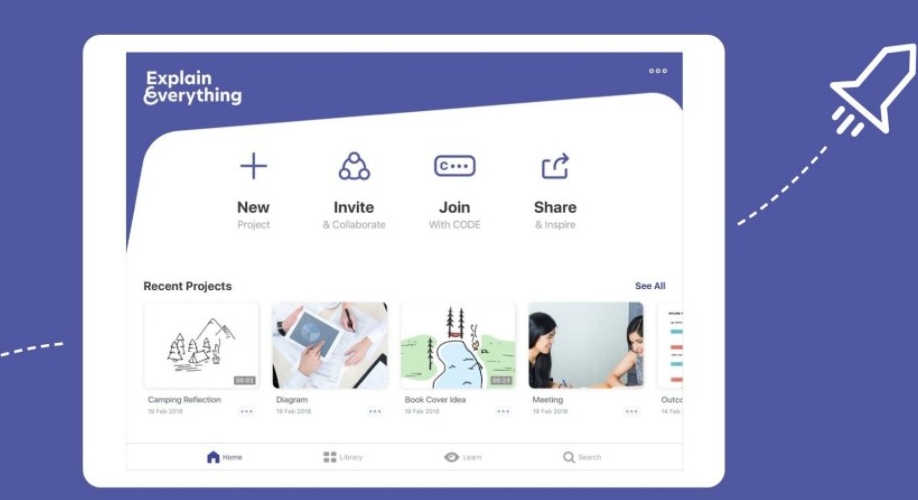 Explain everything is an online digital whiteboard that assists teachers and students to approach a more interactive and fun way of learning. With infinite canvas and recording tools, you can make lesson videos with ease. The application lets you create many games that help your students assess themselves in the form of quizzes.
7) Classtime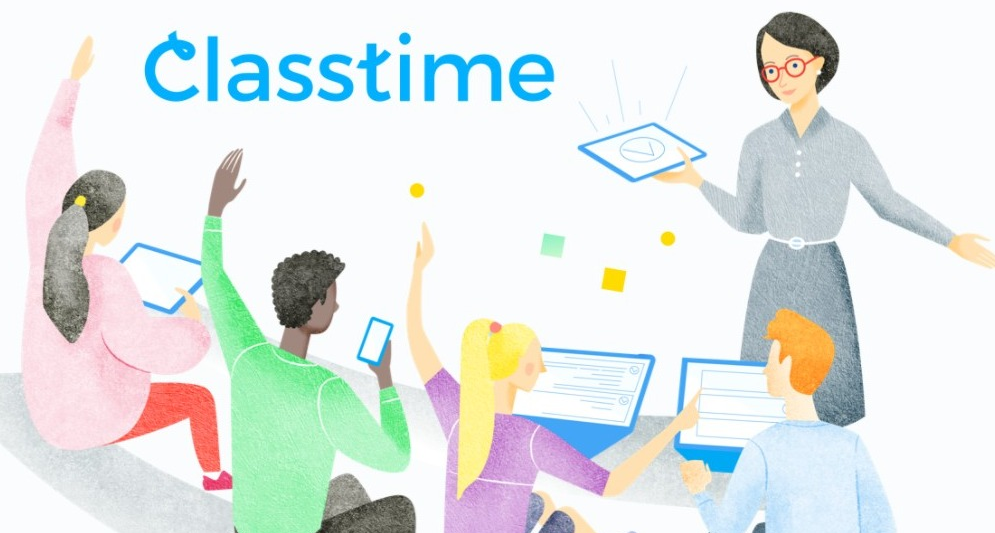 Classtime is another extraordinarily efficient and practical application for teaching and learning. As a teacher, you can create fun and interactive sessions through "gamification" and engage the students to participate as a group with class time. The app also tracks your students' progress and gives proper feedback on your classes.
8) Poll Everywhere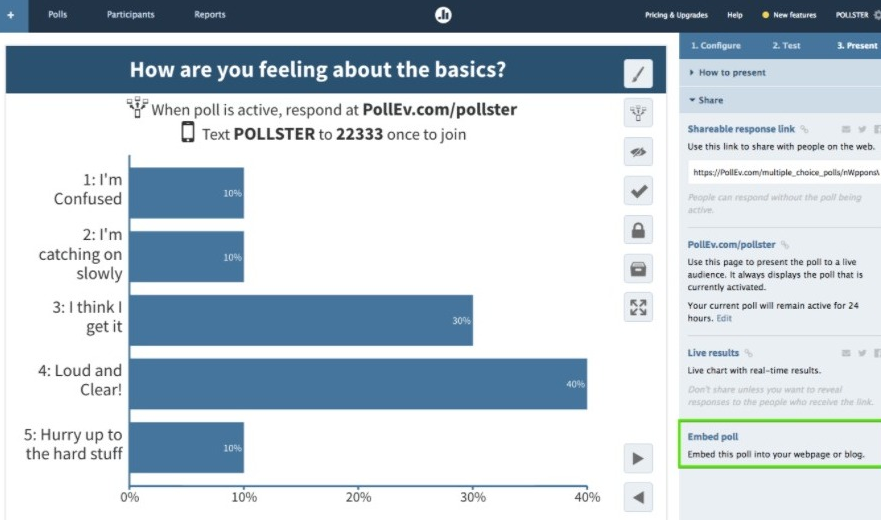 As a student, class tests are always a hassle, and as a teacher, the hassle is to grade those tests. Poll Everywhere does this problem for both the students and the teachers. By providing a platform to make fun interactive quizzes for the students, the application makes grading tests a piece of cake for the teachers.
9) Ahaslides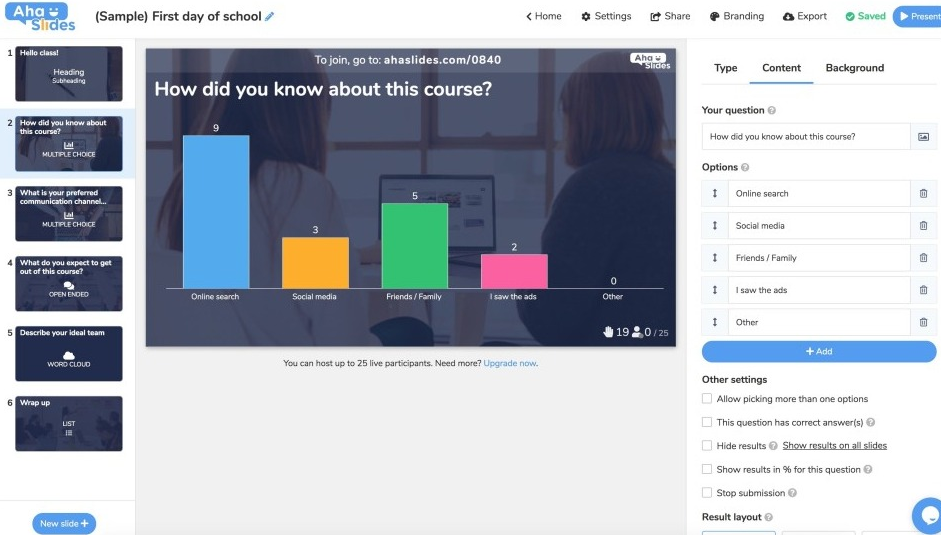 With Ahaslides, you can create quizzes and slides for a fun trivia game to play amongst your friends and family. The application provides real-time feedback from the audience and generates the players' scores at the end of the game. It is truly a fun way to spend a Saturday night with your loved ones.
10) Gimkit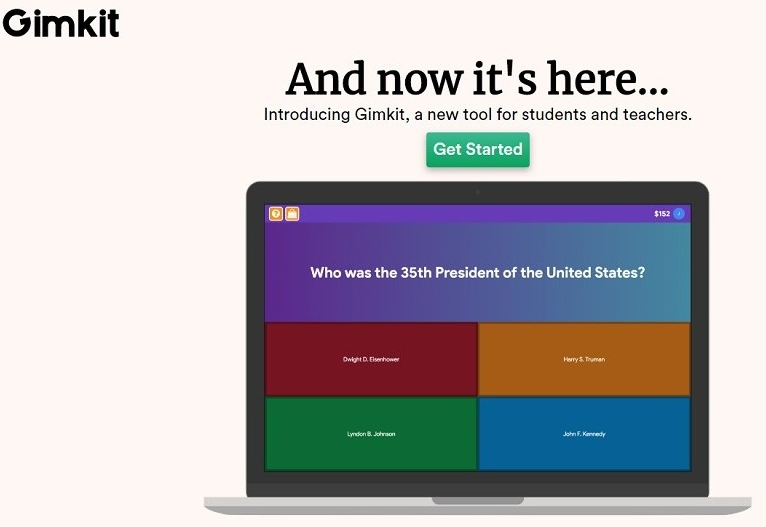 Another great platform for teachers and students alike that makes taking tests so much more fun is Gimkit. Each student can play the quiz game on their own devices at their own pace. There is also a feature where students will either earn or lose in-game cash, depending on their answer. In the app, to purchase upgrades, one can use this cash itself.
Conclusion
Games and apps that are similar to Kahoot all contribute significantly to education. With more and more teacher institutions adopting a digital learning method, softwares like these will rise considerably over the next few years. The pandemic has shown us how digital and online classes work and how applications like the ones mentioned above are necessary applications that teach a lesson efficiently and make the learning process much more fun.