Instagram has become one of the most popular platforms in recent times and a lot of users all over the world use it every day. Also, Instagram's developers release a lot of new features that the users might not be aware of at all.
One such feature is the ability to pin a comment on Instagram. Back in July 2021, Instagram announced that they are releasing a new feature that lets users pin comments on their Instagram posts.
Talking about pinning comments, this feature is not new as platforms like YouTube already have such a feature.
However, the fact that Instagram finally has this feature as well is good news. Because there are hundreds of users out there who would want to highlight one of the best comments and pinning it is one option.
It is also worth noting that creators on Instagram also like to give an update after they have originally posted and pinning a comment will be the best option once a post has been created.
Therefore, in this article, we are going to tell you how to pin a comment on Instagram.
How to Pin a Comment on Instagram?
If you want to pin a comment on Instagram, it can be done following the steps mentioned below.
However, there are a few things that you need to keep in mind.
First of all, you cannot pin a comment on Instagram on someone else's post. You can only pin a comment on your own Instagram post.
Also, you cannot pin your own comment on your Instagram post. You can only pin someone else's comment on your Instagram post as of now.
On top of that, you should keep in mind that Instagram notifies the user whose comment you have pinned.
Make sure that you have the latest version of Instagram app running on your phone. To check that, go to the Google Play Store or the Apple App Store and see if there is an update available for Instagram.
Once you have done that, go to Instagram and open any of your posts.
Inside the post, open all the comments and find any comment that you would like to pin.
Now that you have selected the comment which needs to be pinned, swipe left on the comment. And click on the thumb pin icon if you are using iOS.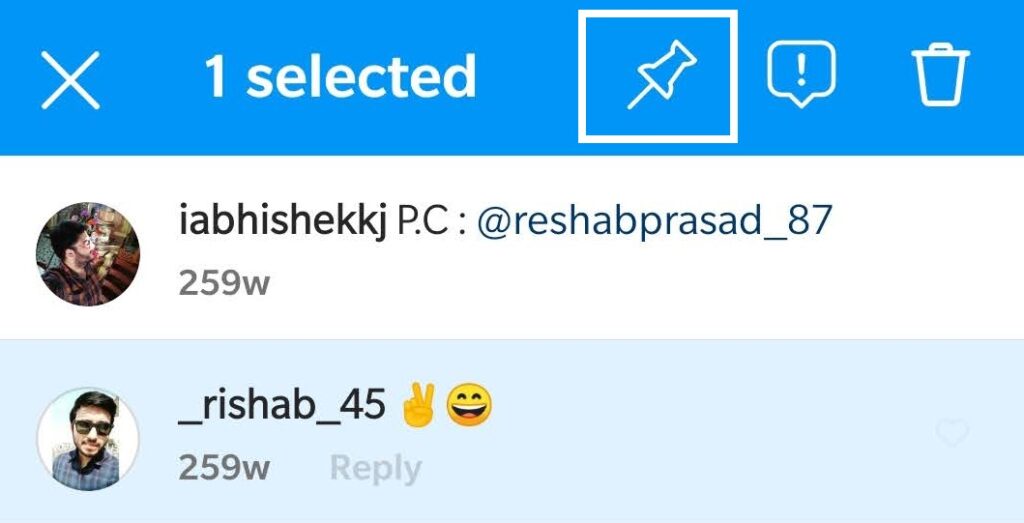 If you are using Android, you need to long-press the comment. Then click on the thumb pin icon at the top-right corner of your screen.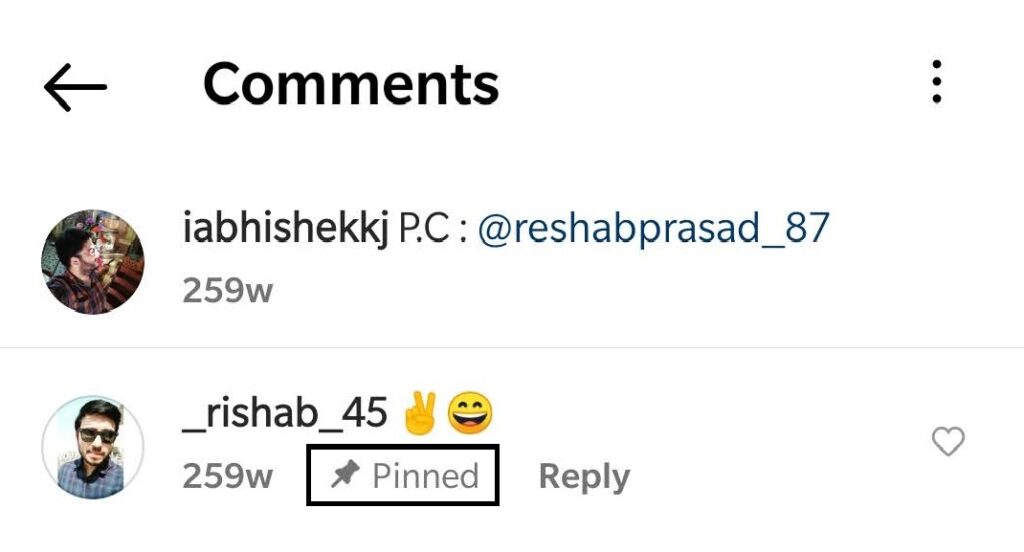 Once you click on the thumb pin icon, the comment gets pinned to the top and the user gets notified about the same.
One thing to note here regarding the inability to pin your own comment on your Instagram post is that the company has done it to counter cyber-bullying.
Basically, you must be aware that there are a lot of people on the internet and not everyone spreads positivity.
As much as there are positive Internet users, there are negative users. These users are often referred to as "trolls" or "haters".
They try to spoil someone's Instagram posts by commenting negative things about the person. This might be regarding the product they promote or something else.
Instagram says that creators can pin someone's positive comment on their post so that users don't see just the negative comments.
Other than that, Instagram does not let you reply to your own comments. This means that pinning your own comment is not much helpful as compared to platforms like YouTube or TikTok.
Now, we are not sure if Instagram will bring the ability to pin your own comment on your Instagram post. But we do not see the advantage of getting that feature anyways.