Rooting your device is like getting additional access to your device as a developer. Now if you are working more with android phones then sometimes some apps will you to root your phone to use the app. Until now so many users are doing it with the help of a PC. But that is a time-consuming process. Let me tell you another way to Root Android without PC.
Basically, If your phone's security updates are not allowing you to install any particular app then you need to root your phone that will remove security for the apps to which you have given the permission of root access. Now there are so many apps which is giving you the facility of rooting android phones without pc.
What is Rooting?
Rooting an Android device means taking over more beneficial control (known as root access) over various Android subsystems. With this, you can access all Android system files and folders. Also, you can install custom ROMs, enhance performance, increase battery life, and the ability to install Root applications. In other words, you will get instant access to the root directory of your android mobile.
Earlier, a Rooting process required some tools and complex procedures but now you can Root Any Android Phone within a minute, and that is without a PC or Laptop.
The rooting procedure which we have listed here doesn't require a PC or Laptop. All you need to do is download a simple Android App and follow mentioned steps. But there are some disadvantages of Rooting like warranty may get void. We are going to mention 7 different Android App that may root your Android phone without a computer easily.
So, which APK rooted your android phone without a computer? We would love to hear about it in the comments below. If you're having any difficulty in any of the above methods, then feel free to comment below.
How To Root Android without PC?
Rooting may cancel your phone's warranty, but you can unroot your Android phone & restore it to factory settings any time if you know what you do. Hope you have some insight into rooting & its background. There are so many apps but we have listed some best apps to root android.
Pros:
Access all files Android Files and Folders
Increase performance
Increase battery time
Install custom ROMs
Access Root Apps
Increase RAM
Cons:
Your phone might hard brick
Data loss
Warranty killed,
Random reboot
No More Privacy
Now, If you are ready to root then first do few changes in your settings. You have to enable Unknown Sources from Settings > Security if it says Installation is blocked.
Few Point's to keep in mind before Rooting:
Before going to use these apps, first follow some basic steps:
Always Take a Complete backup of your Android Phone.
Battery Should be 60% or Above.
Read all the steps first and then perform Rooting.
1. FramaRoot
FramaRoot is one of the best and popular Apps to Root Android devices. FramaRoot is available on Google Play Store.
Step 1: Download Framaroot from the official website.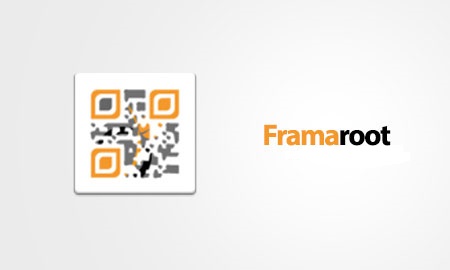 Step 2: Install it on your android phone. Open Framaroot app.
Step 3: Click install superuser and select any exploit.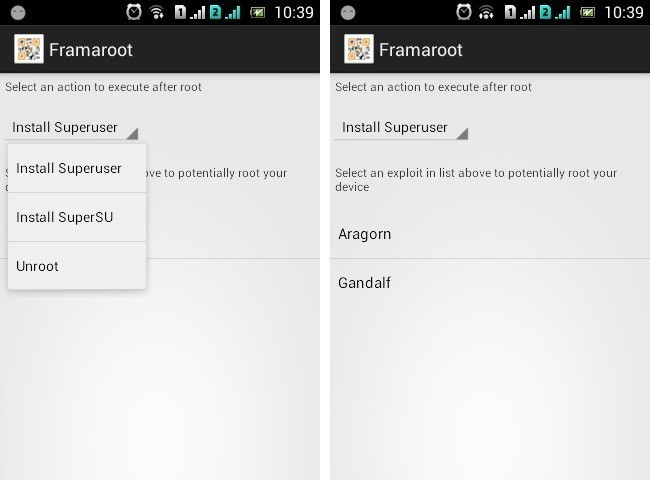 Step 4: Your device will root successfully.
2. Universal Android Root
Universal Android Root is one of the simplest apps to root android mobile safely. Steps to root the phone using Universal AndRoot:
Step 1: Download Universal Root.
Step 2: Install it > Open it.
Step 3: Click on Root to begin the rooting process.
3. Vroot
Vroot is another app with a very simple procedure to root android without a PC. Steps to use Vroot.
Step 1: Copy and paste the below link to download the Vroot app-:
Step 2: Launch App and click on the Start button.
Step 3: This will start rooting your device if it meets all requirement's to root.
Step 4: After the completion, you need to restart your android device.
4. Z4Root
Z4Root is the oldest app to root android without a computer. Follow these steps:
Step 1: Download the Z4Root apk file from the official website.
Step 2: Install it and open it from the app drawer.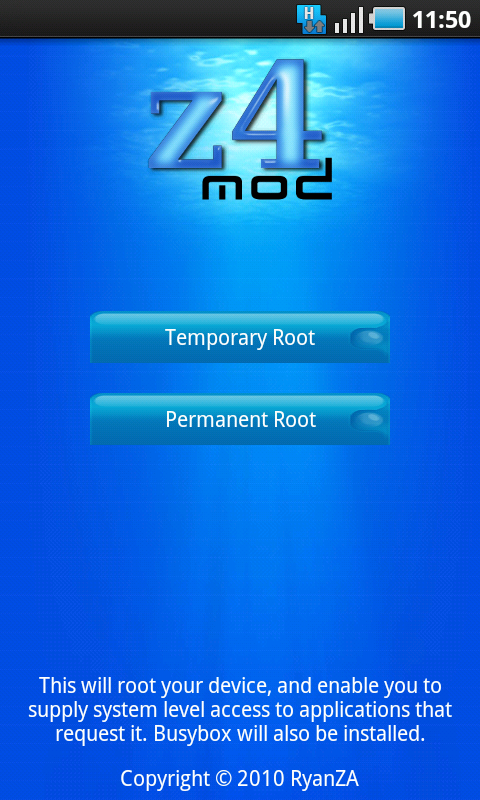 Step 3: Click on the Root button.
Step 4: Wait for some time and it's done
5. Towel Root
Towel Root is one of the lightweight Android App to Root Android devices easily.
Step 1: Download the Towel Root app from here.
Step 2: Once you have downloaded it, Install it and Open Towel Root.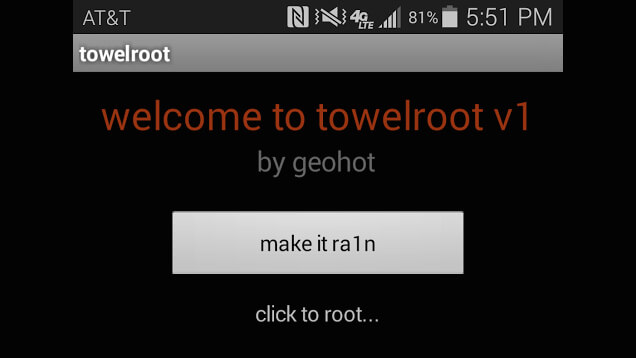 Step 3: Click on Make it Rain.
Step 4: Now, Just wait for some time.
6. KingRoot
It is one most used applications to root. Nowadays, In 2021 so many android users are using this app to root their android without a PC. You can download it from the official website: https://kingrootapp.net/
Step 1: Launch the App. Click the Start Root button.
Step 2: This app comes with an advanced feature it will automatically check if your device is compatible for a root or not.
Step 3: Then click, Start button. Wait for a while, and your android is rooted successfully.
Reboot your device manually.
7. Root Master
Step 1: Download the Root Master app from here.
Step 2: Install APK > Open Root Master app
Step 3: Click on Tap to root.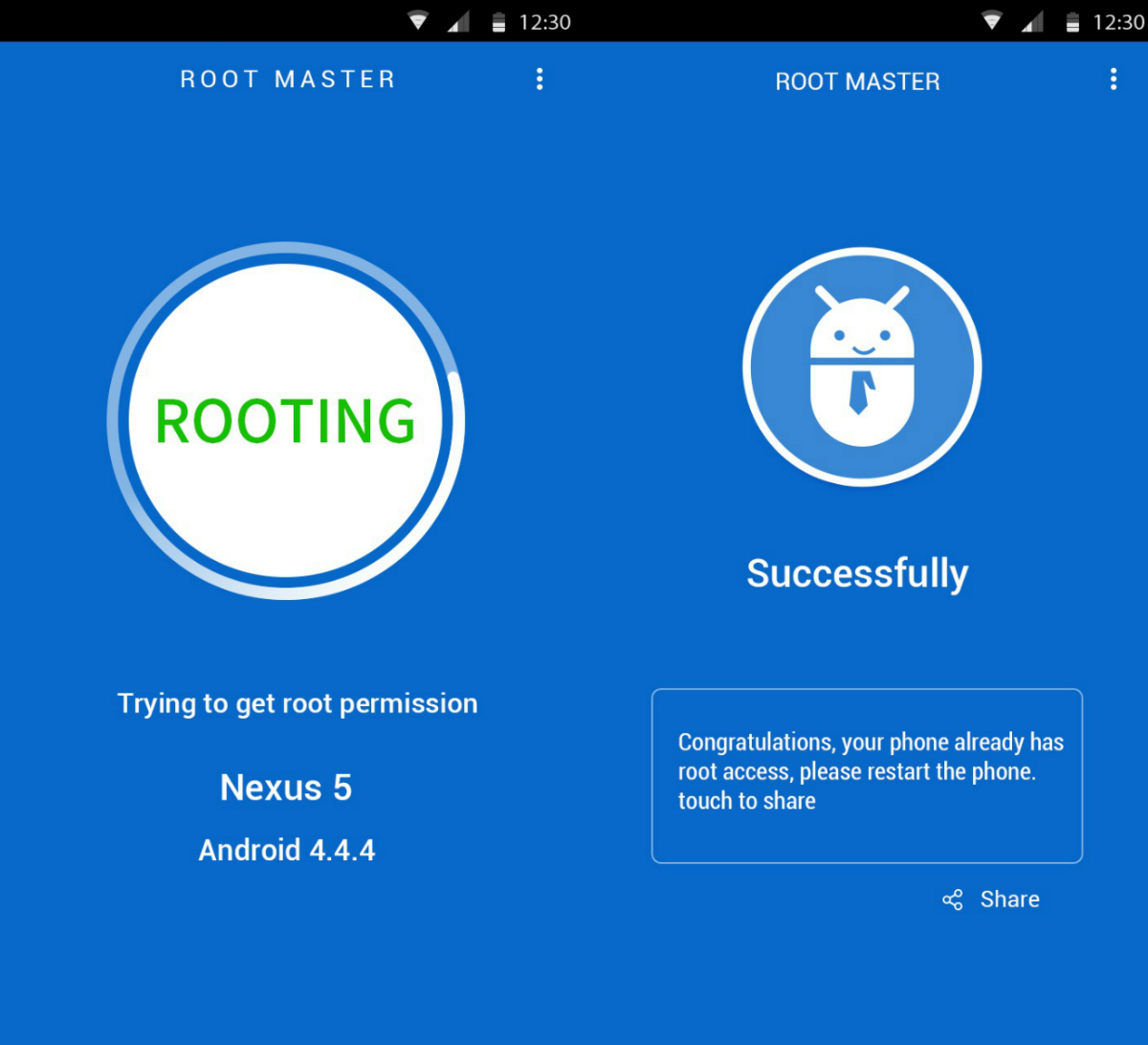 Step 4: Wait for some time and it's done.
How to check if your phone is rooted or not?
There is an app called Root Checker that you can use to check if your Android Phone is Rooted or Not.
Using root Checker App
Step 1: Download Root Checker App.
Step 2: Open it, & Click on Check Button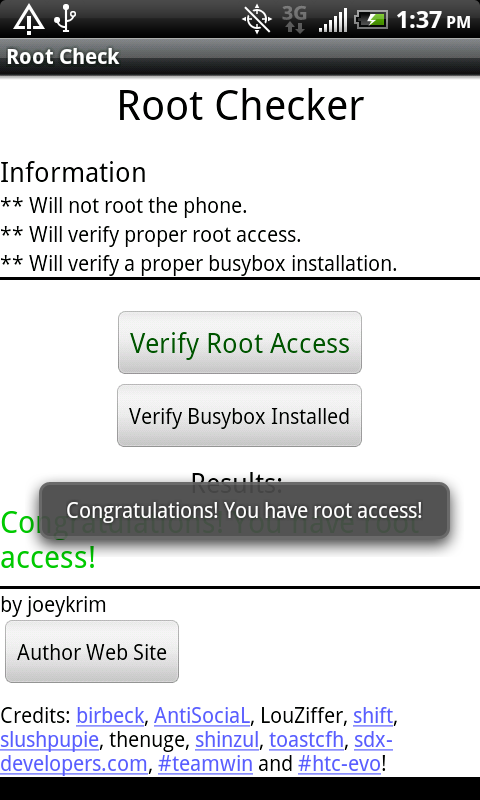 Step 3: When asked for permission, click on the grant.
Our Pick
We have listed all the top rooting apps for you. But still, if you ask, then I will always give my first priority to FramaRoot to root android without PC as comes with some advanced security feature.