Fair play is for competitions and streamers but if you want to enable more features in a game then you might have to use certain commands and cheat codes to play a game with more confidence. Thriller games have many features hidden inside them and you can unlock them only by crossing certain levels. What if you get access to those pictures at an early stage of the game?
In this article, we have brought a list of commands and cheat codes for Fallout 4; one of the most awaited and milestone product Bethesda game studios released in November 2015 is one of the most liked post-nuclear apocalyptic first-person thriller games of all time. Ever since its release, it has been the center of attention for every gamer who has not tried their hands on this game. Previous versions already won critics' awards for its exquisite gaming experience. This is the story of a sole survivor of the vault 111, who emerges after 210 years after the vault reopens. The stage is set in Boston, Massachusetts.  Fallout 3 depicts the year 2277 Fallout 4 is a decade late story of 2287. 
Fallout 4 Console Commands and Cheat Codes
The stage is set in Boston Massachusetts where vault 111 opens up and releases the sole survivor after 200 years. the purpose of Survivor is to explore, manage statistics data and items.  the VATS feature is a very critical combat feature of Fallout 4 and is very popular among the Gamers. The game bags many other features as well as weapons and armor which is an upgrade from fallout 3. The feature that makes fallout 4 better than fallout 3 is that the user or player does not require to constantly maintain their weapons in the game. these are the reasons you should get your hands on Fallout 4 if you love some post-apocalyptic stuff and want to rejoice the experience. Given below is a list of commands that a player can use inside fallout 4 to give their avatar accessibility to multiple things.
Console commands and their effects:
player.additem [item code] [#]

:

Add an item to your inventory.

player.placeatme [object code]

:

Spawn an item or NPC nearby.

player.setlevel [level]

:

Advance to the indicated experience level

Tgm

:  To enable god mode that offers infinite health, ammo, and AP.

Tai

:

Toggle all NPC AI

on / off

.

Tcai

:

Toggle NPC combat AI

on / off

.

Tcl

:

Turn

NoClip

mode on / off.

tmm1

:

Show all the markers on the map.

Unlock

:

To unlock the selected door.

Tfc

:

Enable free-roaming camera

Kill

:

To kill the selected target

KillAll

: To k

ill all the NPCs in the vicinity.
Also Read: Minecraft Windows 10 Mods? Install Minecraft PE Addons
Cheat codes to access weapons:
Combat Shotgun –

ff00268c

Walking Cane –

ff001e22

Ripper –

ff0031b5

Minigun –

0001F669

Flamer –

ff002e24

Gatling Laser –

ff002e1f

Power Fist –

ff0017f0

Gauss Rifle –

ff0036d3

Missile Launcher –

ff0031dc

Fat Man Mini-Nuke Launcher –

000BD56F

Revolutionary Sword –

ff0019f9

Railway Rifle –

ff0026ce

Submachine Gun –

ff0031b5
Cheat codes to access the iconic weapons:
Shishkebab –

ff001532

Suppressed Deliverer Pistol –

ff001a23

2076 World Series Baseball Bat –

ff003687

Zeta Gun –

ff001dec

Deathclaw Gauntlets –

d8576

Power Fist –

11b336

Junk Jet – 

e942b

Revolutionary Sword –

143ab5

Chinese Officer Sword –

147be4

Shem Drowne's Sword –

238734

Syringer Rifle –

14d09e

Broadsider –

fd11b

Kremvh's Tooth –

00225b5e

Shem Drowne Sword –

ff00364a

Hallucigen Gas Grenade –

e98e5

Grognak's Axe –

ff002c79

Homing Beacon –

65dec

Institute Beacon –

174f8f

Lorenzo's Artifact Gun –

ff001a74

Alien Blaster Pistol –

ff0010ea

Broadsider –

ff0036c9

Cryolator –

00171B2B

Experiment 18-A –

ff001795
What can open possibly do without ammo?  So here is a list of cheat codes to get ammo for your weapon of choice:
Missiles –

ff003983

Plasma Cartridge –

ff00366b

Railroad Spikes –

ff002979

Cryo Cell –

0018ABE2

.308 Rounds –

ff00272d

.38 Rounds –

ff003561

.44 Rounds –

ff002685

5mm Rounds –

0001F66C

Alien Blaster Ammo –

ff002339

Gamma Rounds –

ff002843

Mini-Nuke –

000E6B2E

Cannonball –

ff0027cf

Flamer Fuel –

ff0015fd

Fusion Cell –

ff001e8a
Protect yourself during combat with these armors summoned by these armor cheat codes:
T-45 Power Armor Helm –

00154abf

T-45 Power Armor Left Arm –

00154abd

T-45 Power Armor Left Leg –

00154ac0

T-45 Power Armor Right Arm –

00154abe

T-45 Power Armor Right Leg –

00154ac1

T-45 Power Armor Chest –

00154ac2

T-60 Power Armor Helm –

00140c4a

T-60 Power Armor Left Arm –

00140c3d

T-60 Power Armor Left Leg –

00140c49

T-60 Power Armor Right Arm –

00140c45

T-60 Power Armor Right Leg –

00140c3f

T-60 Power Armor Chest –

00140c42

Minutemen General's Uniform –

ff001cd6

Minutemen General's Hat –

ff001ebc

Kellogg's Outfit –

ff000df8

Colonial Duster –

ff003687

Grognak Costume –

ff0036c9

Hazmat Suit –

ff001f66

Quinlan's Armor –

ff00281b

X-01 Power Armor Helm –

00154ac5

X-01 Power Armor Left Arm –

00154ac3

X-01 Power Armor Left Leg –

00154ac6

X-01 Power Armor Right Arm –

00154ac4

X-01 Power Armor Right Leg –

00154ac7

X-01 Power Armor Chest –

00154ac8

Vault 81 Jumpsuit –

ff002b82

Vault 114 Jumpsuit –

ff00396f

Vault 111 Jumpsuit –

ff001e77

Vault 101 Jumpsuit –

ff001bad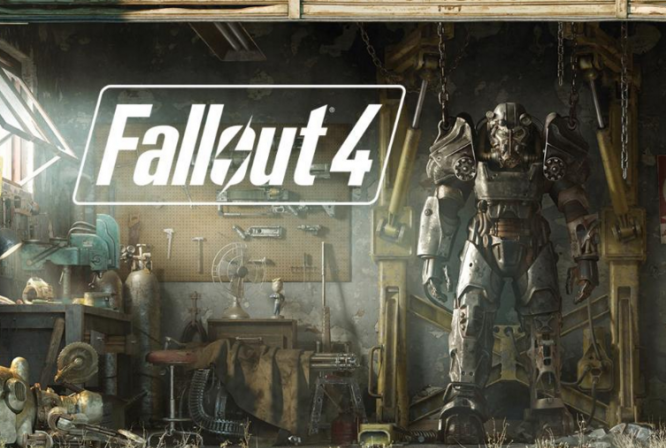 What's the fun in playing a game where you have a whole city to explore but can't interact with multiple objects in the surroundings? Use these cheat codes to access items for better interaction with the environment and various objects:
Circuitry –

0006907B

Ceramics –

000AEC5E 

Camera –

00059A83

Duct Tape –

0004D1F2 

Fibre Optics –

00069087

Nuclear Material –

00069086

Toy Alien –

00059B2B

Large Baby Bottle –

001A899B

Screw –

00069081

Aluminium –

0006907A

Military Grade Circuit Board –

00154AD2

Springs –

00069082
Bottlecap – 0000000F
Stimpak – 00023736
Rad Away – 00023742
Fusion Core – 00075FE4
Nuka-Cola Quantum – 0004835F
These cheat codes are a hundred percent working and some of them can even be used in fallout 3. We do not encourage to play with cheat codes but they can be used to explore the game in a better manner. So go ahead get your copy of fallout and search among these console commands and cheat codes to access anything and everything or activate any feature you want and use your weapons with unlimited ammo along with infinite health to take on any mission of choice. Play like a god.