If you are a Discord user, then you must be searching for Discord Top Secret Control Panel. If you can't find it then here is a complete guide.
Every online gamer who plays in a gaming community needs to stay connected with their teammates during gameplay. But sometimes the gaming channels are not as efficient as should be or suffers lag due to faulty or slow internet connection. Here comes the role of Discord, a robust gaming chat server that never lets you suffer the problem of disconnecting from your friends. It is a software that integrates chat lobby, a message board, and a VoIP chatting system integrated within a lightweight software. it is designed for robust community communication over the computer and mobile platforms. it gained popularity after the widespread addiction of player unknown battlegrounds(PUBG).
What Discord is for?
Discord allows you to create custom chat rooms or join chat poems of several giving communities why simply searching them. the users can create or join a discord server to stay connected with your friends during gameplay and have each other's back in a team match. Configuring discord is easy. All you need to do is download and install discord from the official discord website, "discordapp.com" and create your account on discord.
But little do the rookies know that discord comes with a top-secret control panel feature in the PC version of it. It can be located by right-clicking on the discord icon in the notification bar of Windows. but this feature appears to be disabled and hence cannot be clicked. So what can be done to access this top-secret control panel on discord?
How to access Discord top secret control panel?
First, you need to install discord on your Windows platform. it can be done by following the steps mentioned below:
Download the application from discordapp.com.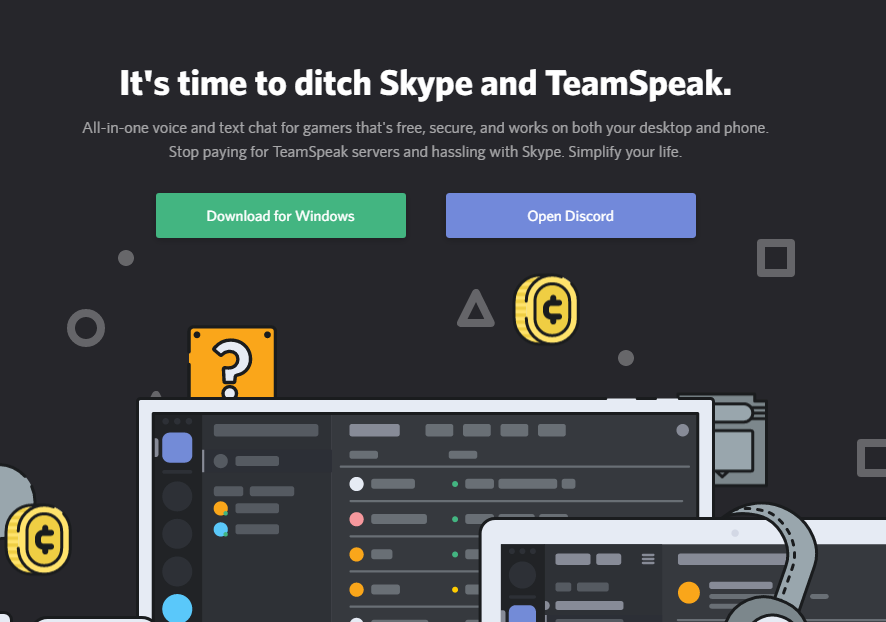 Double click the downloaded file to install it on your PC.
Once installed, visit the notification bar and right-click on the discord icon.
You can see the top-secret control panel button on the top which is grey that signifies it's disabled.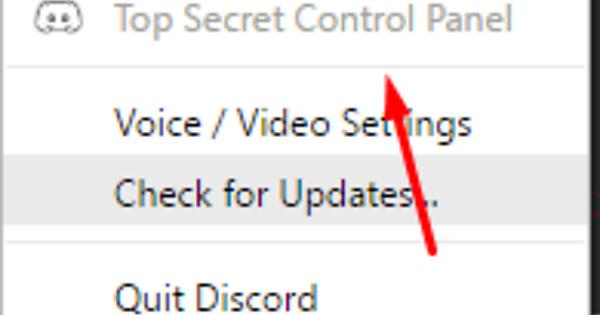 The reason you cannot access top-secret control panel might be due to the following anticipated theories:
This feature might only be open to the program was and developers of discord for development and maintenance purposes.

This button might be in its beta version but could still be under development to be introduced in a later stage. Some of the end-users who attempted to activate the top-secret control panel claim that there is no function behind that button.
It's just there to make you more curious about the future while it has nothing to do with the top-secret feature.
Is the top-secret control panel accessible?
As far as the theory goes, there are only rumors and word-of-mouth from users and other websites. every theory differs from the other there is no official announcement from the creators of discord about the activation of top-secret control panel via existing means. Also, no official announcement has been made regarding the activation of this feature and what will lie behind this button. It's just one user's words against others. there is no substantial truth or fact that in the concept of the Discord top-secret control panel. But if it has been provided there it won't just be for fun but possibly underdevelopment till stage because a platform like discord can easily get its name sabotaged if it pulls a stunt that hurts the sentiments of the gaming community.
In the later stage, discord might bring in some features with the top-secret control panel. These features might be paid but at least the button won't be grey anymore. anyway, discord is an amazing software for PC to connect with players all around and to have great gaming experience.